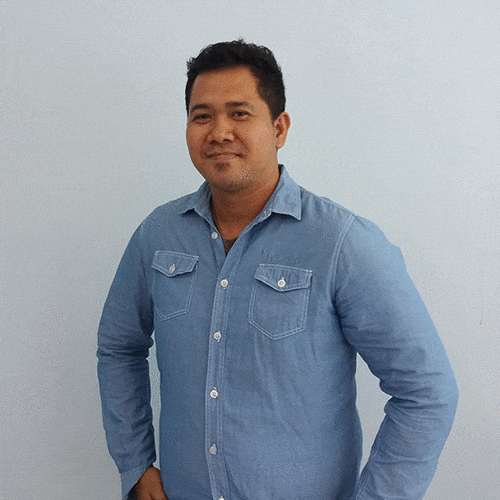 Bryan
Senior Graphic Designer
Bry is much like his designs – what you see is what you get. Save the drama for someone else because he's not buying. In his words, he is not a Facebook status, you don't have to like him. He says what he means that's why he keeps his silence. Bry even wishes his mouth has a 'backspace' key. Not an unforgiving person, he'll have his revenge then, forget about what happened. He won't change; he won't bow down as he was raised to stand firm about what he believes in. He wants to be a successful employee in five years time. During his downtime, though, expect to see him watching war and animation movies especially those with a twist in the end; it could be a series, too. If not watching, he is probably listening to classic, alternative rock, RnB or disco songs.
Interest/Hobbies
Basketball | Dota 2 | Eating | Vacation/Travel, if given a chance
What makes you happy?
For me, there are many things that can make me happy in the world, but the two things that make me most happy is basketball and see my family happy and healthy.