Philippine's best-rated digital marketing agency
Optimind Technology Solutions, a digital marketing agency in the Philippines, takes pride in creating exceptional and results-driven digital marketing campaigns and custom web & mobile applications for companies of all sizes. Our goal is to deliver digital marketing campaigns that merely build an online presence, but rather create a lasting result一and a profitable one at that.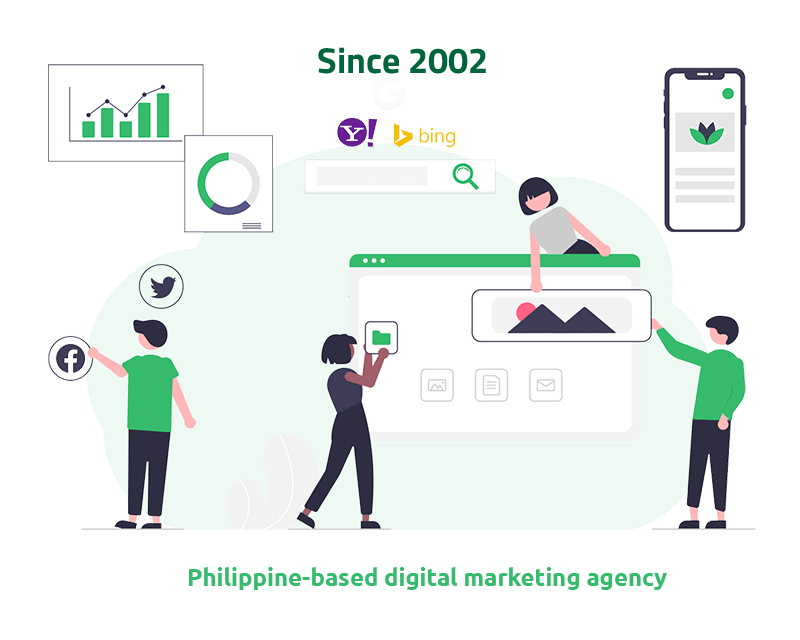 PUBLIC ANNOUNCEMENT: BEWARE OF RECRUITMENT SCAM Read more
We bring growth for companies of all sizes
For almost two decades, Optimind has provided digital marketing services to over 1,000 local and international companies. And over the years, we've built partnerships with these firms–most of which have been with us since we started.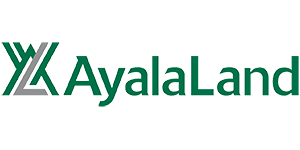 Digital Marketing Services
Watch your business grow with our Digital Marketing Services
For every digital marketing agency, growth is imperative. Experience phenomenal growth with our digital marketing agency services list. Our business case is cost-effective digital solutions and measurable RODI (return on digital investment). We start with understanding your business一its branding, value proposition, values, advocacies, and more一so we can better align touchpoints between the business and its target market.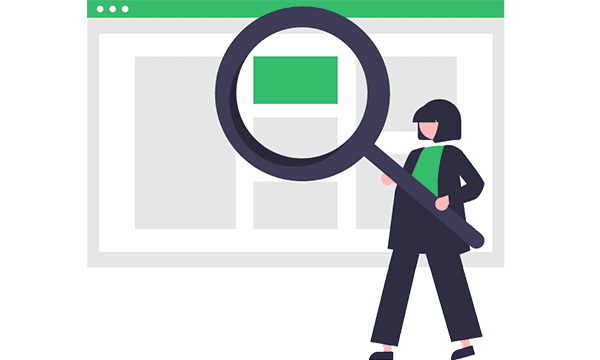 Online presence is valuable nowadays. People must find you easily; otherwise, your competitor will fill that void. SEO helps bring organic traffic to your website, increasing inquiries, leads, conversions, and sales. Optimind enables you to dominate the search engine results pages.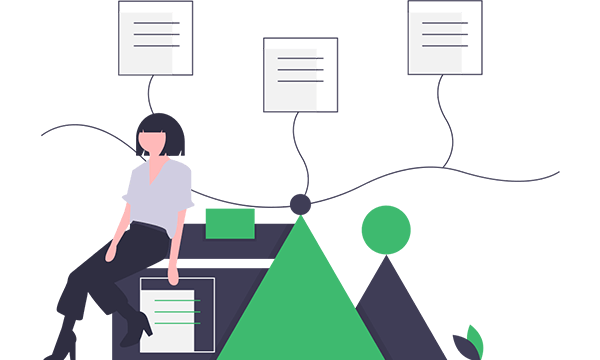 Google Ads can fast track results, especially those that impact the bottom line. It helps promote the business, sell products, raise awareness and increase traffic. Optimind builds a paid campaign that aims to capture the highest possible value for each impression by getting more from your ads and ad spends.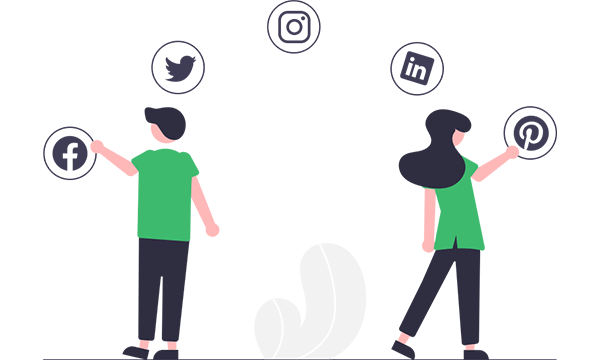 Social media marketing is an avenue to create a stronger, long-lasting relationship with your prospects and customers. Optimind takes care of the legwork, creating and publishing posts, updates, and stories and promoting them on relevant social media channels.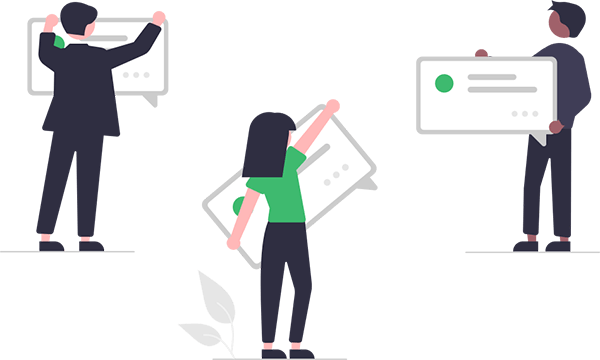 Social campaigns thrive because of the high engagement levels of the community members. Thereby, community building is fundamental in real-time campaign management. Optimind creates strategic interaction opportunities while also continually growing and nourishing the community.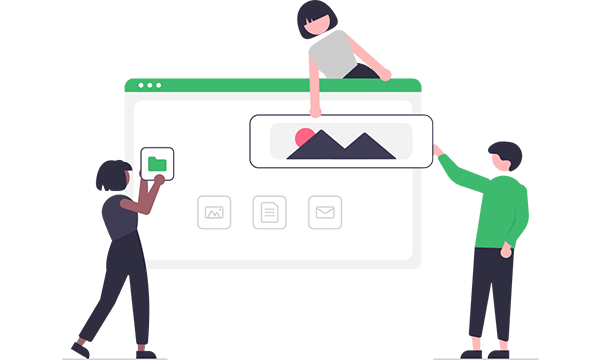 Modern businesses face two realities: the ever-competitive business landscape and tech-savvy consumers. To one-up the competition, you need to be on the proper digital channels or risk not being found by your target audience. Optimind offers a multi-channel digital marketing approach, including crafting your website and mobile app.
Find out more about our:
What our Clients Say About Us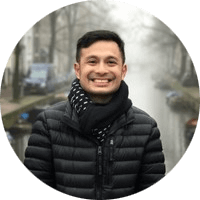 Thanks to Optimind Technology Solutions' effort, the client managed to record significant growth in website traffic and an increased number of leads. The team was very responsive. They used emails, calls, and messenger as primary communication tools.
Ernest Ryan Valencia
Head of Digital Marketing, Ayala Malls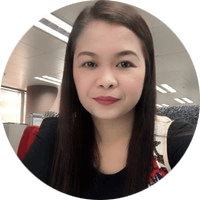 After the first year of implementing the team's strategies, the company saw a 50% increase in leads. The team communicates with the company regularly and are generally patient with their demands. The team is proactive in giving suggestions to make the strategies even more effective.
Aiza Salido
Digital Marketer, Federal Land, Inc.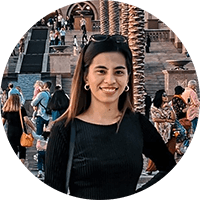 The vendor and the company's ongoing engagement started way back in 2016. Until now, Optimind Technology Solutions have been exceeding the client's expectations. The site leads and sales have been continuously skyrocketing, largely caused by the vendor's well-crafted campaigns.
Eunice Mamauag
Digital Marketer, Amaia Land
Featured Case Study
Hizon's Catering
As the leading digital marketing agency in the Philippines, we revel in every successful campaign that came our way. This is true whether we took a role as a digital marketing agency for real estate, healthcare, retail, or e-commerce. And yes, we are talking about hundreds to thousands of successful campaigns since we started operating in 2002.
How Hizon's Catering reached more than 2,500 inquiries per month
When we started working with Hizon's Catering, their event marketing activities generated more leads than the website. The owner wanted a high-performing website where leads can be easily generated. To do this, it must contain information relevant to the event planners (individuals and vendors).
Digital Marketing Goals
Digital marketing goals are diverse. You need to pick your own goals to guide the digital campaign and your expectations as the project owner. When what must be obtained or accomplished is clear, the team will be able to direct its efforts into the right strategies and employ tactics that move the campaign onto the right metrics.
Acquire new leads
Activate leads to become first-time customers
Monetize existing leads and customers
Acquire new leads
Increase brand awareness
Increase solution awareness
Drive engagement
Boost financial performance
Build a community around the brand
Tell us about your project
Let's move your business forward! But first, tell us more about it so we can tailor-fit a digital marketing solution for you.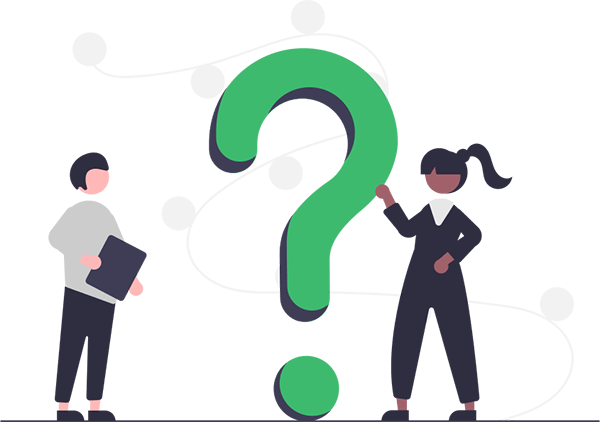 FAQs
Here are the answers to the most common digital marketing FAQs
Digital marketing is an umbrella term that refers to using digital technologies. It pertains to creating relationships and providing value through marketing the business and its products and services in a more targeted, interactive, and measurable manner.
Digital marketing applies to all business sizes. Digital marketing for small businesses gives access to a vast marketplace of prospects and, thus, new customers. Since digital marketing provides equal opportunity for businesses, it
targets the right audience
helps in conversions
increases revenue
increases brand awareness
builds brand reputation
influences buyer decision-making
gives measurable results
Digital marketing is an umbrella term that refers to using digital technologies. It pertains to creating relationships and providing value through marketing the business and its products and services in a more targeted, interactive, and measurable manner.
Digital marketing is fast-paced, and new trends emerge on a continuum. Digital marketers keep abreast of these digital marketing trends. Some of the worth knowing trends include:
organic search
paid search
programmatic advertising
mobile optimization
social ads
voice search
chatbot
video marketing
conversion rate optimization
Optimind keeps up with the latest digital marketing trends, testing new strategies that bring the highest RODI.
Digital marketing is an umbrella term that refers to using digital technologies. It pertains to creating relationships and providing value through marketing the business and its products and services in a more targeted, interactive, and measurable manner.
The right digital marketing agency performs and delivers on its promises. All agencies claim to be the right one for your business, but the right one sinks its teeth into your business to know more about it and create a strategy against your business goals. Do these:
List all the digital marketing agency services that you need.
Create a shortlist of at least three digital marketing agencies.

Look for reviews, ask a friend, and Google agency names to narrow down your options.

Contact the shortlisted agencies and set up a meeting with them.

Ask about the strategies and processes they deploy, the tools they use, the clients, case studies, reports, metrics, etc., to get a feel of their fit.
Focus on the lasting results that they generated for their clients and not on quick wins to set expectations and long-term orientation.
Observe how the agency representatives communicate with you, whether thru email, chat, SMS, or phone call, because this signals how invested the team is with your campaign.
All in all, finding the right digital marketing agency starts with a conversation. So call us today to know more about our digital marketing agency packages!
Optimind is the best digital marketing agency in the Philippines because we deliver on our promises. Our priority is building a campaign that guarantees business growth and profitability. We know you want results, so we focus the campaign on generating results that matter to you, especially revenue-shifting.
We harness the power of digital marketing by obsessing with data. Data back every action and decision that the team makes. This is how we maximize your marketing budget, focusing on the strategies that work best and discarding those that are not effective enough to impact the bottom line.
Nonetheless, we don't just claim we are the right agency for you. Even our clients—clients who've been with us for the longest time—think so too.
Optimind charges anywhere from P20,000.00 ($400.00++) monthly depending on your service requirements.
Optimind reports the digital marketing campaign results bi-weekly or monthly. At the start of each campaign, the team sends baseline reports to track the progress better. As a result, we would understand more in-depth the effects of the strategies and tactics we implement.
These are the digital marketing agency reports that we send our clients:
Traffic report
Ranking report
Conversion report
We strongly encourage you to assess your current digital presence. What digital do you have right now? What owned, earned, and paid media do you have? How extensive is the presence?
Owned media are your web properties such as website, blog, mobile app, and social media channels.
Earned media are shares, mentions, reposts, reviews, and other such engagement that allow owned media to be seen by more people.
Paid media are your advertising activities like pay-per-click (PPC), display ads, social ads, retargeting, paid influencers, and paid content promotion.
Next, you may create a list of how you want each area to improve. This is where our role becomes paramount. We will create a digital marketing campaign from scratch to address your needs.
If this is your first foray into digital marketing, perhaps with a new website or app, then we will work on improving the owned, earned, and paid media from scratch too.
If you'll contact us now, we will provide you with a digital marketing agency quotation that is customized to your campaign needs.
PUBLIC ANNOUNCEMENT: BEWARE OF RECRUITMENT SCAM Read more