Top Mobile Application Development Company in the Philippines
Our roster of well-trained and proficient mobile app developers in the Philippines, particularly in Manila and Cebu, has been developing fully scalable and digitally transformative mobile apps for almost ten years.
Ultimate user experience (UX) is an ideation that can only be created by mobile app developers who care about your project and its would-be users. The right approach matters. That is why we ensure high-performing, feature-packed mobile apps through our agile, low-risk mobile app development process.
Our focus in developing best-in-class applications revolves around usability and performance. Thus, our roster of clients considers us as a foundational partner in harnessing the best-of-breed mobile applications.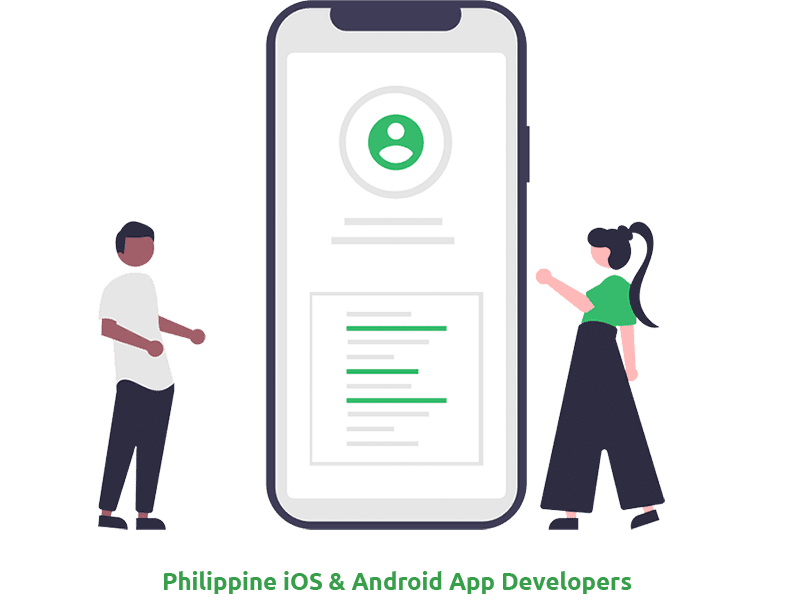 Clients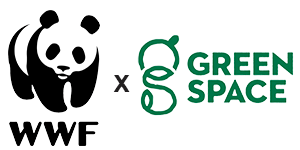 Mobile Apps We've Developed
Block
Services: Native ioS & Android Development | UX Design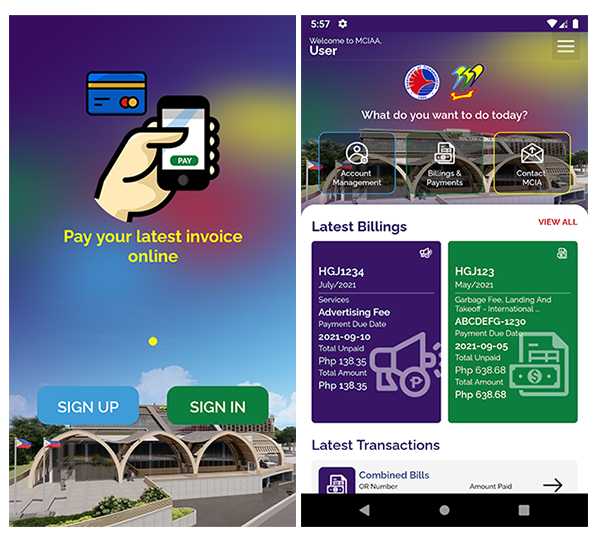 Block
Services: Hybrid App - Flutter | UX Design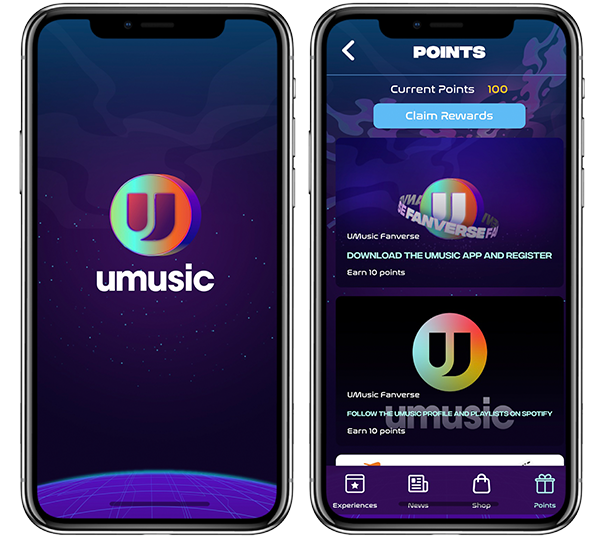 Block
Services: Native iOS & Android Development | UX Design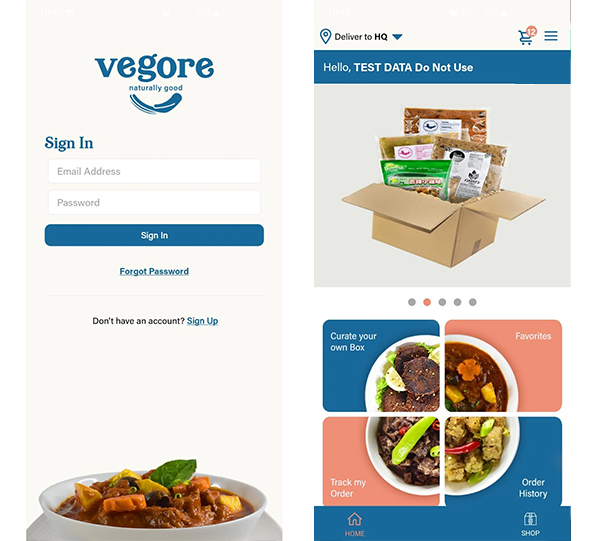 Block
Services: Native iOS & Android Development | UX Design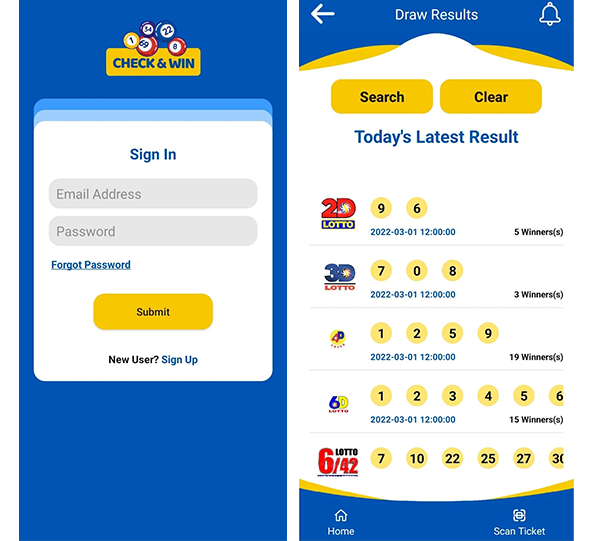 Block
Services: Native iOS & Android Development | UX Design | Illustrations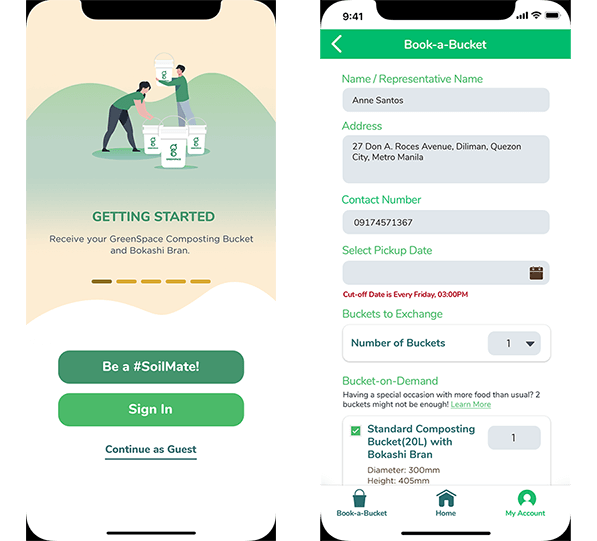 Block
Services: Native iOS & Android Development | UX Design | Illustrations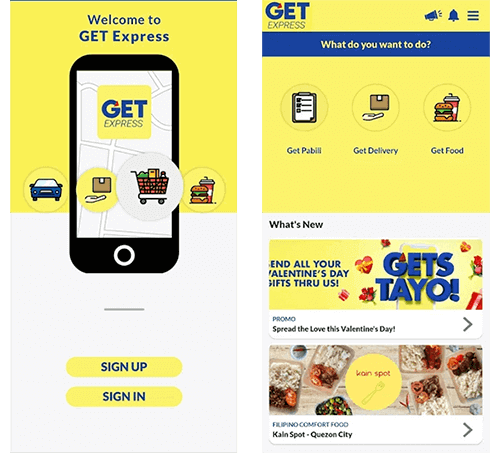 Block
Services: Native iOS & Android Development | UX Design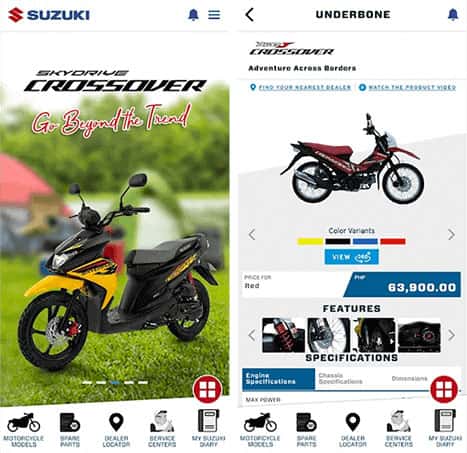 Block
Services: Native Android Development | UX Design
Developed by Optimind, Anglicare At Home mobile app was designed for Anglicare's clients. The Android app aims to make making and viewing changes to home care schedules much easier. Through the app, the client can view the upcoming schedule, request service changes, and book new services. The client receives notifications on schedule-related changes of schedule. The app also provides SMS verification, time validation, and keyboard blocking. An error message will be displayed if the app takes too long to load.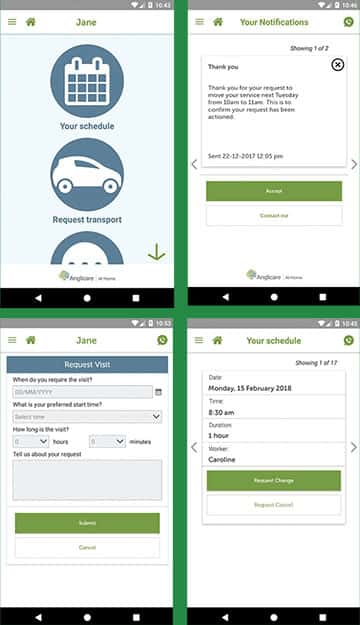 Block
Services: Native iOS & Android Development | UX Design
On May 10, 2017, MBC launched the official apps for 90.7 Love Radio, Yes! the Best 101.1 and 96.3 Easy Rock. The Love Radio and Yes! the Best apps enable you to listen to your favorite DJs and songs through live audio streaming anytime and anywhere on mobile. You may also see your favorite DJs inside the booths in real-time through its watch live feature dubbed as the "social TV" for FM radio. Videos on demand are also available. The app also includes an events calendar, so you'll never miss any interviews, tours and concerts of your favorite performers. Uniquely, it has a gift section where listeners would be able to win exciting prizes and freebies. The items and content are exclusive to registered users. On the other hand, the Easy Rock app offers motivational and inspirational quotes. The apps are available for Android and iOs devices. Downloads are free.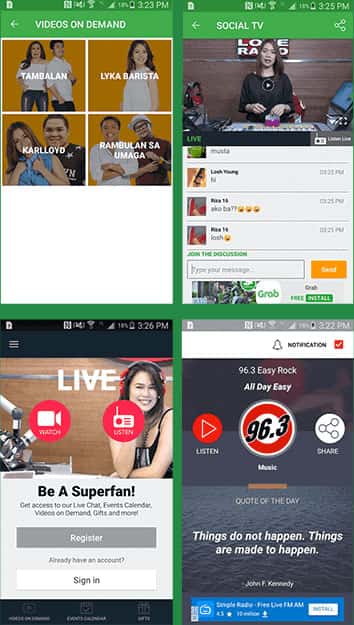 Block
Services: Native iOS & Android Development | UX Design
Launched on June 1, 2017, the Puratos app lets you create your own bakery, or simply 'My Bakery.' From there, the users will receive exclusive content including videos, recipes, news and event. Other than viewing and saving the recipes, these can be linked to your account as well. Creating your own product or recipe wishlist is also possible. Additionally, the users may browse Puratos products by category or application and order these directly from the app. Promos and discounts are also provided exclusively, getting the best deals for all your baking needs. The app is available on Google Play and iTunes.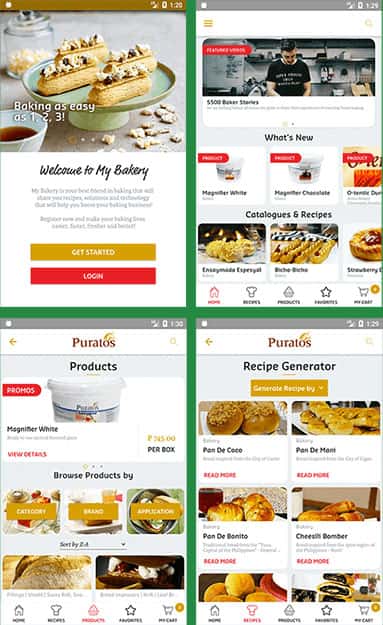 Our Mobile App Development Services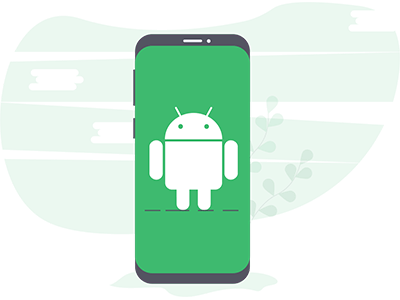 We've been developing Android apps since the earliest version of the OS. Our Android developers build apps from scratch for all devices supporting the Android platform.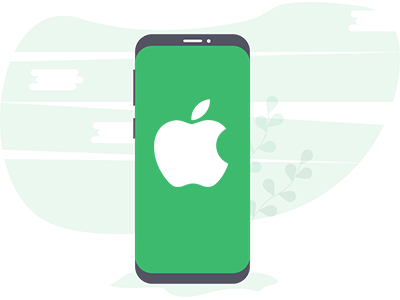 Since we first developed a mobile app, iOS has been a fundamental facet of our service. With experienced and award-winning app developers at the helm, we can build a mobile solution capitalizing on key design parameters, features, and capabilities of Apple, thus providing optimal experiences to the users.
Apple app development has long been ingrained in our roots, developing applications since iOS 4.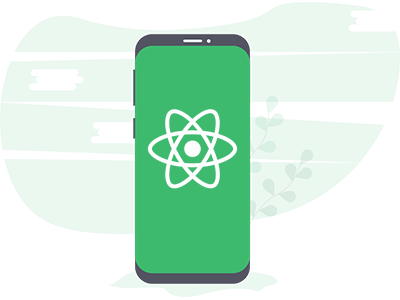 Hybrid mobile app development
Our in-house mobile app developers also tackle hybrid mobile applications as part of their deep expertise. Hybrid app solutions are more robust, coding-wise, yet equally scalable and secure. Instead of re-coding a mobile app from scratch, our developers use reliable tools such as React Native for seamless cross-platform coding.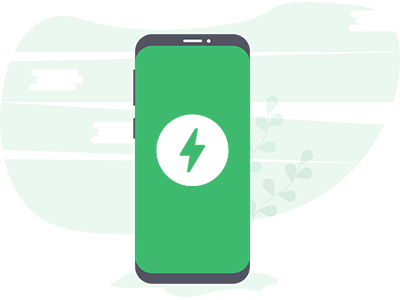 Accelerated mobile pages (AMP) for websites
Optimind also offers mobile websites, particularly accelerated mobile pages (AMP) for websites. These are websites with mobile platform adaptability without sacrificing speed and, thus, providing a better user experience (UX). Mainly used for existing static websites, AMP delivers mobile content on mobile devices instantly and effectively.
Our mobile app development process
We have an agile development process in creating digitally transformative mobile apps.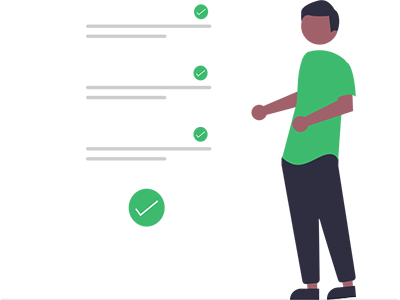 Requirements
With our end-to-end solutions, a feasible timeline that integrates all your app's specs and parameters will be built so we can build a mobile app that is true to your functional, non-functional, and aesthetic requirements. From the get-go, we can also offer another set of capabilities for your mobile app that may not have been considered before.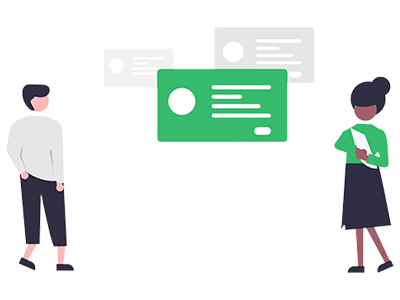 Analysis
In determining the feasibility of your mobile app development project, device compatibility is performed. Based on this, we make suggestions of the most suitable platforms. Proof-of-concept (or semi-functional mockup) is considered to determine if the app features and functions are workable or not.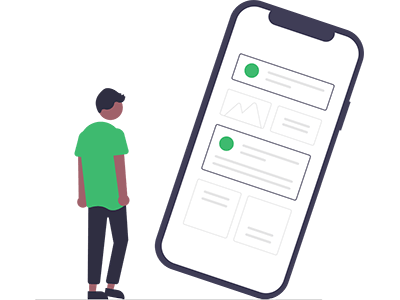 Design
Before developing the app, a strong UX design must be carefully planned before it can be integrated into the app. A high-performing mobile app must be built with its users in mind from conception and ideation. We vouch on complete transparency so our clients would understand what pain points the custom app design must address through capturing your requirements on a blueprint.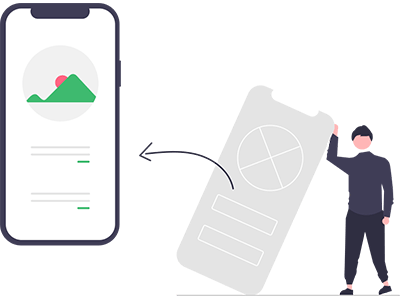 Development
The actual mobile app development occurs. We invest in upskilling hence our in-house app developers are conversant regardless of the technology we shall use in developing your native or hybrid app. Our main deliverables are application codes and files.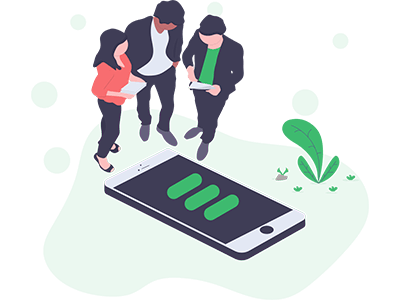 Testing
A fundamental aspect of the service, our in-house QA tester will test the app on various devices and environments to ensure that the app will be deployed free of bugs. The latter affects UX negatively, leading to high abandonment rates and bad app reviews. Rigorous testing is both automated and manual. Receiving early feedbacks is critical to integrate user-driven enhancements.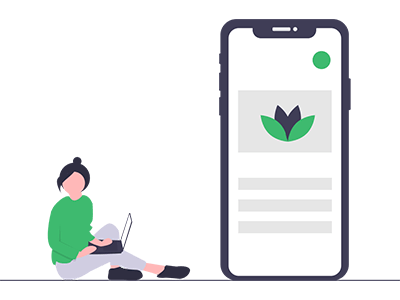 Maintenance
Our mobile app development services include support and updates. In this way, we can ensure that any defects are addressed long before they exist. In addition, system upgrades, including integrating new features and functionalities, are included in the package.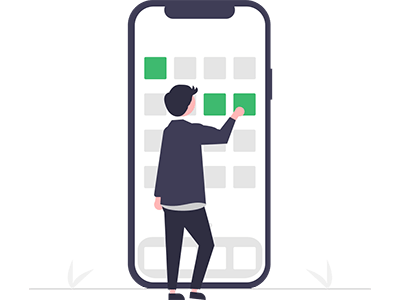 Deployment
With years of app development experience, we came to understand the importance of distribution. As a result, the newly-developed app will be marketplace-ready, scaling to varying screen sizes.
Why hire us as your mobile app developer?
Extensive app development experience
Optimind has been in existence for more than 15 years, almost ten years of which (and counting) was dedicated to app development. Aside from investing in the professional development of our in-house team at individual and group levels attending various online and offline courses, so they are adept on quality requirements and international standards, the team members are hailed from the best schools in the Philippines. Not to mention, the founder has brought experience in development from Singapore from years of working there in the design and development industry.
Transparent and collaborative environment
We strive to provide complete project transparency since day one, with full updates on the project status. We work with people behind the app to create a project with streamlined delivery, designed to match the client's goals, budget, and timeline. Working together with a dedicated account manager, we strive for shorter lead times without compromises on quality. At every point of contact, the clients will learn how the developers navigate their issues despite the challenges to make the project more successful.
Digitally transformative apps
The business world is an ever-competitive landscape. To one-up the competition, we need to bridge the time to market and get working results as quickly as we can. We maintain the overall level of quality through rigorous testing; bugs are discovered and fixed early, and change requests are addressed earlier. The result is a feature-centric mobile app that puts the users in front and center.
Technologies we use
Our app developers use these mobile app development tools and technologies in building native Android and iOS apps, hybrid apps, and AMP sites.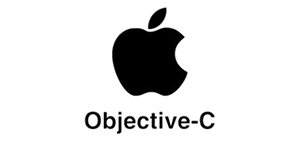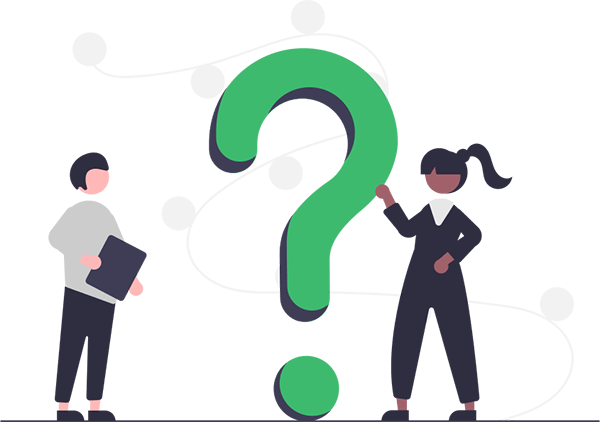 FAQs
Here are the answers to the most common mobile app development FAQs
Yes, we do. App development projects usually start with the visuals so clients will have an idea of how the built app will look and feel. Our app designs are optimized to convert users into paying customers or clients.
Wherever possible, our developers use HTML, CSS, and JavaScript for the front-end and PHP or JavaScript for back-end development. We also use React Native for both mobile and web applications our team develops.
Yes, we can build native and hybrid mobile apps. Native apps are available on Android or iOS only, whereas hybrid apps are available on Android and iOS.
Definitely! Optimind builds AMP for websites.
A successful mobile app development project involves a multitude of factors. Also, some features or requirements take longer to build. So there's no one answer to this, owing to the uniqueness of each mobile or web app development project and the speed of accomplishing ancillary activities such as feedback and approval.
Nonetheless, a reasonable estimate for a simple mobile app is from four to eight weeks.
If you have a target launch date, let us know so that we can determine a workaround.
Optimind uses dedicated servers that are backed up daily on and off site. In the event of complete server failure, several layers of backup redundancy allows us to recover data entirely and quickly.
We can also configure a custom setup should you require one.
Optimind has an in-house QA (quality assurance) tester. However, we also strongly encourage our clients to test the mobile app thoroughly before the launch date. As developers, how we approach and use your mobile app is different from how you do as the project owner.
We deliver the app 100% in optimal condition, but you and your intended users will interact with it in ways our team couldn't have imagined or predicted. Testing on your end will fill this gap.
Optimind assigns an account executive to every app development project. This person is the primary point of contact between your team and ours. Questions, feedback, suggestions, and concerns are relegated to this person, who will then course the concerns to the team lead.
Our priority is to respond to questions within 24 hours.
Optimind offers a range of support and maintenance services beyond the launch date. We strive to be as responsive as we can to questions particularly concerning updates.
Yes, you will. As a client, you are the project owner, which means you own the mobile or web app in its entirety. Also, the bespoke codes are licensable so you have the license or copyright rights over them.
Our team discusses code ownership with you ever before the app development process begins.
As early as understanding the requirements of the app, we can already give you a ballpark figure. This approximate price can guide you on the expected costs. The actual costs of the service may go up or down depending on a more detailed list of requirements. More information would mean giving you a more accurate costing.
Then, we can give you a fixed-price quote with no sneaky fees or hidden charges.
Optimind has broad capabilities in building mobile apps regardless of how complex they may be. In addition, we have almost two decades of experience.
Our dev team builds mobile and web apps with technically complex features and works with legacy systems in supporting the latest applications development tools and technologies. We can also do integrations, including processes, systems, and other apps.
Mobile App Resources
Read our latest Mobile App Development articles
In today's digital age, mobile apps are becoming increasingly popular. With the world at our fingertips, we can order food, book a cab, and do many other things with just…
Tell us about your mobile app requirements
Learn how we can deliver complex, cross-platform mobile app services on time and budget.