Social Media Marketing Services & Packages
Knowing the impact of social media platforms, companies will always need to have an online presence. This is where social media marketing takes place. Allowing your customers to be in touch with you through Facebook, Twitter, Pinterest, Instagram—to name a few, is already a big step towards your success.
The same goes on your end—to understand your customers' demands and know how to reach out to them whenever the tides change. Having a strong social engagement towards your audience is the key to elevate sales and retain loyal customers.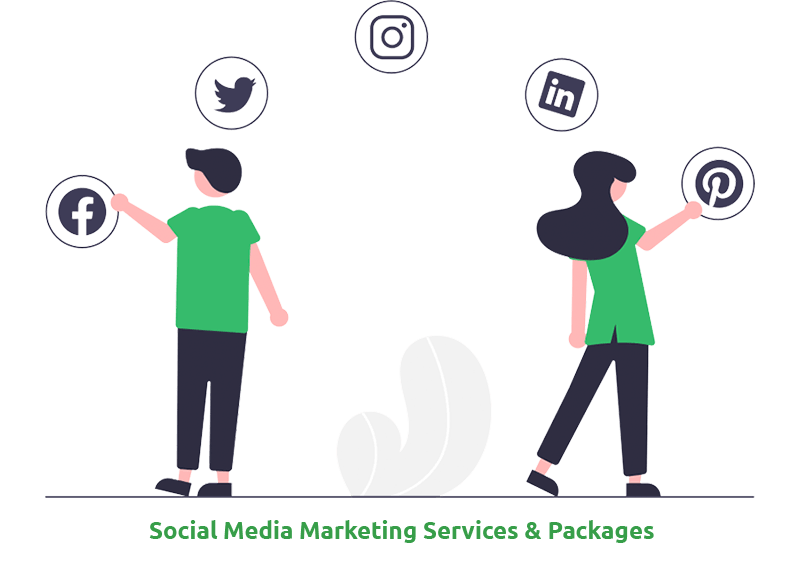 Our Clients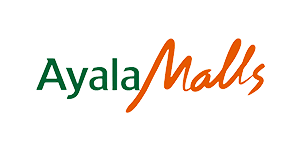 Social Media Campaigns We've Handled
Block
Services: Infographics | Animation
Systane Ultra, a preservative-free lubricant eye drop by Alcon, is designed to provide long-lasting relief from dry eye symptoms. The product offers extended protection and comfort, making it perfect for people with dry eye symptoms. Alcon has launched a social media marketing campaign, including organic and paid content, to promote its products.

Optimind handled both, including creating infographics and animation to portray the brand. The said campaign is geared toward consumer education initiatives.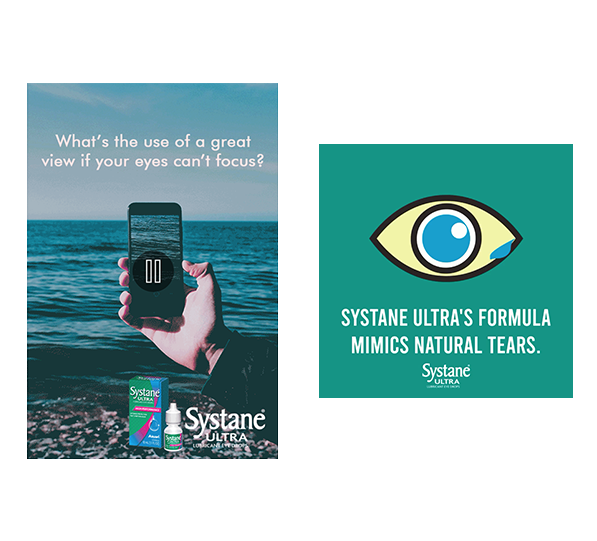 Block
Services: Infographics | Animation
I-Land Properties benefited from a social media marketing campaign by connecting the brand with potential clients and promoting their property listings. The campaign focused on creating an authentic and informative online presence that educates and engages with followers.

Optimind prioritized creating relevant infographics and animation to portray the brand and its ideals.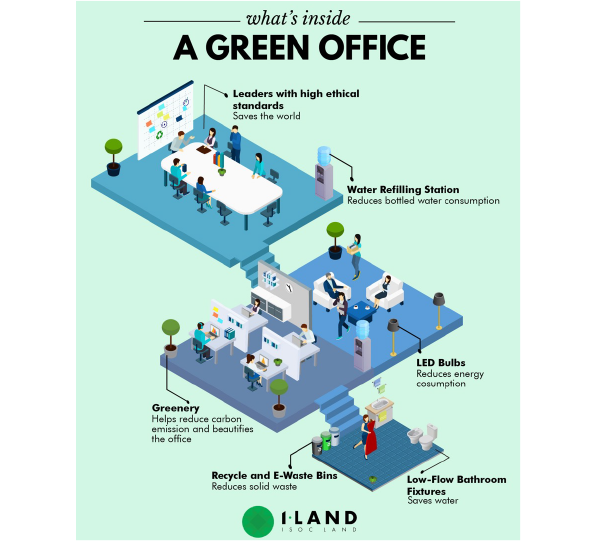 Block
Services: Product Promotions | Product-focused animation
Wilcon Depot, the leading home improvement and construction supply retailer in the Philippines, has been recognized for its exceptional digital initiatives, particularly its social media marketing campaign. The company's innovative digital initiatives have enabled Wilcon Depot to reach a wider audience, increase engagement, and drive sales. The company's social media accounts on Facebook and Instagram actively engage customers with updates on new products, promotions, and events.

Optimind handled the company's product promotion. Our team created product-focused animations.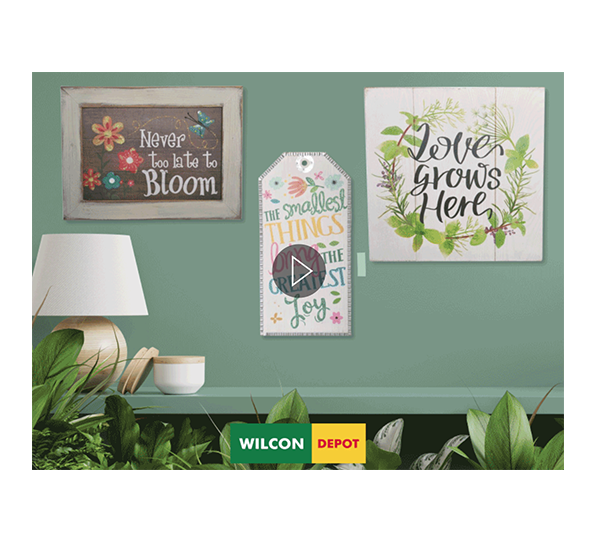 Block
Services: Product Promotion
Establishing a virtual presence across relevant social networks to create a successful social media marketing campaign is vital for DIY Hardware. Tailoring content to the target audience can add credibility and authenticity to advertising. Ads are a great way to showcase products and services engagingly.

Optimind handled the DIY Hardware's product promotion on social media, helping the company to attract convert-ready customers and boost sales.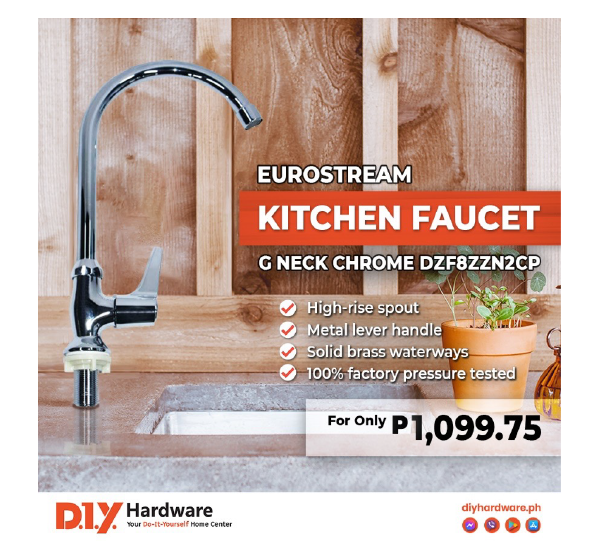 Block
Services: Product Promotion | Animation
ar East Express created a successful visual social media marketing campaign by leveraging its brand proposition. The campaign featured the collaboration between the company and GCash.

Optimind handled the visual content of the campaign, creating animations for product promotion.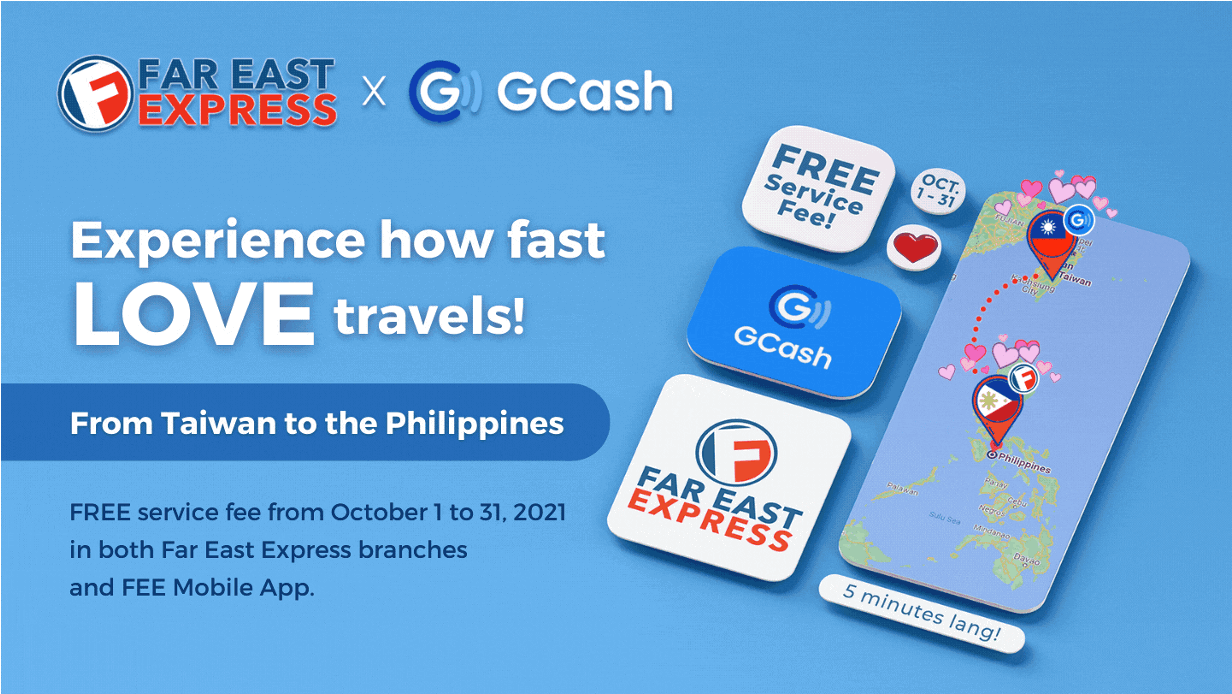 Our Social Media Marketing Packages
Optimind understands how omnipresent social media is in our lives nowadays. One way to reach your target audience is through the platforms, from Facebook and Instagram to Twitter.
Our services aim to build awareness, drive conversion, retarget visitors, execute experiments, and more, depending on what particular social media marketing service you'll need. As encompassing as social services should be, we want to grow your reach, following, and engagement.
We've prepared social media marketing packages where we can build your campaign around. These packages aim to maximize your social media budget and not put it to waste.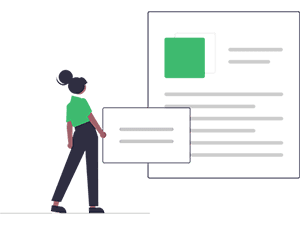 Content Development
We craft the right messages that connect with your target audience and reinforce the messaging through the right content.
These are the inclusions of our content development package:
Unique social media graphics and captions to engage with your audience, including both static and animated videos
Content made specifically for your chosen channel (e.g., Facebook or Instagram)
Accompanying blog posts on your website to use as a link bait
Monthly engagement report with insights and recommendations to make sure that we improve the campaign every month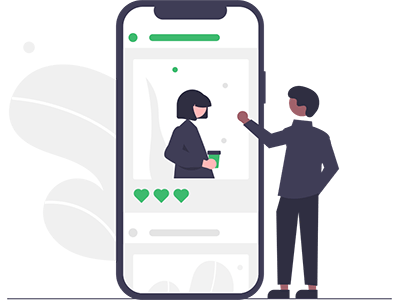 Social media paid campaign management
Create a social advertising ecosystem that thrives on the quality of data that we feed into the platform's AI, following a proven framework that made more than 100 social media campaigns succeed.
These are the inclusions of our social media paid campaign management package:
Paid campaign set up on the chosen channel (e.g., Facebook or Instagram)
Targeted ad collateral creation that may include graphic, caption, or short video
Guaranteed increase in fan base and engagement (i.e., likes, shares, comments, etc.)
Optimized ad budget allocation to maximize the efficiency of your ad budget.
Monthly ad campaign report with insights and recommendations to make sure that we improve the campaign every month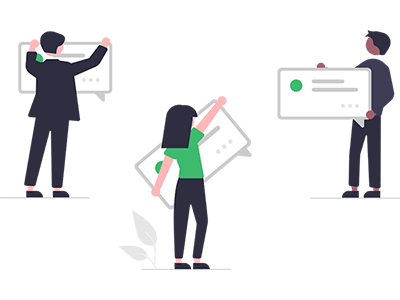 Better engage the prospects and customers through managing inquiries, messages, and comments. We guide user expectations for fast responses to their queries.
These are the inclusions of our community management package:
Choice of manual chat operator, automated chatbot, or a mix of both (automated chat response includes welcome messages, away messages, thank you's, and other auto-replies)
Carefully crafted customized messages across Facebook and Instagram
Thoughtfully crafted spiels and scripts for a more personalized messaging
Guaranteed increase in fan base and engagement (i.e., likes, shares, comments, etc.)
Monthly engagement report with insights and recommendations to make sure that we improve the campaign every month
Our Social Media Marketing Process
We create meaningful connections. To truly maximize the social conversation, the business must provide value to the target audience through the content it shares. Meaningful connections are founded on valuable information. Thus, your feed must read like an easy conversation, not a self-serving advertisement peppered with posts about your products and services.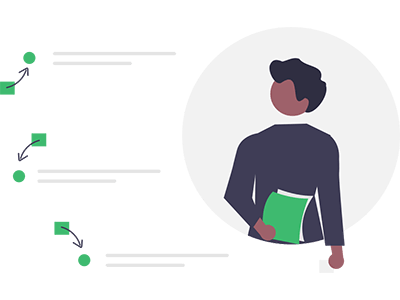 Research & Analysis
In every marketing strategy, you always start with research. This is to enable you to know how and what your customer thinks. More importantly, we take into consideration the social media channels that are effective to be used for your campaign. By this, we also do a background check about your target audience and align our marketing approach to achieve gratifying results.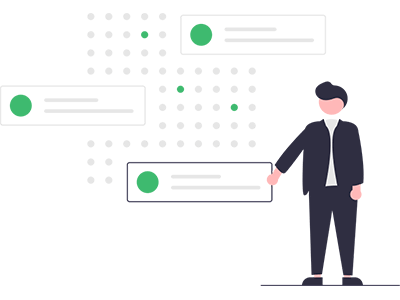 Discussion Strategy
It is important to know what specific actions a company wants to pursue when it comes to maximizing the power of the Internet to attain such respectable results. With this, it is vital that strategies like doing SEO should be performed, knowing that search engines such as Google are also looking into a company's social engagement as a factor for rankings. With this, we can help you utilize your social media presence to create lasting results!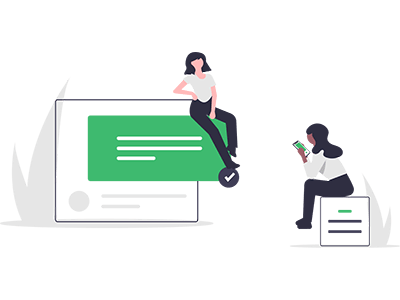 Active Engagement
Your target audience knows about the big names in the world of social media such as Facebook, Twitter, Google+, and the like. We can help you make your brand the instant go-to that can give solutions whenever your customer needs help. An active engagement towards your clients will not only create loyalty and consistency but will also increase your ROI through client feedbacks, which becomes a natural marketing strategy.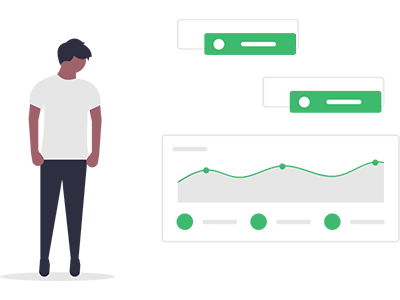 Reporting & Evaluation
Checking your insights for measurement is always an essential element in any kind of marketing strategy. In this case, getting your social media insights is like make-or-break information that will help you conclude what to do next. We use specific analytics tools to measure results and evaluate them according to the campaign's performance and your brand marketing efforts.
Why choose Optimind as your Social Media Marketing agency
Optimind delivers on its SEO claims and guarantee. While the agency does not guarantee #1 ranking as no digital marketing agency should, we guarantee real and measurable results.
Technical Knowledge
White hat SEO only
Penguin, Panda, and Hummingbird-safe
Handles every SEO process in-house
Uses freemium and paid SEO tools
Experiments before executing a new strategy
Experience
Provides high-quality service to Top 1,000 corporations
Has been in the business for 17 years
Has already completed 100+ SEO projects
Have worked with all types and sizes of industries
In-house SEO team with diverse skills and expertise
Guaranteed Improvement
Page 1 ranking for competitive keywords
Increased search engine visibility and ranking
Progressive campaign analysis
Transparency
Contract-based SEO services provision
Monthly keyword and traffic report
Dedicated Campaign Manager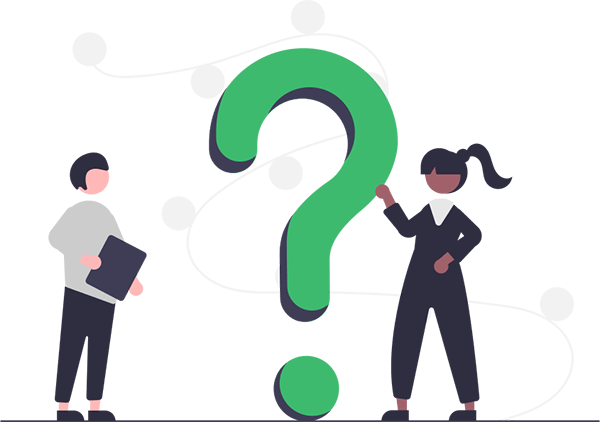 FAQs
Here are the answers to the most common social media marketing FAQs
We often get this question, and we would always say that social media marketing can bring lots of benefits to the table. For instance, it can build brand awareness, which is perfect for startups and new ventures like product or service launches. SMM also builds a community of prospects and one that is around your brand.
At most, SMM can complement other digital marketing efforts such as SEO. Or, if you are going to launch a new mobile app, how would you want your target users to know about it? Yes, social media.
You can also think of it as a revenue driver, in addition to facilitating conversation between your brand and your target market. Through social media, you can let the consumers feel they are a part of your brand, which, in turn, drives sales and other conversions.
Optimind invests heavily in various social media marketing tools. Aside from the platform-available tools like Facebook Business Manager and Creative Studio, we also use content creation and post-scheduling tools such as Gain, Sprout Social, and Google Docs. We also use Canva and Adobe for graphics.
The social platforms you should be using depend on several factors. For example, each social platform has a different audience. Instagram is ideal for targeting Gen Zs and millennials. LinkedIn is perfect for B2B marketing.
We can determine which social platforms to concentrate on through a careful assessment of your brand and business. Optimind does not recommend having a presence on more than five social platforms. Instead, it is best to concentrate on one to two platforms where you can actively interact with your audience and community members.
Putting an exact number to your social media marketing spending can be tricky. There is no rule of thumb, though we can attest to the fact that the more you spend on social media, the more results you'd get. So every additional spend can go a long way.
Although, at Optimind, we always recommend starting with a lower budget before progressing into a higher budget, testing and optimizing various social strategies in the process. Through this, we can determine what would be the most effective for your niche.
Optimind does not recommend that outright unless our initial campaign assessment revealed that your brand would perform better with paid than organic social media marketing. So whether you should implement paid social advertising will depend on several factors.
We will recommend paid social media advertising depending on your goals as well. In Facebook, for instance, boosted or sponsored posts are ideal if you want to build brand awareness, reach a more targeted audience, increase traffic on your website, increase app installs, generate more leads, receive more conversion-oriented messages, and more.
The answer depends on your paid social goals. For example, an ad can reach a targeted audience (demographically and geographically) of up to 800-1,200 with up to 30-80 likes per dollar spend. If you need to generate 1,000 likes per day for ten days, then you need to spend $130 to $330 for this period.
While this is just an example, it gives you a picture of how varied social ads spending can be.
Optimind charges from P30,000.00 ($600.00++) monthly depending on your service requirements. A portion of this amount goes to content (graphics and posts) creation and paid social advertising.
Metrics are decided early on in the social media marketing campaign process. The success of the campaign will be measured against these metrics. Some of these are reach, traffic, engagement, and conversion.
Social Media Marketing Resources

Read more about social media marketing articles
Request a Quotation
Tell us about your Project