Philippine SEO Company since 2002
Search Engine Optimization (SEO) represents the core of your website marketing strategy. On-page and off-page SEO services can put you at the top of search engines, assuring that you are seen by the customers you want to attract.
Optimind, the top SEO company in the Philippines, takes a holistic approach to SEO, intending to drive you to the top of page one and keep you there for as long as possible. We do this by implementing a multi-layered approach, laying the groundwork for your continued online success.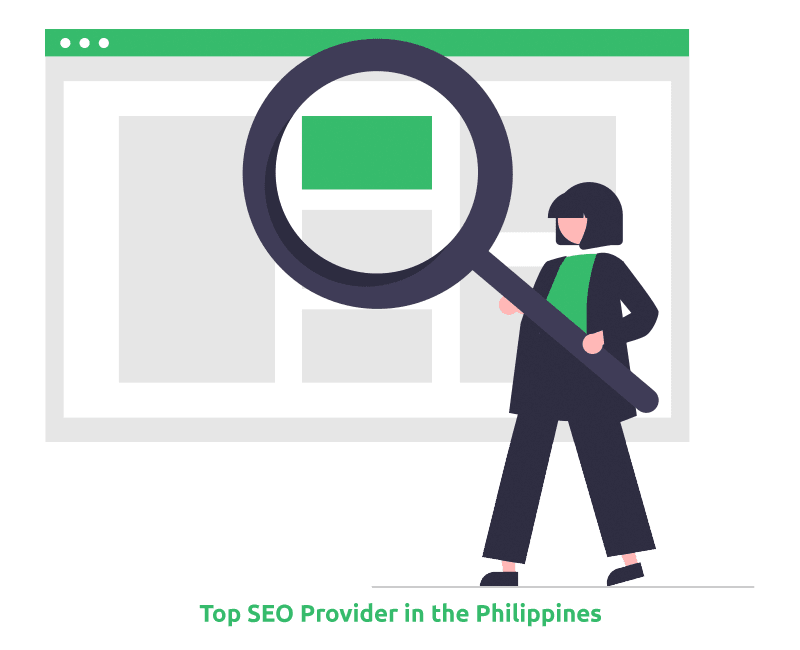 Our Clients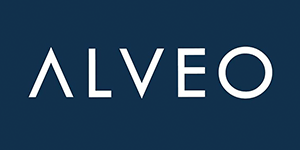 SEO Case Study
As the leading SEO company in the Philippines, we revel in every successful campaign that we build. This is true whether we took a role as an SEO specialist for a startup, small business, Shopify store, lawyer, attorney, real estate investor, and many more.
And yes, we are talking about hundreds to thousands of successful SEO campaigns since we started operating in 2002.

How Amaia Land found organic growth despite a demand downtrend caused by the pandemic
Overview
Amaia Land has been our client for about ten years now. When we started working with Amaia Land, the real estate developer had a fragmented digital marketing approach. Nowadays, Amaia Land is positioned strongly for keywords 'affordable house and lot,' 'affordable condo,' 'affordable condominium,' and more.
Even during the pandemic, Amaia Land's website and pages perform satisfactorily ranking-wise. Though search volume declined, as with the majority of real estate websites, there had been no significant declines in rankings.
The reason behind this is the increased demand for affordable properties outside the city. Amaia Land is positioned for generic keywords that cater to the said surge in demand. As such, the developer was able to recover quickly from the ranking and traffic declines.
What Optimind did
So we focus our efforts on compartmentalizing the keyword and the landing page match and creating content to boost the performance of the target keywords.
Goals we set
The goals we set for Amaia are progressive at best. At each campaign cycle, every six months to 1 year, we strive to achieve a 30% traffic and ranking growth from the baseline.
Services we implement
We provide Amaia Land with targeted keyword research that focuses on its 'affordable' branding. Then, we prioritize landing page optimization. We followed the best practice: one keyword/keyword group, one landing page.
Tools we use
Google Analytics, Google Search Console, Google Analytics, Google Console, ScreamingFrog, Ahrefs
Our SEO Services
The digital landscape is increasingly becoming competitive. Our strategies drive long-term results, enabling your website to dominate the SERP and increase traffic on targeted keywords.
If you are not doing search engine optimization (SEO), chances are, your competitors are! Don't be left behind. Optimind offers a suite of SEO services at your disposal.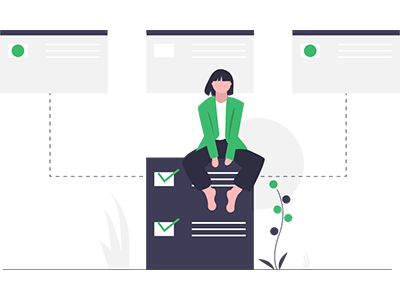 Organic SEO
Organic SEO is our standard service. The campaign starts with a comprehensive audit of the website to determine the various on-page and off-page factors that can make the website rank on SERPs. The website will be optimized based on the value proposition and competitive advantages of the brand.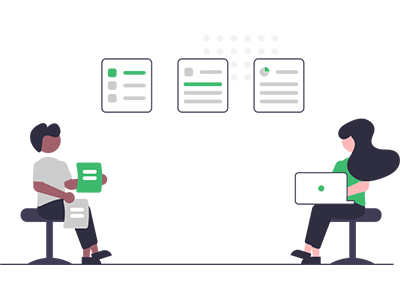 SEO Consulting
Bringing your website to page one, our SEO Consulting service can create the blueprint for the success of your website. The service includes developing an SEO strategy to kickstart your campaign, providing redesign guidance, doing keyword research, and conducting a website audit.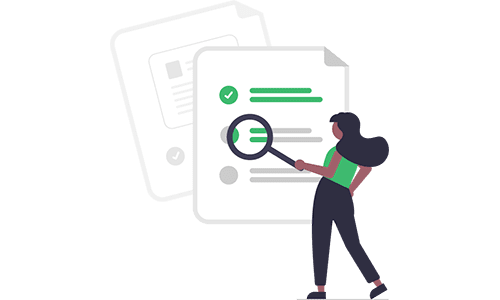 SEO Audit
Our SEO Audit service diagnoses the health of your website through an in-depth technical audit. The basis is a comprehensive SEO checklist that includes the ranking factors your site should be optimized for. After collecting and analyzing the data, actionable insights are provided.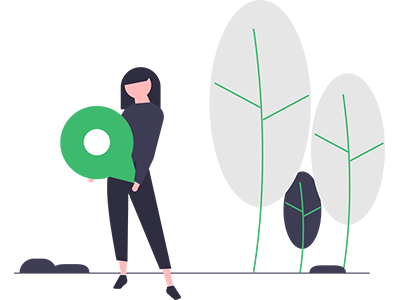 Local SEO
Our Local SEO targets improving the search visibility of the website, especially on those areas that the business serves. The inclusions are optimizing for Google My Business and Google Maps through a business NAP (name, address, and phone) cleanup and schema markup.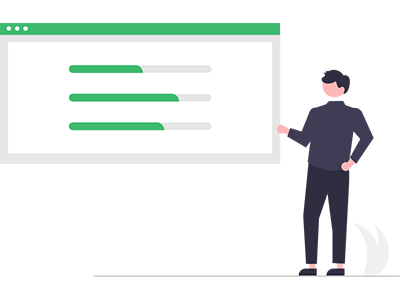 Technical SEO
Our Technical SEO service assesses the health of the website in terms of accessibility and crawling, indexing, site structure, site speed, and management. The SEO team uses a combination of manual and paid tools to conduct the analysis and, thereby, come up with a comprehensive technical report.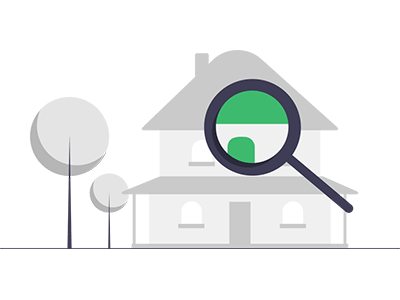 Real Estate SEO
Real Estate SEO is our specialization, developing a unique campaign, either on the project or category (condo, house and lot, townhouse, etc.) basis. The campaign is set up with the homebuyers and real estate agents in mind. The emphasis is on strong calls to action.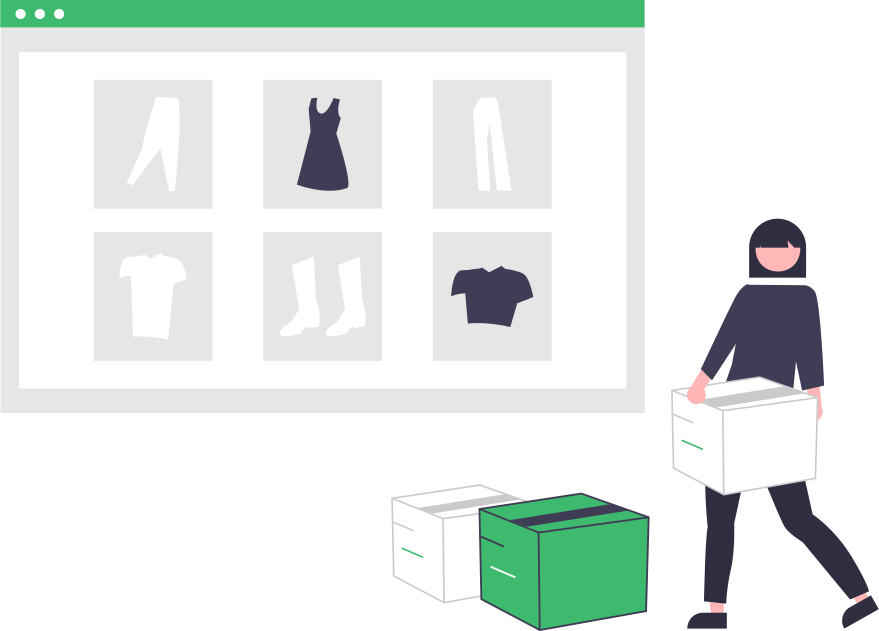 E-commerce SEO
Whether on Magento, WooCommerce, or other platforms, E-Commerce SEO targets store optimization. Business profitability is the main goal, which can be achieved by building the campaign from the ground up. The recommendations focus on page-level changes that may include effective visual displays and a user-friendly checkout system, among others.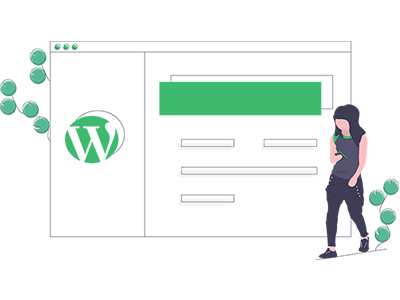 When connecting with the targeted audience, CMS optimization through WordPress SEO is a must. The campaign has three components: structuring the website, installing the right plugins, and creating relevant content. The goal of the campaign is to amplify indexation.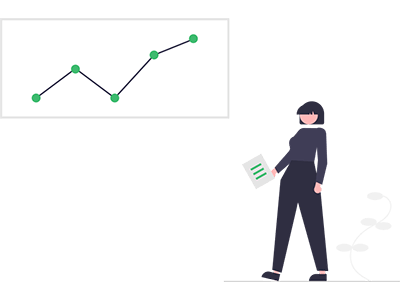 Reverse SEO
Reverse SEO is also called Online Reputation Management wherein the process is, as it is, reversed. There are two key elements here: ranking the positive websites higher on results pages and outranking those pages with negative publicity that affects the brand, individual, or organization's reputation and image.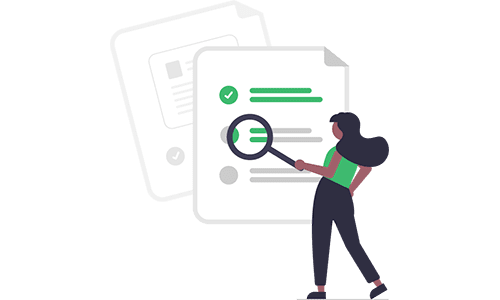 Complete Audit for SEO
It is a specialized tool to help us determine both code-related and non-code-related website issues that can be improved. Audits are then followed by a list of white hat SEO recommendations. We first crawl your site to discover broken links and display each page's meta description and titles. We then examine your site's analytics to determine what your site visitors do while they are on the site, which pages they visit, and where they are coming from. We then audit the site for:
Accessibility
Indexing
On-page SEO factors
Off-page SEO factors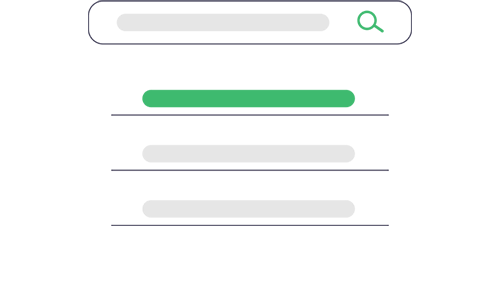 Targeted Keyword Research
We research and determine your ideal keywords, which will allow us to get your search results and ads in front of the customers you want most. We will provide you with a concise list of well-researched, relevant keywords from which you can choose. Your keywords are integral to your website's performance in keyword-related web searches.
If this feels a bit jargon-y, you might as well start your SEO journey through learning the basics first: SEO terms and definition.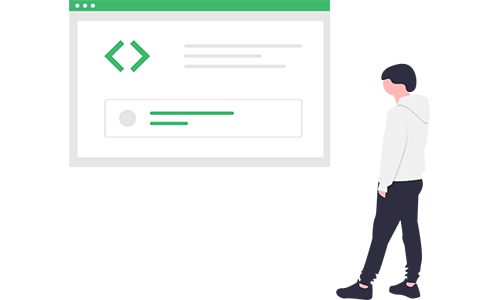 On-Page Optimization
Optimind is solution-oriented and results-driven that's why we prioritize on-page optimization on our SEO packages. On-page elements include headings, keywords, meta tags, images, anchor texts, and links. Each of these elements enhances the performance of each page individually, as well as the website as a whole.
Bear in mind that each page of your website contains certain characteristics that directly influence your site's search engine ranking.
We research and determine your ideal keywords, which will allow us to get your search results and ads in front of the customers you want most. We will provide you with a concise list of well-researched, relevant keywords from which you can choose. Your keywords are integral to your website's performance in keyword-related web searches.
URL
On-page content (should be a minimum of 300 words on the page, but more ranks higher)
Relevant content and content value Keywords (too little is bad, too many is worse)
Spelling and grammar errors
Readability
Easily processed: no Flash, large images
Complex scripts
Duplicate content
HTML standards
Relevant page titles
Succinct meta descriptions
Image metadata
Relevant outlinks
Optimind will evaluate these and other on-page issues and repair, update and refine each item as needed.
Find out more about what on-page SEO can do for you.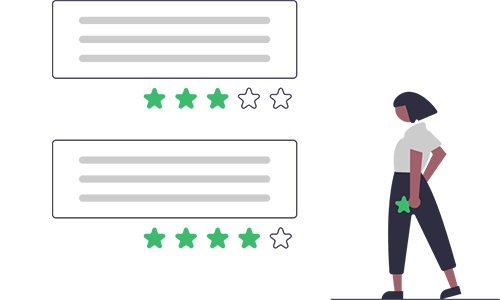 Off-Page Optimization
No SEO services strategy is complete without attention to off-page SEO. Some key takeaways from off-page SEO include:
Site popularity
Site trustworthiness
Backlink profile
Site authority
Level of social media engagement
Find out how to improve your off-page SEO today.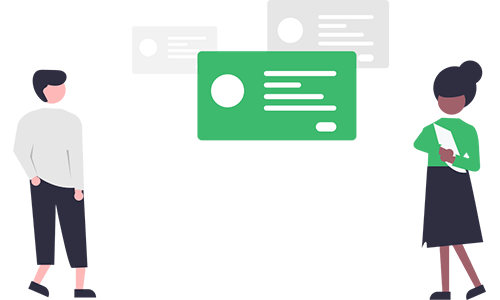 Competitor Analysis
Understanding what your rivals are doing is crucial to your ongoing success, not just from an SEO standpoint. Through this SEO analysis, we will seek to understand your competition, learning what is working for them and what isn't working for them.
You will be able to leverage these results into an informed strategy as to how to move your company forward.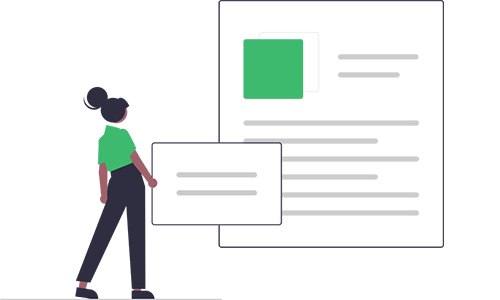 Content Development
Content informs and entertains, but it has to be fresh, original, engaging, and of significant value in order to drive results. We will work with you to devise a content marketing strategy that best represents your brand's values and unique voice.
Our content marketing strategy puts a focus on:
Development of fresh, original, and relevant content
Creating a steady stream of new content
Delivering content that positions you as an authority on your subject
Content development strategies to help you continue to benefit
Find out how you can benefit from content development.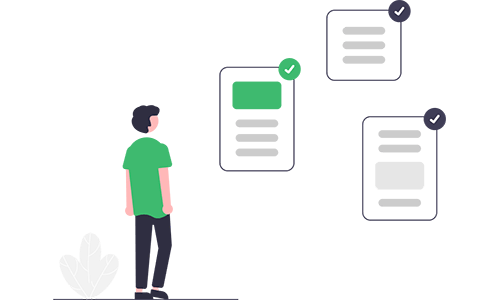 Penalty Assessment & Recovery
Changes to Google's SEO best practices are happening almost daily. If Google Panda has previously penalized you, it should be high on your list of priorities to amend the issues and get back in Google's good books.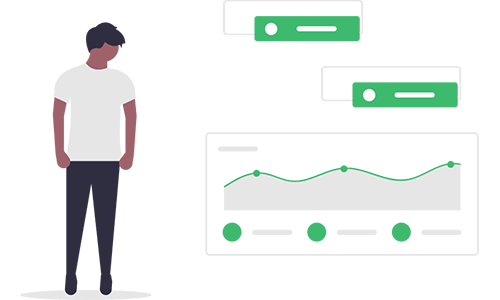 Reporting
Optimind will provide you with comprehensive analytic monthly reports. These reports include extensive data regarding the traffic to your website and search engine ranking, helping us make corrections where necessary, fine-tuning your SEO so that it works for you.
Find out more about how SEO agencies may help you.
Top reasons why Optimind is the best SEO company in the Philippines
---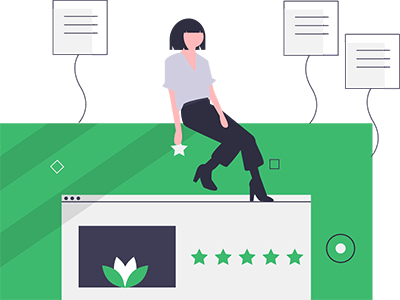 Experience
We've been targeting Google visibility for the websites we develop since 2002, long before the process was termed search engine optimization (SEO). Proudly, we handled SEO campaigns for competitive industries, including banking, insurance, and real estate, from startups to Fortune 1000 companies. Optimind's client retention rate is the highest in the industry.
Our search engine optimization strategies drive long-term growth, increasing traffic through dominating the results pages based on tens to hundreds of target keywords. Search is becoming ever-competitive, but our experience can help you rank above the competition like no other SEO agencies can.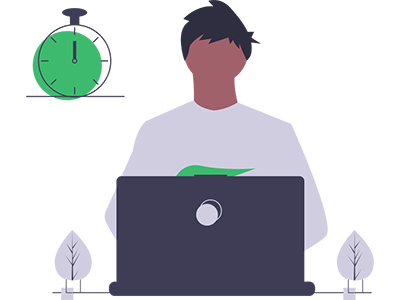 Quality & Speed of Execution
Our SEO processes are the right balance between automation and manual intervention. We can rank our clients' websites within three months with the right premium tools, even for the most competitive keywords. And the pages stayed at the top of the search engine results pages (SERPs) once they ranked. About 1/3 of our SEO clients have been with us for over ten years.
Google algorithms change the way SEO service providers and, specifically, SEO specialists do search engine optimization. However, the value of doing it never fades. However, the value of doing it never fades. SEO is a roadmap connecting potential visitors with your website. We strive to make your website as optimized and algorithm-proof as possible.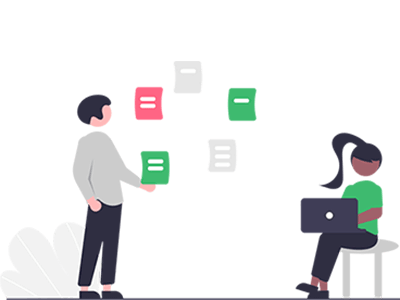 People
Our quality commitment also reflects on our strict hiring process; we hire based on attitude and passion. Optimind also invests in training wherein the people undergo online and offline and local and international seminars and conferences. In this way, the team is kept abreast of the ever-changing SEO landscape, especially in light of search algorithmic updates' continuous rollout.
The SEO team has young and dynamic demographics. We capitalize on both talent and potential–people who can collaborate closely to achieve measurable results regardless of the SEO service availed from us. Each SEO specialist is empowered to make decisions that add value to the campaign and its goals.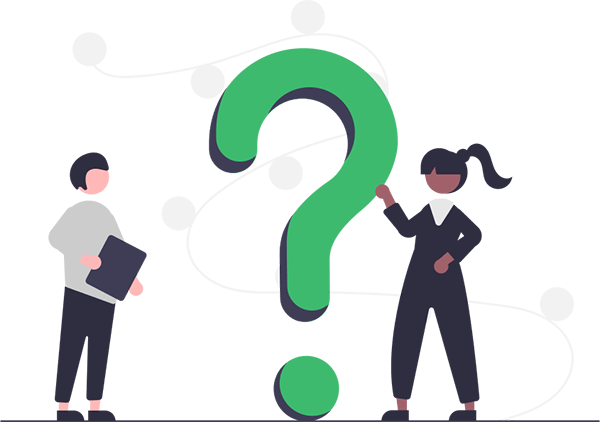 FAQs
Here are the answers to the most common search engine optimization FAQs
SEO is the process of optimizing your website by increasing the quality and quantity of its traffic. SEO produces organic results (as opposed to paid results).
Optimind follows this SEO process when optimizing a client website:
Thorough SEO audit
Targeted keyword research
On-page optimization
Off-page optimization
Competitor analysis
Content development
Reporting
Not necessarily. This is one of the latent concerns of first-time SEO clients, and understandably so.
Yes, there would be subtle changes to the website's content, including the meta tags (title, description, alt text, etc.). Nonetheless, the team will seek your approval before the implementation of such changes.
We may recommend improving the site's navigation occasionally or publishing new pages for link building purposes. If new content is to be published, it will integrate the brand's voice and style.
All insights and recommendations are reported to the client for feedback and approval. Know, however, that all recommendations are given equal opportunity.
Search engine rankings start to improve at the three-month mark. However, some less competitive keywords may rank as early as four to six weeks.
If your website is new, it may take up to six months to see significant changes in the ranking and traffic. Old websites with a strong backlink portfolio tend to rank faster once SEO efforts began, provided that it was not penalized by Google.
The ideal trajectory is seeing SEO improvements over time. That's why, at Optimind, our results promise is referred to as progressive.
Our in-house SEO specialists would build links as organically as possible throughout the campaign period. For the next campaign period, which is every six months or one year, we will build on the results of the previous campaign to improve the results of the current campaign. In this way, we can keep the rankings for the longest time possible.
Please be reminded that your competitors might be (or are already) making optimization efforts as well. So there's a high chance that your rivals may capture the ranking positions that were once yours.
While we cannot guarantee #1 rankings (as no other SEO company in the Philippines could), we promise to deliver our package inclusions.
Google and other search engines use algorithms that affect the overall ranking of a website and its pages. Not to mention, there are more than 200 ranking factors and more ranking signals.
While at it, please beware of SEO companies that claim to guarantee #1 rankings. Chances are, they are using black hat SEO, which results are only temporary and may even lead to manual actions (Google's term for punishment) such as de-indexation.
The costs of SEO services in the Philippines greatly vary from one company or package to another. Optimind charges P20,000.00 ($400.00++) for our basic SEO package. We also offer customized SEO packages to suit your needs. You don't need to pay any monthly "maintenance" fee on top of the actual cost of the package availed.
You will choose us because our SEO services are geared for the long term. Since the digital landscape is increasingly becoming competitive, Optimind implements strategies that drive lasting results. These enable your website to dominate the results pages and increase traffic on targeted keywords.
Toward this end, we take a holistic approach to SEO. Our goal is to drive your website to the top of page one and keep you there as long as possible. Our SEO team implements a multi-layered approach as we lay the groundwork for your continued success online.
SEO Resources
Read our latest SEO articles
Search Engine Optimization (SEO) has come a long way since its inception. Initially, SEO focused heavily on keywords to drive organic traffic to websites. However, as search engines evolved and…
In the ever-evolving world of SEO, one topic that often sparks confusion is the difference between DoFollow and NoFollow links. As a website owner or content creator, understanding the distinction…
Request a Quotation
Tell us about your project.