Job Openings
We are a company that cultivates fun and excitement at work—and we do it together. We love incorporating the advantages of technology with art and creativity in producing quality work built with passion. And by that, we always aim for excellence and professionalism and we plan to stick to that. Come and join the joyride with us!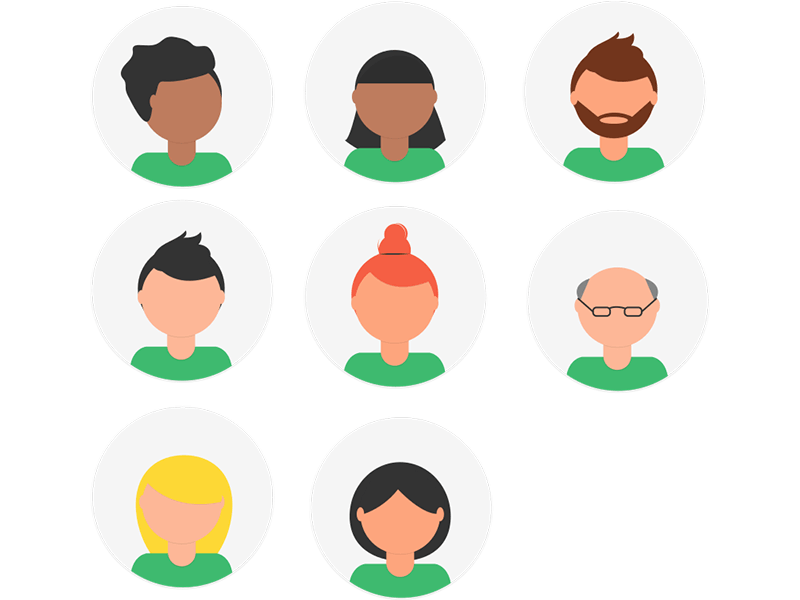 PHP Developer
We are a locally based full-service digital marketing agency established in 2002. We always strive to be a game-changer in the marketing industry, contribute our expertise, create a competent exchange of ideas, discover new techniques and strategies, and promote excellence regarding performance. At Optimind, our diverse team of developers and digital marketers work together in helping local & foreign brands build a stronger presence in their communities.
Our work requires passion and meaningful outcomes. If you want to work with a purpose, then we're the right fit for you. Apply NOW.
Are you an experienced, determined PHP Developer looking for a challenging role? We are looking for a PHP Developer dedicated to his craft, writes code that they are proud of, and can hit the ground running.
About you:
You can work independently but also capable of communicating across teams to seek out information when required
You must be flexible in adapting to rapidly changing requirements.
You have strong communication skills to manage expectations and breakdown technical details into simpler and understandable forms.
You know how to debug and solve problems.
You have good research skills and attention to detail.
You must have knowledge in any of the following: PHP | SQL| HTML |Javascript | AJAX | JQuery | WordPress or any similar CMS | HTML | CSS
Knowledge & experience in Magento, Joomla, Shopify, E-Commerce, and Lambda (a plus)
You're excellent in written and verbal communication skills; ability to handle multiple projects simultaneously (when needed)
You have a degree in Computer Science or any related course.
If you're a fresh graduate or non-graduate (e.g.someone with combined education & work experience), you are welcome to apply.
About the role:
You will work on new projects and optimize existing PHP based websites.
You will Integrate HTML files to open source platforms such as WordPress, Woocommerce, Shopify, Magento, and/or Joomla.
It would help if you conveyed all task progress, evaluations, schedules and process issues effectively.
You will keep abreast of new trends and best practices in web development.
Technical Account Executive (Digital Marketing)
If you're an experienced Accounts Executive or someone who wants to take a leap in the field of sales & marketing, think about a career with Optimind Technology Solutions. You know who you are—an efficient and effective individual, passionate about reaching an identifiable goal, and a savvy internet user. At Optimind, you can do more! Here, you will work with smart, experienced, and fun people. Expect growth with a unique set of challenges & worth the while experience.
The right candidate will join a fantastic team of people and play a significant role in the future success of Optimind!
Great To Have:
Strong Interpersonal Skills: Knows how to negotiate, solve problems, and collaborate
Executional Excellence: Has strong knowledge of workflow, actively contributes to the creative process from project initiation to delivery.
Flexibility and Sense of Accountability: Someone who can own the job and be easily modified to respond to altered circumstances conditions.
Passion to be better: We want someone who has a desire to succeed in their roles.
Trust in the mission of the Company
Responsibilities we trust you with:
Identifying new sales opportunities, finding prospects and leads
Setting and managing sales goals, quotas, and client expectations
Arranging meetings and liaising to understand their requirements better, assisting and ensuring those involved understand and are updated with what's going on.
Collaborating well with the key persons may be internal or external key persons, to ensure the project's success; helping them deliver & execute marketing campaigns
Assisting internal team in preparing and presenting reports on KPI
Work from Home Set-up and/or reports to the office when necessary while meetings are conducted online for the time being (pre-COVID)
Managing entire sales cycle & building strong client relationships
What you'll need:
A personable and professional character that will allow you to build team-client rapport
Proactive approach to creative & technical projects
Well organized, keen to details, good knowledge of different digital platforms
Self-starter and can work with a small developing team.
Strong ability to create proposals, sales presentations, and other sales collateral.
Proven ability to achieve and exceed quotas and goals
Good oral and written communication skills
The ability to work individually and collaborate within a team environment to achieve set goals
Excellent computer and internet skills, including knowledge of Excel, Word Powerpoint, and web meeting tools.
Maintains a cool outlook amidst pressure
A degree or non-degree holder in any of the following fields: Advertising, Marketing, Communication Arts, Psychology, Information Technology, Mass Communication, Entrepreneurship, Business Management or Business Administration or any related field
Digital Marketing Coordinator
Our team is seeking to hire a project coordinator who will assist our digital marketing team in our ongoing projects.
To be effective in the role, you will need to work around tight deadlines, well-versed in using MS Office Applications (Excel and Word), and other existing tools used in line with the work.
RESPONSIBILITIES:
Monitor project schedules and project plans.
Ensure project deadlines are met.
Organize, attend, or participate in team/client meetings. Ensure minutes of the meeting are provided to all team members.
Document and follow-up on important actions, and decisions from meetings.
Provide administrative support when needed.
Ensure proper documentation is maintained appropriately for each account.
Provide solutions where applicable.
REQUIREMENTS:
Good verbal, written, and presentation skills.
Ability to work effectively both independently and as part of the team.
Proficient in using MS Office Applications.
Ability to work on tight deadlines
Knowledge in digital marketing is a plus but not necessary
Graduate of communications, advertising, management, or any related course with related experience. Fresh graduates and non-graduates are welcome to apply.
Apply Now
We are a company that cultivates fun and excitement at work—and we do it together. We love incorporating the advantages of technology with art and creativity in producing quality work built with passion.