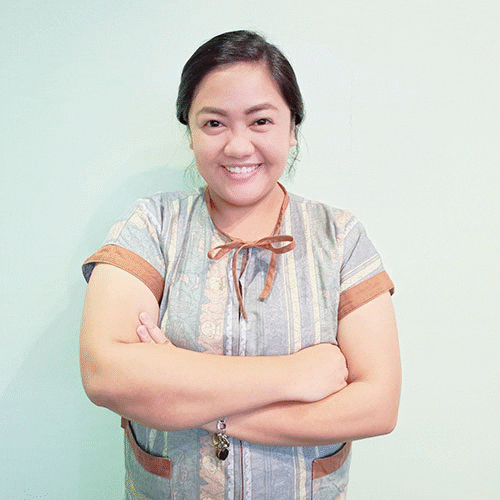 Tiffany
Account Executive
Interest/Hobbies
Well, again I really love to listen to music and sing diff genres of music but most especially my favorites are, Pop, classical and Christian songs. I love to cook because it is really my safe haven (even though I am sick, I am mad, I cook and boom! I'm all good) I am a fan of collecting "TITA stuffs" (Plants, Pots, Kitchenwares, Containers, Essential Oils, Medicine Kits, Cleaning materials and many more which are very useful for every day and emergencies).
I also love to host and speak in public. I love presenting things and leading groups. I am excited every time I work with a team of enthusiastic individuals.
What makes you happy?
Music and peace make me happy. I am happy when I am able to be productive in each of my daily activities, I am happy when I got to talk to people (who really matters to me aside from casual friends/individuals). I am happy when I am able to help others in different ways as well and even bring out the best of other's potential. I am happy when I am able to listen to others and somehow give them relief.