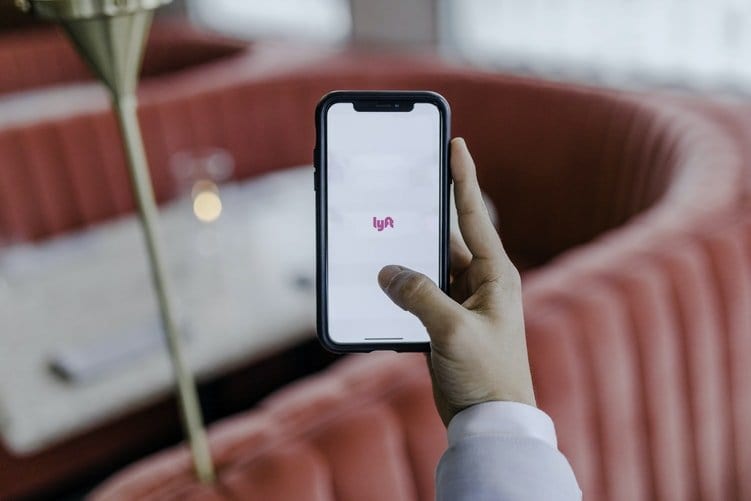 Why must the business invest in acquiring mobile app development services is a question that requires careful consideration. This is especially true today, in this time of quarantine and lockdown that the people stay at home, doing digital activities more than ever.
Indeed, one thing the pandemic has taught modern businesses is the prudence of adapting technology to boost business performance. Digital companies, particularly those with their own mobile applications, see growth in their operation while some thrive more financially.
Pandemic-proofing the business is just one benefit; there are many other benefits that any company may realize by having a mobile application. 
Mobile application defined
Mobile application, or simply mobile app, refers to a software application or computer program specially designed to run on mobile devices such as a smartphone, tablet, or smartwatch.
The early mobile applications intended to boost the productivity of the users until the public realized its greater use. Apps expanded into mobile gaming, production automation, order tracking, ticket purchase, and location-based services due to GPS capabilities. 
Nowadays, there are millions of mobile apps available in the App Store (for iOS devices) and Google Play Store (for Android devices). Mobile apps could be free, freemium, or paid. 
David Pogue, a technology columnist, popularized the word "app" in 2009. He claimed that smartphones must be called "app phones" instead to distinguish it from the basic, keypad phones. The American Dialect Society awarded the word "app" as the Word of the Year in 2010.  
Mobile apps can be native app (only available either on Apple or Google Play Store), hybrid (available on both app stores), and web-based. A web-based mobile app can be used only when the user is connected to the Internet. The app can be coded in HTML5, JavaScript, or CSS.
Mobile apps are for small businesses too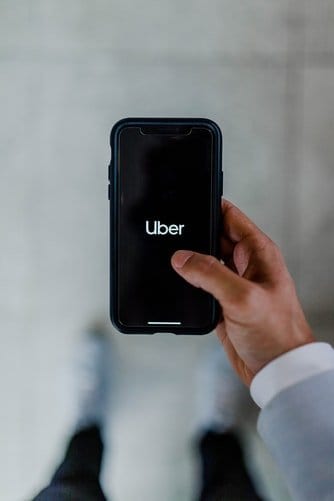 Considering the costs involved in acquiring mobile app development services, which can be anywhere from $5,000 to $50,000, the prevailing notion is that mobile app development is for multinational companies and corporations alone.
Not true.
While it is true that a mobile app investment is an expensive undertaking, small businesses must not look at the process as cost-prohibitive. What these businesses need to realize that the app offers value, among other pros, that far outweigh the cons.
It all boils down to striking a balance between a working budget and a list of the features or functions you need. Furthermore, this also means managing your expectations regarding the application development process, as well as how the mobile app would perform in the future.
Several factors affect the cost of mobile app development. All these help understand how costing works.
The app development approach (native versus hybrid app) you decided to use will affect the final cost of building the app.
There are no cost differences if you want to target either a native or hybrid app.
The app development price increases if you're going to target both platforms (iOS and Android).
You can save money by targeting all the available platforms using one mobile app.
For small businesses, it would be best to first understand its target market to inform the mobile app-related decisions. For example, if the majority of the clients are using Android devices, going to the native app development route is worth pursuing. Or, if there's a 50/50 distribution, a hybrid app is for you.
It means having a clear understanding of your target users.
Managing expectations when availing mobile development app services
There are three misconceptions about mobile apps and how they can influence business operations.
1) The mobile app will succeed without proper market research.
It won't. 
Pre-planning is necessary. In fact, this should coincide with a mobile app needs analysis to determine your business is operationally and financially ready to commit to using an app. 
Today's best apps in the market are those that are created to target and solve the pain points of the consumers or customers. 
While at it, the app won't succeed as well if you would just 'launch' it. Real work starts after launching the app. You also have to promote and monitor its performance.
2) The mobile app will be the next Uber or Grab.
Again, it won't be. Unless your app will serve the public through a mass-targeted service, and you have the capital to market the mobile app as such.
Of course, you expect the mobile app to perform as it should. However, big dreams need bigger investments. For now, it is enough that the mobile application is servicing your business the way you intend it to be.
While at it, you can only be ambitious if you bring something new to the market and not merely duplicate other brands' success. Know that the success of your mobile app lies in making it utilizable, so prioritize the features and functions especially those that your competitors do not address or poorly implement.
3) The mobile app will lose value in three to five years.
First, you need to understand that mobile apps are intangible. It is easy to dismiss its value because all you see are screens. That's now how apps should work. It is because the devil is in the details, in this case, in the development process.
This is why you need to start small with mobile app development and scale as you go. Build an app with only the most basic features then, integrate new features and functions gradually or as the needs arise.
As long as you continue to work on your mobile app to maintain value-providing status, your target consumers will continue to use it. That's the secret: robustness and scalability of the mobile app.
Business benefits of having a mobile app
Moving forward, below are the reasons why a mobile app is a necessary marketing tool for all businesses, regardless of its nature, size, and scope. Below are some of the reasons.
Reason #1 – A mobile app makes it easier to promote your products and services.
In-app promos and deals, as well as the complementary notifications, are a unique feature of a mobile app. As such, it is easier to launch new products and services and promote upgrades to old ones. You can also slowly build interest around new products, for instance, through teasers.
The premise is that you already have a steady community that is built around your brand, so promoting new launches would be easier and more cost-effective. Other promotional techniques may exhaust the marketing budget but not deliver the expected results, unlike with a mobile app.
Reason #2 – A mobile app increases customer engagement levels.
A mobile app gives your customers a voice, whether leaving feedback on a specific product or joining a poll. 
In essence, all features of the mobile app, or activities happening on the app, are a vote of confidence. The more confident they are in using the app, the higher the engagement levels. 
In theory, engagement means the willingness to pay for the product or service. A mobile app offers an opportunity to interact with the customers at different facets of the marketing campaign.
Reason #3 – A mobile app allows customer feedback in real-time.
As already mentioned above, your customers would always have something to say about your brand, products, services, and even employees—good or bad. A mobile app is a right platform to let all these activities take place.
Feedback may take the form of a complaint, review, or suggestion. All these are valuable to your operation because listening and acting on these will lead to improvements in processes, products, and management.
This allows the brand to improve and really divert on the resources onto capitalizing on businesses that will bring more leads and profits.
Reason #4 – A mobile app increases the return on investment.
This is perhaps the most benefit of having a mobile app—the higher returns on investment. Speaking of costs, the money needed to invest in marketing activities will be reduced significantly. The same is true for reducing overhead costs.
Given that it would take several months to recuperate the initial cost of developing the mobile app, the app itself allows selling at a faster rate. Exclusive and limited time offers, for example, encourage people to buy straight from the app. 
Faster turnover of inventories also has perks, allowing the business to offer newer products or services that the target market needs. 
Reason # 5 – A mobile app supports business analytics.
Actionable insights based on data analysis are paramount in improving the entire business operation in this digital day and age. 
One of the best things about having a mobile app is creating reports right off the dashboard. In some instances, a third-party analytics tool can be integrated into the app for the faster collation of data. 
You may track points of engagement, such as downloads and feedback, and analyze them quickly. With sufficient data on your hand, it would be easier to make the products and services more customer-oriented. 
Reason #6 – A mobile app gives more value to customers.
Businesses thrive in reciprocation. Give your target customers what they need, and they will support your business. This is a win-win situation that a mobile app can reinforce.
If you want your customers to engage as you would expect, you must provide them with a high level of value that they cannot find anywhere else. The perfect example of this is a loyalty program that you can also integrate with the mobile app.
If not the loyalty program, the app offers excellent customer service support. In case of questions or concerns about the product for sale, the customers will also get instant feedback. Responding to inquiries and resolving issues would be easier with a mobile app as well. This may come in handy when instructing the customer on how to properly use products or care for them.
Reason #7 – A mobile app enhances brand visibility.
Brand awareness increases with the help of a mobile app. Think of it as a billboard only on a digital platform. 
Other than that, you can always cross-promote the app online for broader reach and visibility. The best thing about this is that making it available on the app stores alone is an unprecedented way to broaden the said reach at no additional cost.
Since the mobile app is the future of social interaction, word of mouth marketing may also do its share in spreading a word about the brand or the app itself. This brings us to another reason why a mobile app is beneficial to any business.
Reason #8 – A mobile app increases the customer base.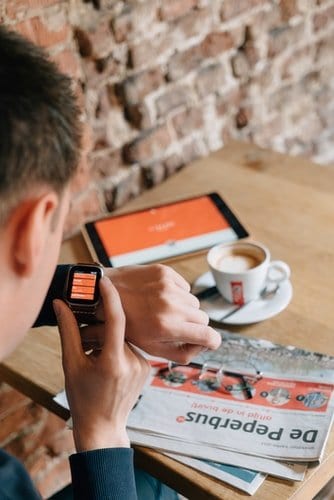 When you launch the app, initial subscribers are the first wave of customers to come your way in addition to your regular customers.
When building the customer base further, your customers may become your brand ambassadors as well. For instance, a positive experience using the mobile app and pushing for them to share their social media experience could mean additional mileage for you through referrals.
Speaking of social media, of course, it is another wave of subscribers who can eventually become your loyal customers when you plug the mobile app on specific social channels. For instance, synergy is amplified if you will post updates about the newly launched mobile app on your business page. It means helping the business reach a bigger audience, albeit digitally. 
Overall, a mobile app makes your business stand out in the competition. It gives the impression that your brand is willing to adapt where necessary, including technologies that can make the life of the consumers easier. After all, businesses and consumers alike only want comfort and convenience.
Aside from this, making yourself available round the clock will definitely boost the business. This will be a competitive advantage that is sustainable in the long run. This is where you want to invest your financial resources—technological investments that will provide your business the leverage it needs with or without the pandemic.