Shopify Development Services and Packages
Our full-service Shopify website development takes your business to the top. Delivering effective results every time, all the time, Shopify makes e-commerce easier for the merchants and customers alike.
Leverage online operation through increasing conversion rates, sales, profitability and, thereby, return on digital investment (RODI)
While Shopify is built for businesses regardless of the nature of business and size of operations, navigating through the site requires a strong technical skill set. We can take care of the nitty-gritty part of Shopify website development, identifying built-in solutions perfect for your online store. It can be the payment gateway, order fulfillment, inventory management, or anything else you want to be integrated into your online store.
A great way to establish an online presence, e-commerce of today is no longer about the "build and they will come" mentality. Instead, online selling works by informing the target consumers of what they are looking for through specialized techniques. Setting up your own Shopify store with our help is fundamental to this objective. Shopify is a complete e-commerce platform, letting store owners to sell, manage, and promote the business.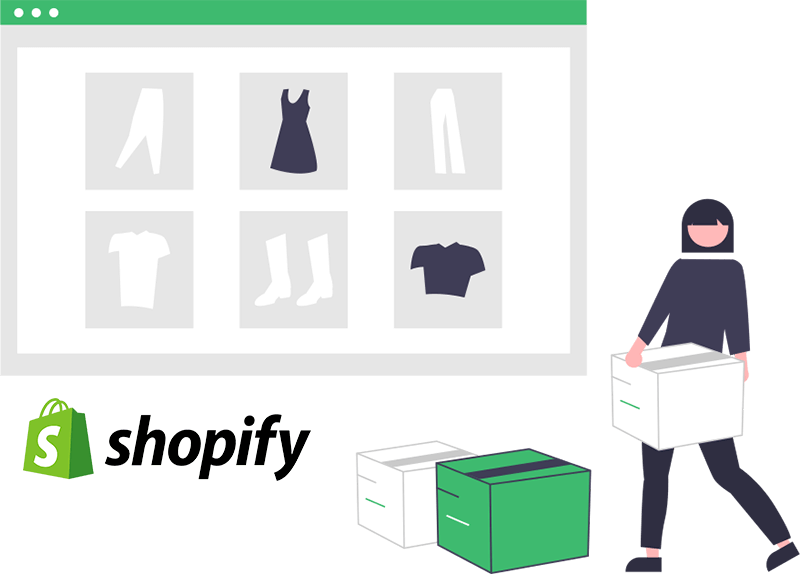 Our Shopify Services
Shopify powers about 20% of all e-commerce websites. The platform is a great choice for a fully-hosted online store.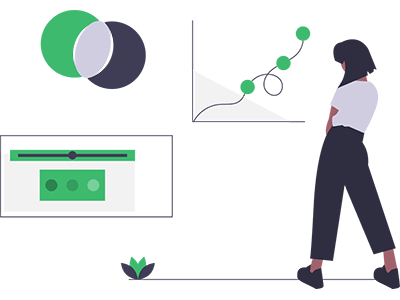 Shopify Design
Our team of creatives and technicals has a full grasp of what makes an online store that enhances the customer experience. It all boils down to the design that communicates the brand as authentically as possible. We design elevated shopping experiences by integrating the right features and tools. Optimind also offers additional services such as Shopify website redesign and UX design.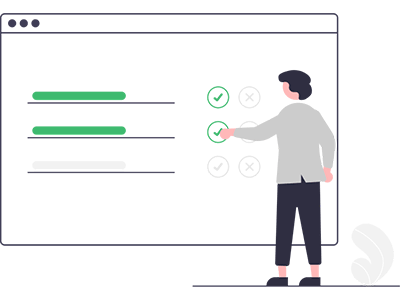 Shopify Customization
If you have a chosen theme or bespoke theme in mind, our dev team can also do the customization for you. A more personalized Shopify store enhances the overall look and feel of it, without compromising functionality in the process. This also contributes to a more positive shopping experience while also making the business stand out from the competition. Not to mention, certain design elements influence the purchase decision of the users. We also customize plugins and shopping carts.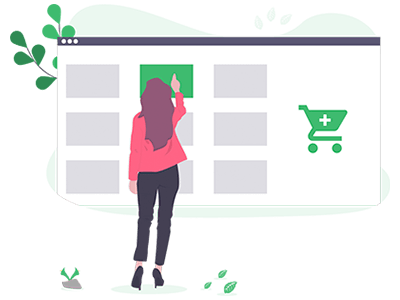 Shopify Development
Our Shopify development services are varied and needs- and budget-based. Such services meant to enhance user experiences while facilitating conversions. The in-house team of design and development experts develops the entire store or components of it such as a professional-looking theme or application.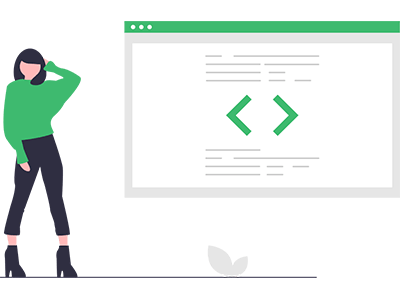 Shopify Integration
Automation and integration aim to make your life as the business owner easier and hassle-free while also saving you time and money. We know the latest technologies and we can create an automation plan for your Shopify store. API, CMS, multiple payment gateways, and analytics integration are our expertise. If you know certain robust APIs that can assist in managing high volumes of transactions, let us know. Our in-house Shopify experts will assess their reliability and integrate them in no time.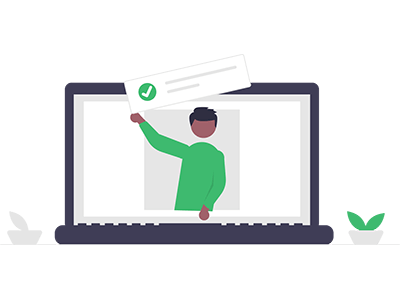 Shopify Marketing
Brand reach is crucial for any e-commerce business. We will create an advertising campaign for your brand. Our traffic generation team has technical know-how in social media marketing as well as Google Ads through paid optimization. Yet another option to explore is email marketing complete with advanced newsletter creation. We can build and optimize automated email systems that drive conversion and boost sales and store growth. Our goal is to maximize the potential returns for every dollar spent.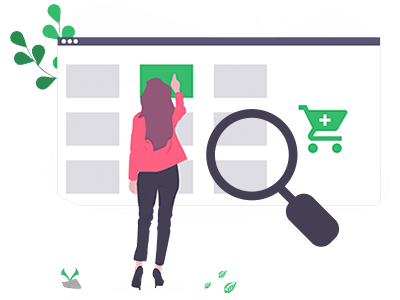 For organic search dominance, however, we also offer Shopify search engine optimization services. This service suits all types of Shopify sellers—​from starting merchants to well-established ones that are expanding and yet to explore the benefits of SEO. Optimization is quite different for e-commerce owners since the website involves hundreds to thousands of product pages. Optimizing each product page can be impractical at times, but we know workarounds for these bottlenecks. We conduct an extensive audit and keyword research, page title optimization, and XML sitemap and Google Analytics integration. We also offer themes optimization.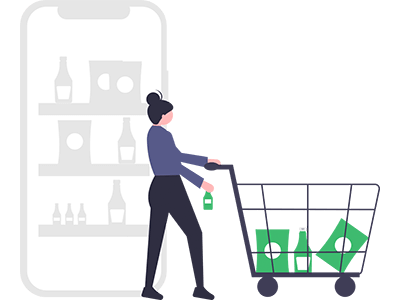 Custom App Development
We tackle challenges head-on, and this applies even when your Shopify store requires complex tools to gain better leverage and sustainable competitive advantages. If you want to offer your target consumers with unique shopping experiences, a custom application is all you need. Manual labor eats up time and money. We offer this service as well to allow your store to extend its capabilities through adding functionality or integrating with a third-party system.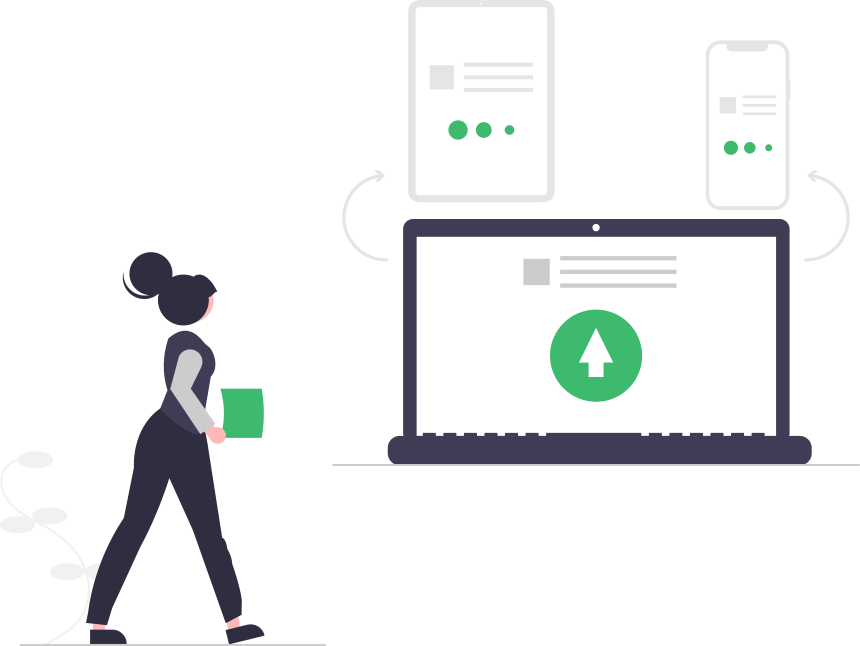 Platform Migration
If you are one step ahead of e-commerce integration other than Shopify but want to migrate to the platform, we can also help you with this. Re-platforming is a challenging undertaking—​you may lose your current rankings if you won't be careful. We will do the migration with zero downtime, so you won't miss out on opportunities. Our team knows how to protect your SEO status too. We offer pre- and post-migration support as well.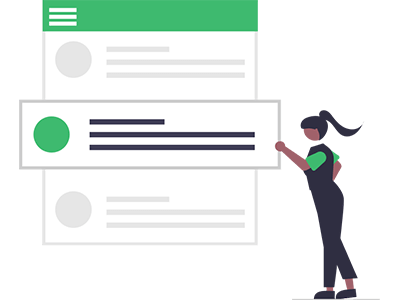 Maintenance
We develop your Shopify store and maintain it in the process, in addition to ongoing database maintenance and optimization. We do content updates and thorough security audits to ensure that the website is fresh and relevant to the needs of the target audience.
Our Shopify Packages
At a time when online selling needs are getting more diversified, Optimind desires to onboard businesses of varying sizes to e-commerce. We have the right solutions for every business.
Basic package
Brand setup
Product encoding (20)
Shipping and payment integration
Our Basic Shopify package is perfect for startups and small businesses with a few products. The package features payment and shipping tools integration. The Shopify will be up and running in as little as five days.
Plus package
All of plus
Product encoding (100)
On-page SEO
Some customization
Category Setup
3 months support
Our Basic Shopify package is perfect for startups and small businesses with a few products. The package features payment and shipping tools integration. The Shopify will be up and running in as little as five days.
Full custom package
All of plus
Product encoding (200)
Full customization
2 Paid plugin setup
6 months support
Shipping and payment integration
Our Custom Shopify package is intended for bigger-sized companies, with multiple product lines. Custom themes and functionalities are developed for the sole utilization of the storefront. The custom e-commerce site will be ready in 30 days or more, depending on the design approval process and product encoding completion.
Why Shopify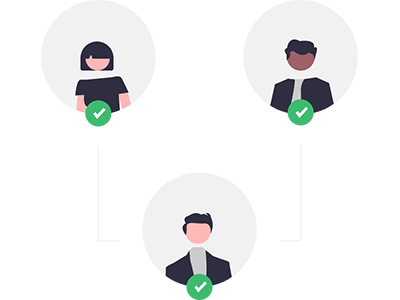 Shopify is designed for everybody
The platform transcends beyond needs—​everyone can use it whether they are a first-time online merchant or an experienced entrepreneur juggling multiple stores on various platforms. It can accommodate sellers regardless of products and services. Yes, services, because Shopify can be also to sell your services to the public using the same tools one would use for products.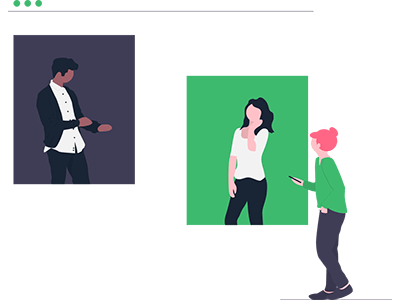 Shopify is highly capable
Most importantly, it is capable of handling large inventories while also scaling to add more features and functionality. Store owners can focus on selling on the shop since there are built-in tools to make store and inventory management easier. For instance, you can integrate social media platforms if you want additional sales channels. Shopify supports growth, evolving with you towards achieving success.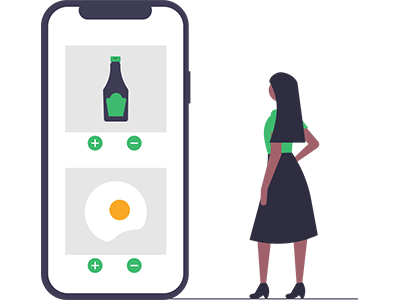 Shopify is mobile-ready
In a world of mobile-first consumers, an e-commerce platform that is highly accessible wherever they may be is always the top priority. Shopify lets you have an aesthetically pleasing and fully functional mobile store. It is because Shopify is a responsive platform that allows creating seamless customer experiences regardless of the utilized screen. Mobile optimized experiences can be one of the biggest factors in your online success because consumers can carry out transactions easily on the platform.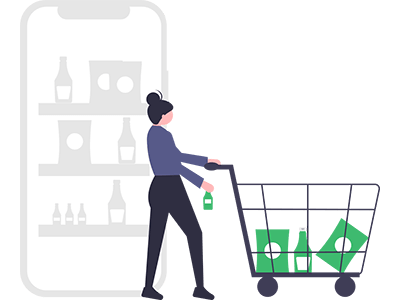 Shopify has a mobile app for owners
Now just your target consumers, but also the owners whereby Shopify has a dedicated mobile app for them. The nifty tool allows store owners to manage the online operation from wherever they are, communicating with customers, fulfilling orders, loading products, changing prices, and more. All these can be performed straight from the dashboard.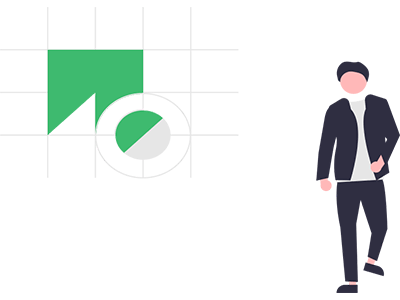 Shopify supports branding
Shopify has themes that can be customized to suit your branding needs. At present, there are more than a hundred themes to choose from. Of course, if you have a bespoke theme in mind, there are third-party experts like Optimind that offer design services. Through this, your store will stand out from the competition design-wise. Our team specializes in designs that convert.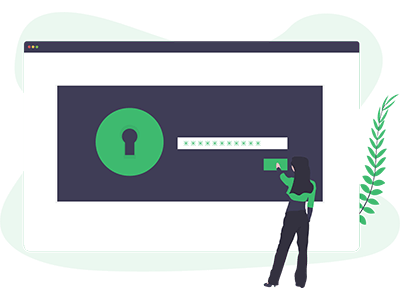 Shopify is safe & secure
Shopify understands that stores collect personal information. The safety and security of the users—​store owners and consumers—​are a top priority. As such, Shopify complies with Level 1 PCI DSS certification. It means that all data, including customer information, is 100% secure.
We deliver the expected results.
An established business with more than 18 years of experience, our team builds the Shopify store within the desired budget and timeline. Milestone by milestone, we can make your planned go-to online selling strategy a success.
We create a corporate identity.
Our main target is organic growth in terms of store traffic, leads, and conversions. We align the process with your business objectives of creating brand awareness wherein the store is seen as a value-adding factor.
We track store performance.
When it comes to business growth, we will provide an updated Shopify analytics report to keep you updated on how the store is doing. We provide data-backed actionable recommendations to improve the store's performance.
Request a Quotation
Tell us about your Project