It's another year to learn new things from the year that was. So many aspects are considered, especially if you are running a business and are looking into keeping up with the trends. In this post, I will share with you some insights marketers should consider this year, particularly on mobile app marketing, citing data trends and takeaways from Localytics E-book called "The 2015 App Marketing Guide".
No one can deny that mobile apps have become the primary way people consume information these days. Most of the time spent in mobile apps now far outweighs mobile web usage, which means that consumers have found new ways to interact with your business. People are directly glued to their gadgets, which means they can access information while on the go, even having access to other mediums like the web and television.
However, many mobile apps still falter, and that competition is still continuously growing, and app users' attention span shrinks. For example, the number of apps in the Apple App store, having 1.2 million, reached in July 2014. Google Play reaches 1.3 million, too, according to statista.com. As a result, encouraging app engagement in the first few days can be difficult, and sometimes, traditional web tactics don't apply.
Here are a few questions you might want to consider as guides as you venture out mobile apps for your business this year:
What does that state of the mobile app show us?
What does success look like, and how can brands win over mobile consumers?
What do you need to do to prepare your app for an optimal and profitable?
Mobile app engagement landscape
Historically, the metric most marketers have used to judge the popularity of an app is the number of downloads from the App Store or Google Play Store it gets. Unfortunately, tracking downloads is outdated and inaccurate to measure success. Below are some more insights about how to maximize the trend on mobile app marketing: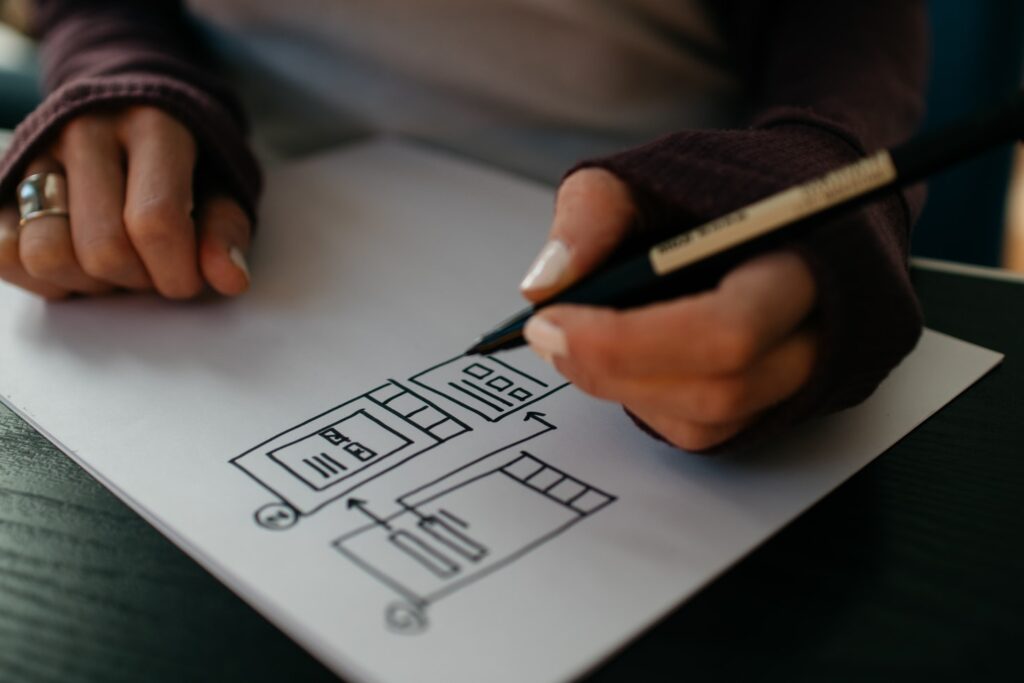 User retention, interactions and making users engage on their terms after the app download is the real deal.
Looking back on the year, 2014 was a banner year for app engagement. It has also been discovered that larger screen sizes offer additional opportunities, and the time spent in apps improved across the board.
2014 has proven that the definition of success for mobile apps lies in their ability to create an engaging, dynamic experience that prioritized ongoing value.
Mobile app marketing trends to consider
Mobile app marketing trend #1: Overall time in app is increasing 
More frequent app launches drive a greater time in app. 
According to Localytics' 2015 App Marketing Guide E-book, the 21% has increased in the amount of time people spend in apps over last year. In addition, app launches have increased from 9.4 times a month to 11,5, while the length of individual app sessions has been relatively constant over the year at 5.7 minutes.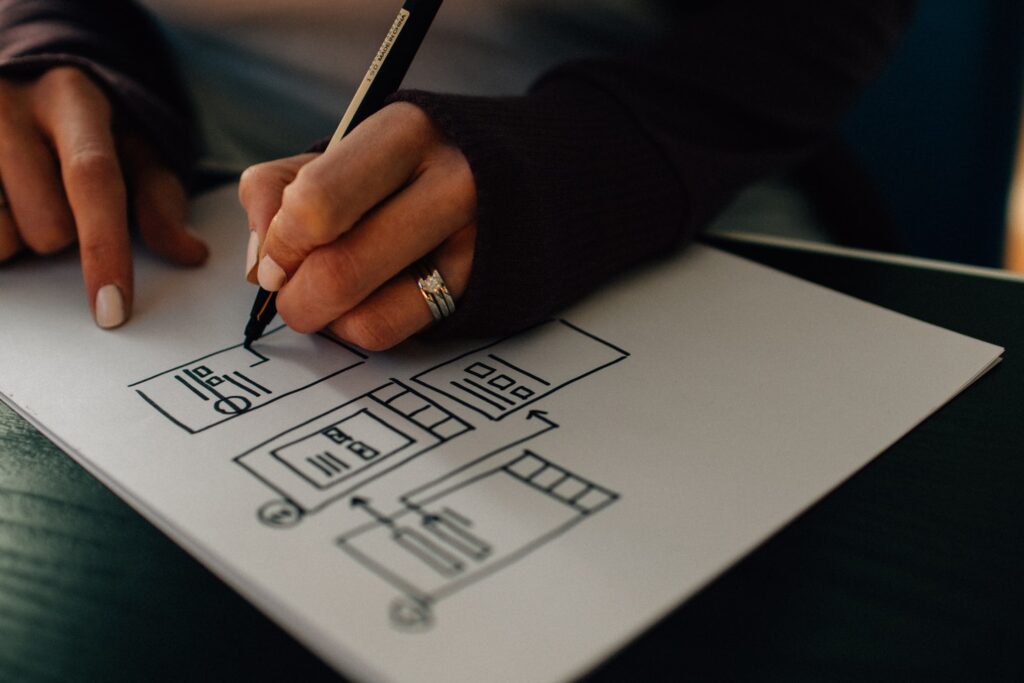 Music apps show greatest improvement
With music being such a commercial tool in the Internet field, such app categories have shown a greater increase than others. With a 79% increase in time spent, it resulted in an increase of 64 minutes per month compared to last year. The time spent in music apps has drastically increased as more people shift from iTunes to music apps such as iHeartRadio and Soundcloud.
It shows that these apps offer greater flexibility around music playlists, genres, and radio features. And having these music apps, most of them, incorporate a social component, allowing people to share their favorites playlists to their social media accounts. These reasons could explain why Music has seen such a strong time in app increase over the past year.
The second to the highest increased in time in the app is the Health and Fitness category, which has shown 15% for an average of more than 22 minutes per month spent with these apps than last year.
Lately, health features are becoming standard among many smartphones as that of the iPhone 6 and iPhone 6+, having the new Health app and Samsung Galaxy S5 releasing similar features with the Apple health app counterpart, monitoring heart rates and making it a fitness tracker.
Social networking dominates app launches
Social networking apps show the highest number of app launches the slowest session length yet. It means people are opening the app more frequently than others but aren't staying there for long. News, Music, and Sports app also exhibit the same increase in the number of app launches, likely due to the real-time aspect of such apps.
Session length is the highest in the Music category. Music apps such as Spotify are commonly used during commutes and downtimes, so it is no surprise that it has the highest app session length, helping drive increased time in the app from last year.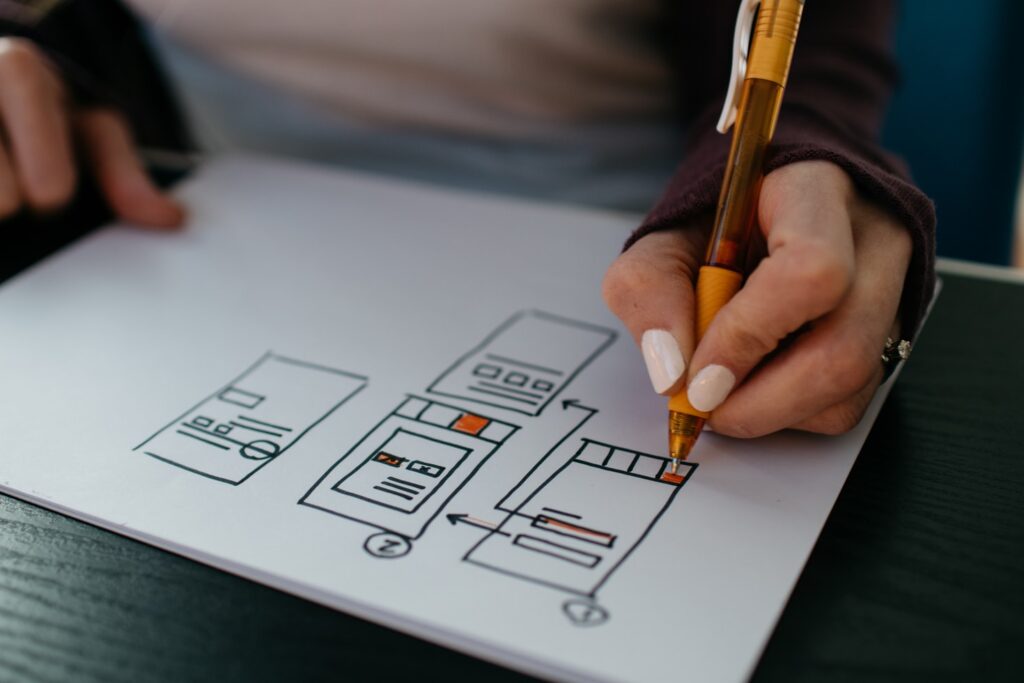 Mobile app marketing trend # 2: Time in app is higher in large screen devices
In 2014 there was an average of 68% increase in time in app on phones with at least a 5-inch screen. In some cases, the increase is as high as 142%.
Large screens make most of the productivity, which is why gaming apps demonstrate one of the largest increases in time in an app based on screen size, requiring quicker finger movements, making it easier to do on them.
There is an inclination towards large screen devices for video streaming or reading, which is understandable, making most of the other categories such as Photography, Sport, News, and Books. Music, however, is much more surprising. It may be because more music apps involve a social networking component for sharing playlists, commenting, and liking.  
Mobile app marketing trend # 3: Higher mobile app opens, longer time spent in tablet apps 
People are always on-the-go nowadays. Smartphones and tablets are fundamentally used in different ways. For most people, their smartphone is always on them, while their tablet usually stays at home.
With this access to smartphones throughout the day, this naturally lends itself to more app launches. In 2014, an average of 36% of iPhone apps launched more than iPads.
The average session length for an iPhone is 5.2 minutes, over a minute shorter than their iPad counterparts at 6.4 minutes, having a difference of 23%.
Essentially, the larger the screen size, the more likely users will spend more time in apps.

Looking back on 2014, app engagement is on the rise, and users are looking for more mobile interactions, which will ring true.
However, a question about its effect on retention rates is still there. With this, how do you acquire the users you know will be most engaged?
Plus, what kind of marketing should you run to improve engagement and keep users coming back again and again?
In the discussion below, we are going to dig into the data details by examining 2014 trends in user acquisition, retention and marketing tactics to determine exactly how one can prep up for a phenomenal 2015.
Acquisition – Gaining Users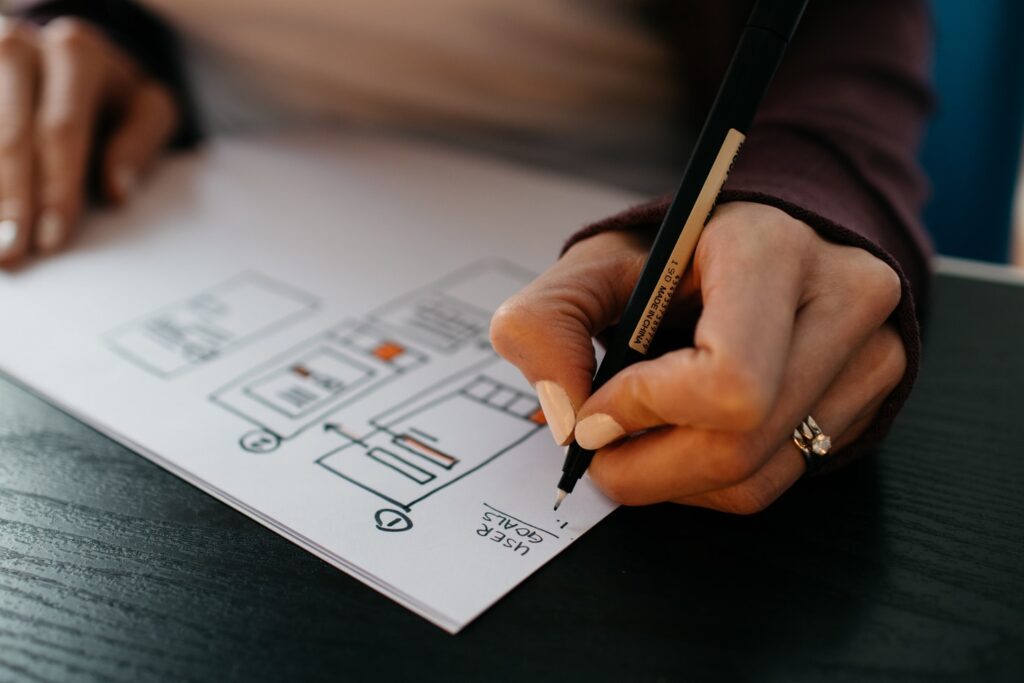 Mobile app marketing trend # 4: Paid and organic users perform the same in-app 
Your apps will be discovered by users in a variety of different ways, of which, as to everyone's knowledge, will be at the App Store, a tactic that has been addressed with the dawning of App Store Optimization.
However, there was a shift to targeted ads by savvy marketers to drum up awareness and drive new users to their apps. As a result, users who discover an app thru an Ad Network are more likely to come back a couple of times than organic users.
Once in-app, the ad acquired users equaled organic users in terms of engagement. The quality of the ad matters, such as the creative can convince the user of the benefit of the app, giving them a couple of chances.
Paid-to-acquire users have just as much potential as organic users, but the former has been trending this year.
Retention – Keeping Users
Mobile app marketing trend # 5: App retention is increasing
With the rising number of apps being uploaded on app stores, only around 20% of apps were only used once, proving that not all downloads are active and that not everyone can turn into active users. Also, mobile marketing efforts should focus on improving user engagement and retention instead of having pure acquisition. Why? Because there will always be a possibility that acquiring such apps won't always be equal to the time users will be engaging in it.
That 20% of app usage is better than the past years, improving from 22% in 2013, good news for app marketers. However, the percentage of apps used only once has steadily decreased by 6% during the last four years.
During the same period, the percentage of apps used 11 or more times increased 13%, climbing to 39% in 2014. A very huge improvement when it comes to long-term retention.
Mobile app marketing trend # 6: Apps abandonment risk is still high
Users with longer first app sessions are fasted to return
Users who had the longest first app session length also returned to an app within 1 to 12 hours across almost every category, followed closely by users who returned within the first full day.
A long first session length to test the app and another session sometime within the next day makes up almost half of all returning users and will likely reflect a common behavior from the latter group of users.
Users who had shorter first session lengths unsurprisingly also took days to return to a newly downloaded app.
Marketers face the challenge of the "app churn risk window"
In 2014, there was a 60% chance users who did not come to your app within seven days never returned. Median user returns within just under 6 hours of his first app usage in a global iOS examining app usage.
There is a 40% chance that their first session will also be their last if a user doesn't launch an app for a second time within one day from their first use.
When the interval between the first and second session approaches seven days, there is a 60% chance that a user will never return, increasing the so-called "Churn Risk Window." The longer a user waits to open an app a second time, the greater the chance they won't return.
Social and entertainment users are quickest to never return
In apps such as social and entertainment, if a user doesn't return to the app within 12 hours, there is a 50% chance he will open it again. This is something marketers must react to even more quickly to re-engage users before they're lost.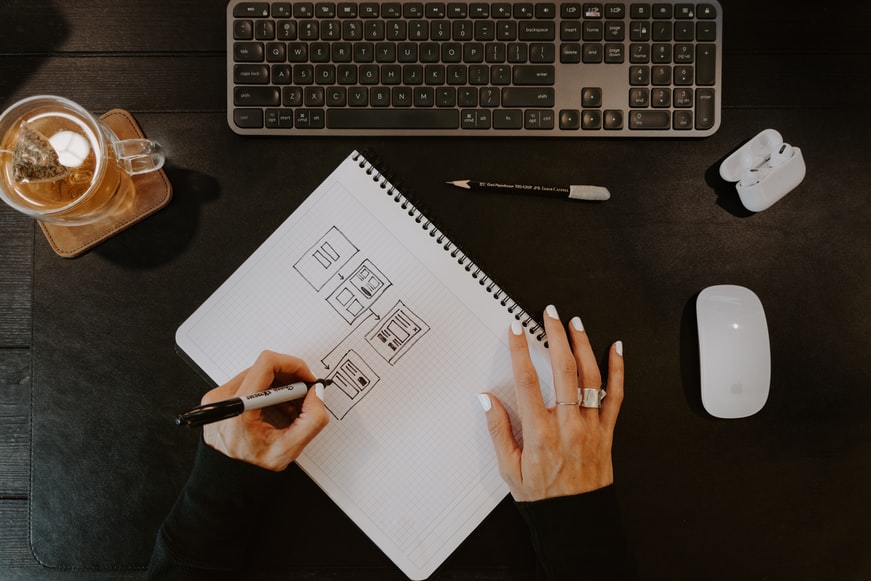 News apps, on the other hand, have some of the longest intervals between their first and second app launches: the median churn risk window for this category is almost 24 hours.
For a News app user, there is still a 59% chance he will return later even if he doesn't relaunch the app for up to seven days after his first use. This may reflect news cycles that are sometimes multiple days between significant events.
Sports and games apps have the highest abandonment rate
Many smartphone owners are into sports and games, so many apps are very much available on app stores such as the Apple App Store and Google Play. However, apps under these categories have a 23% and 22% abandonment rate, respectively. This is likely because of the variety of availability and inherent competition among these kinds of apps. First impressions are what these categories depend heavily on to engage users or risk losing them to competitors.
On the other hand, the widespread use of social media and utility apps (e.g., weather) has been quite consistent, making them less used once. In addition, these apps rely more on outside content consistently updated by people's activities or the temperature outside, making this dynamic nature a reason to bring users back quickly and often.
Because of its tremendous influence and addictiveness of social networks, Social Networking apps bring in repeat users. On the other hand, utility apps, which are not that engaging, need to perform essential functions, such as telling the weather.
Engagement & Marketing – Interacting with Users
Mobile app marketing trend # 7: User-enabled push leads to higher app engagement
App engagement is higher amongst push-enabled users
According to Localytics' survey results, push messaging is more practical for app engagement than the usual misconception of push notifications being intrusive and annoying leading to less retention or boosting time in-app.
Moreover, they have found out that 52% of people enable push notifications on their mobile phones. Push-enabled users average 88% more app launches than those who disable push. This number is slightly higher for Android, having a platform breakdown at 59% and 46% for iOS.
There is a discrepancy available because Android push notifications are on by default. In contrast, iOS asks its users during their first session if they would like to enable push notifications.
There is a 278% lift in engagement when comparing users who enable push, versus apps like Health and Fitness, for example, which only has a 34% bump, according to how eCommerce sees it. This might be because most eCommerce users are looking for mobile-specific offers and discounts and are more likely to see push messages as deal indicators.
User retention is 2-3x higher for push-enabled users
App marketers are finding ways to minimize the churn rate, which can be saved by push messaging.
The retention rate is significantly higher for push-enabled users than for those who disable push notifications. Moreover, the difference in retention is staggering even just one month after the app is first downloaded. For example, on average, 62% of users will return to the app the following month if they are being engaged with push messaging, whereas only 32% of users will return if not prompted with push.
There happens to be a widened gap further down the road. Four months after their first session, over 1/3 of push-enabled users are still engaging with the app, compared to only 14% of non-push users.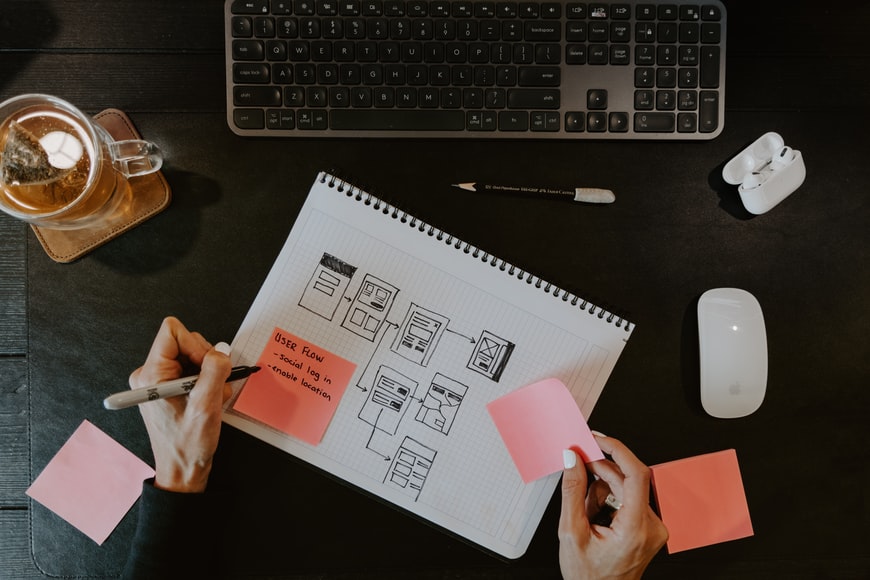 Push enabled users have a lower app abandonment rate
A tip to remember: 20% of apps are used once and never used again. There will still be abandonment when push messaging is enabled in an app, yet the number decreases to almost 11%. Meaning 11% of apps with push-enabled users are only used once, compared to the 20% average. Users with push-enabled also spend more time in an app, with over 50% of users returning to the app at least 11 times.
Apple recognizes the power of push, which is evident in its iOS 8 features, allowing interactive notifications that will enable users to continue to interact with their apps—through push messages like their Messaging app, for example—even when not actually inside an app.
Push messaging popularity varies by industry
Just as not all pushes are created equal, neither are all categories. There are specific industries that have higher click rates than others, depending on the content and timeliness of the message. For example, apps like Travel and Lifestyle are more likely to be interacted with than messages with a more complicated call to action.
Mobile app marketing trend # 8: Targeted push messages have higher conversions
Segmented push messages are more successful at converting a click
Compared to those who blast messages to all users, push notifications segmented by marketers see significant improvement in engagement. As per data gathered by Localytics, broadcast push messages are only opened by 3% of users.
On the other hand, this rate is increased to 7% by user behavior and preferences if the push message is segmented by user behavior and preferences. This means that segmented push messages have over twice the open rate as push messages blasted to everyone.
A push message does not always guarantee that the user will complete the action you set out for them to do, but it can undoubtedly bring a user back into the app –generic or targeted.
There was a 3x improvement in push messages informed by app user analytics and a conversion rate of 54% from segmented push compared to only 15% for broadcast messages.
Push messages sent during the week and in the afternoon perform best.
Still talking about push messaging, you might be wondering how often this happens. During the week, the click rate average is 5.8% making it consistent but drops on the weekend by about 3.5%. Fridays especially see the highest click rate of over 6%.
Why is that?
According to Localytics' data, most apps send their push messages in the evening, likely thinking that people, at this time, are at home from work and are willing to engage in spending more time in-app.
However, this happens to be a misconception. Push messages have the greatest click rate at 6.7% in the afternoon, most likely from 12 PM-5 PM. The click rate in the morning is only 5.3% and only 4.6% at night. The results are pretty shocking if you are going to think about it.
Short push messages almost triple click rate
By a large margin, shorter messages have a higher click rate. Ten word-notifications often have double average click rates compared to 11 and more words. Moreover, there is a variation in the number of terms of the push message being received in its appearance, depending on the actual smartphone's lock screen.
Certain smartphones have smaller screens, which results in fewer words appearing on the lock screen. Because of this, shorter messages are generally more effective since the entire message can be read on the screen. This also proves to be more effective when it comes to punctuation.
There is a 6% click rate of push messages that deliver a statement, compared to push notifications that ask questions (3.1% click rate), showing a double performance against the latter. This indicates that most users are looking for clear and definitive content rather than answering questions.
With all these statistics provided from Localytics' report about app marketing, let it be a reason for app developers to improve more in creating mobile apps for users and for marketers to develop more effective ways in making the experience more fulfilling and valuable for mobile users.