Community Management
Part of successful online marketing is managing a community based on your company's web needs. We provide community management, utilizing online marketing strategies to help build word-of-mouth from your brand, as well as increase interaction with your customers.
We believe that an active online community helps your consumers be made more aware of what your brand has to offer. We also want to keep communication open between you and your customers, using Facebook and Twitter as avenues to accommodate their queries, concerns, and feedback. We would also love to grow your community so that your consumers would interact with other customers as well. This way, we can ensure that you have a growing and active online community.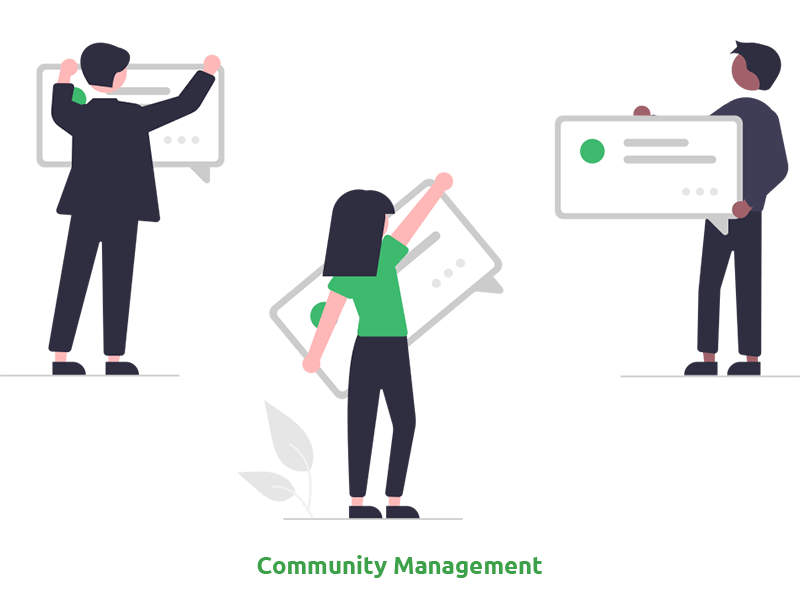 Our community management endeavors include the following:
Posting regular updates to engage your online community
Share promotional updates specifically target to your customers from different areas
Write, manage, and disseminate content from your company's website
Monitor and moderate conversations
Analyze Facebook page interactions (likes, shares, and comments) and Twitter interactions (follows, retweets, and @ messages) to know which content is most effective for users.
Online Support
We provide 24/7 online support for all our clients on their web pages and social networks. We make sure to meet your needs in the most efficient and timely way. Our online support specialists are quick-thinking, resourceful, and well-versed in their fields of knowledge. Now, your needs for online support are an email or chat message away!