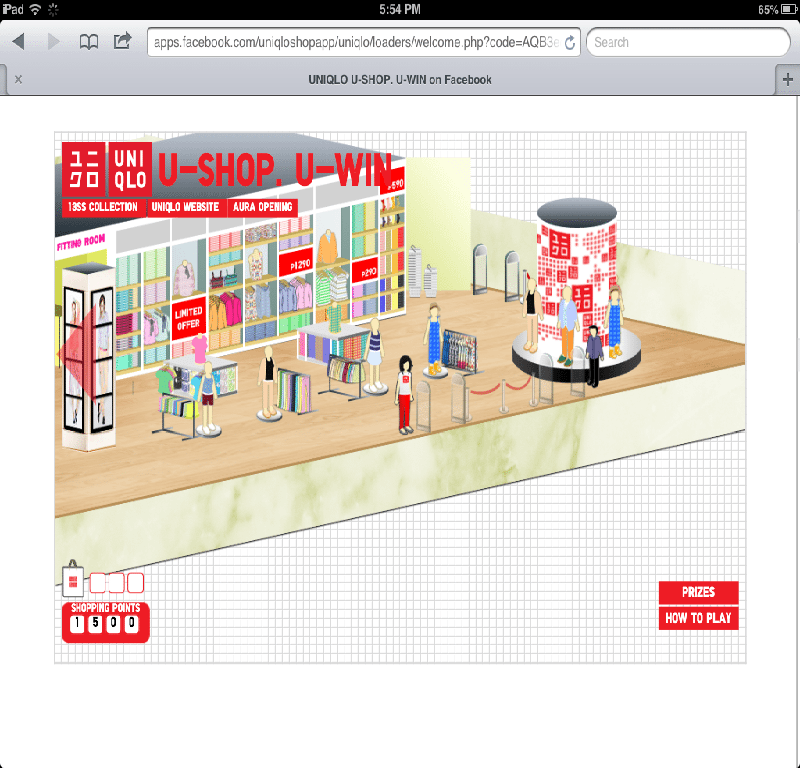 Optimind just launched Uniqlo's virtual shopping facebook application – Uniqlo U-Shop. U-Win. You may try out the live app at www.ushopuwin.net using your desktop, tablets or mobile phone.
Here's the desktop preview:
iOS and Android devices may also be able to access the app through an HTML version: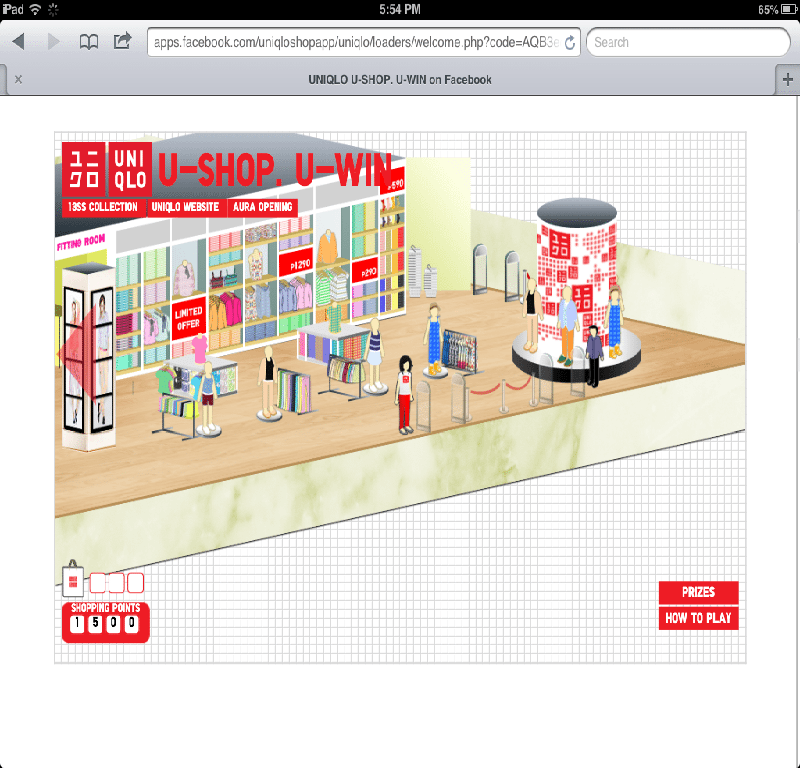 For more information about our facebook application development services, click here.