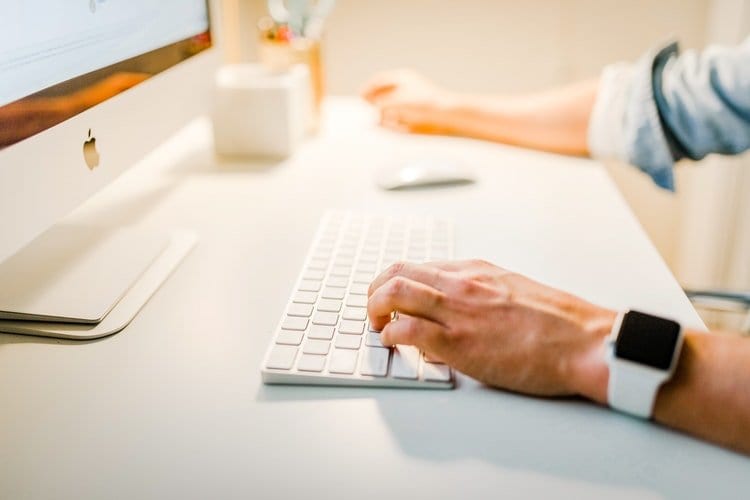 Before we proceed to discuss the current (and perhaps, the future) digital marketing trends in the Philippines, it would be best to understand the local digital landscape first. So, there will be two parts of this discussion namely the current state of digital marketing in the country and the current digital marketing trends.
The current state of digital marketing in the Philippines
The Philippines is considered one of the fastest-growing economies in Asia and one of the most promising digital markets in Southeast Asia, according to Will Greene, the author of 'Perfect Digital Storm.' This means that the Philippines will be a significant player in the digital marketing ecosystem in Asia and worldwide.
From 2008 to 2012, the country witnessed a 500% growth in Internet penetration. Such growth is the largest among all countries in the region. Within the same period and the following years, device ownership and online service usage grew dramatically also.
Other factors that contribute to the growing importance of the country in the Asian digital landscape are young demographics, digital interest, and social usage.
Young demographics
The Philippines is a young nation with more than 50% of the household population younger than 23 years old. In fact, the country is one of the youngest nations in the region.
Also, the young population is highly brand-oriented with a 31.81 online brand engagement index. Digitally, this means the marketing initiatives geared toward the young market may drive customer lifetime value and strong.
Digital interest
In the 4th quarter (Q4) of 2013, there are approximately 36,240,000 Internet users. According to Google's Southeast Asia Managing Director, Julian Persaud, Internet usage may even grow up to 66 million by 2016 wherein about 55% of Filipinos are digital citizens by that time.
The most common users are 15 to 19 years old and 20 to 29 years old. About 65% of the first age group uses the Internet, and 74% access the Internet through different devices. Approximately 48% of the second age group uses the Internet.
Email is the #1 activity of 90% of the local users
About 83% of the users send private messages through social media
Approximately 81% of the users update or post messages regularly
Roughly 79% of the users read the news
Around 78% of the users utilize instant messaging services for chatting
The average user spends 21.5 hours online every week. About 45% of the users go online at least once weekly. On a monthly basis, the local users are spending 79.5 minutes on retail sites per user. So, the average usage per user is 17.4 minutes.
Further, the average smartphone user spends about 171 minutes daily on using own device. The time spent is divided into communication (77 minutes), apps (66 minutes), entertainment (70 minutes), and others (36 minutes).
This reflects the strong growth in the mobile ownership and usage category. In fact, feature phone penetration and smartphone penetration are at 85% and 15%, respectively (as of Q3 2013). Penetration refers to the ratio of subscriptions to the total population.
Social usage
Social media usage rates in the country are one of the highest worldwide, despite the slow and low Internet connection penetration and inconsistent Internet service quality. The Filipinos are regarded as the most engaged markets when it comes to Facebook usage and mobile advertising.
About 96% of the users use social media
Social media usage accounts to 42% of the total screen time
About 95% of the users own a Facebook account, 54% of which are active users
Around 80% of the users own a Google+ account, 30% of which are active users
Approximately 68% of the users own a Twitter account, 29% of which are active users
About 41% of the users own a LinkedIn account, 12% of which are active users
Roughly 37% of the users own an Instagram account, 12% of which are active users
Nearly 25% of the users own a Pinterest account, 8% of which are active users
Now, let's proceed to the current digital marketing trends that every online marketer needs to know and act upon.
1) Rise of visual contents
The Filipino people are fond of visuals ("selfie" included), one reason Instagram and Pinterest are so popular nowadays. Digital marketers thereby need to take image-based contents seriously. In fact, infographics have a tendency to become viral than text-based content.
2) Amplification of branded content marketing
A unique trend among these Filipino users is the interest in e-books among online retail categories at 39% (as of Q2 2013). For the Filipinos, high-quality contents will remain to be King. However, contents need to be relevant, and by relevant, we mean relevant to a particular brand, product, or service. Digital marketing initiatives must thereby lenient to custom contents.
3) Deepening of social integration
The Filipinos are inherently 'social' based on the stats above. Viral, trending, and social proofs are three of the most important elements in local digital marketing that online marketers need to adapt. For one, contents must be easily shared through easy-to-find social media widgets.
4) Intensification of relevance marketing
We, Filipinos, pick up "new" things quickly without realizing that it is actually their relevance that we quickly adapt to the changes. For digital marketers, the goal is becoming relevant in the sense that the brand, product or service is at the center of discussions. Digital marketing plans must continue to emphasize the value and not the price. Building customer relationships that last is also a must.
5) Increase in location-based marketing
The Filipino users take their devices with them (especially their mobile phones) wherever we are. Digital marketers are utilizing the situation to their maximum advantages to connect with the prospects more intuitively. For instance, the businesses can send multimedia contents containing solutions relevant to the needs of the prospects on the basis of the user's current geographic locations.
6) Leveraging of mobile marketing
Filipinos regard mobile devices as a substitute for bulky desktops and laptops. Mobile usage thereby affects the everyday lives of the Filipinos including their purchasing decisions. Digital marketing enthusiasts thereby must continuously tap into a multi-channel approach in their marketing portfolio.
7) Increase usage of paid advertising
According to Nielsen, most Filipinos do not find online ads as an interruption. In fact, the majority of us can allow the systems to track their usage pattern in exchange for showing them relevant advertisements. Thus, digital marketing efforts will continue to be a significant driving force locally.
8) Improvement of conversion optimization
Paradoxically, some Filipinos are impulsive buyers while some will not buy unless they are 100% sure of the purchase. We usually rely on social media channels to determine whether something is a good buy or not. As part of digital marketing initiatives, converting traffic into a qualified business lead and then a paying customer is critical. Conversion optimization will be significant in the coming months and years.
9) Diversification of social media
The Filipinos are no longer tied up to using Facebook and Twitter alone. Nowadays, we are also into Instagram and Pinterest among others. Digital companies must capitalize on these channels in reaching more targeted consumers.
10) Integration of multi-channel strategies
One in every 8 Filipino buyers has a tendency to become a loyal customer. However, the Internet is an ever-competitive marketplace that requires creative thinking. A multi-channel approach, nonetheless, can make a digital marketing campaign a success.
11) Development of live engagement
Some Filipinos are connected for at least three hours doing random things online. Filipinos demand fast and easy interactions especially for information, product, and service queries. Switching to other sites is easy once we aren't supplied with the information we need. Digital marketing is also about real-time engagements including live chats and virtual events to connect more deeply with the target consumers.
12) Maximization of search ownership
Filipinos are fond of good reads. We would know if contents look and feel "forced" which is common among keyword-rich contents. Nonetheless, digital marketers make it a point to make content as natural as possible. On the other end, we often look for good reads online using specific and familiar search terms. Digital marketing nowadays is about 'search term' or 'keyword' ownership.
13) Proliferation of creative digital execution
There are millions of local and international brands that compete for the Filipino audience's attention. Various digital platforms appeal to various demographics. Thus, for digital marketing to be a success, the right platform to go with the brand and its intended audience should be carefully considered. Nonetheless, digital marketing is not about adopting new platforms quickly. Instead, digital marketing is about exhausting the creative to retain the brand message while using any appropriate platform for the brand.
14) Acquisition of creative teams
Another original Filipino paradox is that we love hard work yet we cannot tolerate long and painful tasks (more often than not). Digital marketing team acquisition is the next best thing to do. Then, instilling great synergy will be the only problem, but since we Filipinos adapt naturally, this won't necessarily be a problem.
15) Outsourcing of non-core tasks
Then again, Filipinos are resourceful people. We always have solutions to a minute problem. That's how effective we are. If we cannot acquire a digital team, we can always outsource non-core operations Outsourcing is no longer just about customer support, but all things digital including SEO, copywriting, and editing. These are unfamiliar tasks that should be performed by digital marketing experts.
Evidently, there is an urgency for digital marketers to tap into the digital IQ of the Filipinos in general. The previous year proved to be interesting for digital marketing in the Philippines, and 2014 is equally interesting with a number of new trends continuously emerging. It is up to you how you will capitalize and maximize these trends to your advantage.