Optimind redesigns Ayala Land Open Space website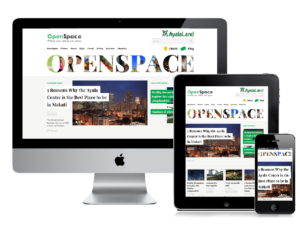 Openspace.com.ph is a website that aims to crowdsource development ideas for Ayala Land. Pressed with a tight deadline, Ayala Land Inc. tapped Optimind to redesign and relaunch the new Openspace website.
Clean Magazine Style Layout
From a previous standard blog layout that Openspace had, Optimind redesigned the portal to be more visually appealing. Using a magazine-style layout, we have improved readability and engagement with the site.
Responsive Web Design
Considering an increasing no. of mobile users, Optimind made the layout responsive so that it automatically resizes and fits different screen sizes including mobile phones and tablets.
Social Signals
To increase traffic to the site, Optimind has installed social sharing buttons as well as a Twitter feed within the site that displays tweets with the '#openspace' and '#ibuild' hashtags.
visit the site at www.openspace.com.ph
Ayala Land Openspace website was developed using WordPress. To know more about our web design services, click here.