Below is Nielsen's statistics report of tablet and smartphone users activities while watching TV. Based from these statistics, we can already conclude some opportunities from the top 3:
Looked up information in General (76% tablet, 63% smart phone)

In looking for information, most people will use Search, make sure that your website ranks for your most relevant keywords either in organic search (SEO) or paid search (PPC). Perform an SEO Audit to make sure that your website is search engine friendly.

Surfed the Web (68% tablet, 55% smart phone)

Make sure you have a responsive website or at least a mobile version of your site if its not possible to turn your current website to use a responsive layout quickly. If you're on WordPress, you may try Duda mobile website builder to quickly create a mobile version.

Visited a social networking site (53% tablet,  52% smart phone)

Never miss that connection with your customers on social networks. Make sure that you constantly update your fan page with information that your fans will find interesting. If you have the budget, have a native mobile application developed and advertise it on social network sites. Being one of the apps in your customer's phone takes you a step closer. Visit our mobile application development page to find out some mobile app ideas.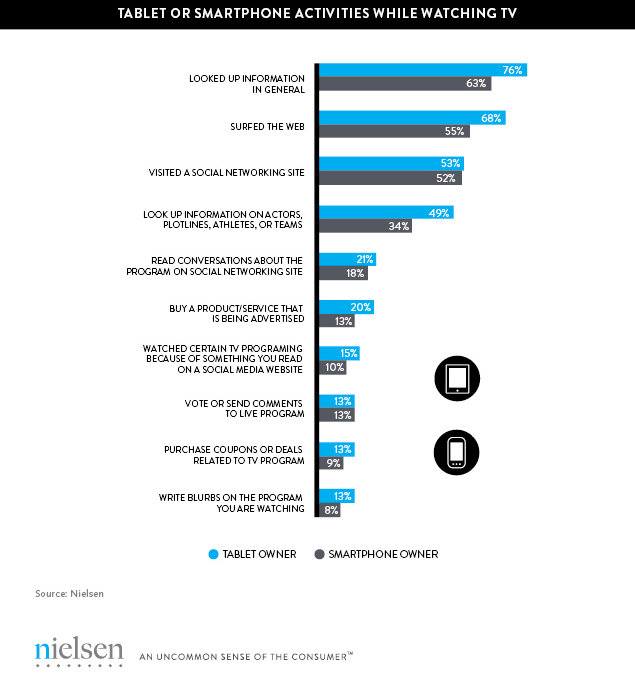 Optimind offers mobile application development, search engine optimization(SEO), responsive web design and social media marketing.