Before we discuss the current (and perhaps, the future) digital marketing trends in the Philippines, it would be best first to understand the local digital landscape. There will be two parts of this discussion, namely the current state of digital marketing in the country and the current digital marketing trends.
Importance of following digital marketing trends
While some are passing and others are ongoing, only when we look back to the previous digital marketing trends that we realize how drastic the changes are.
Another important lesson to learn from this is that if we want to continue getting the desired results, we need to look ahead. There is no such thing as living in the past in digital marketing.
What people need is to gauge the future direction of digital marketing and work alongside it. That's regardless of how disruptive the digital world and the trends may get.
It all boils down to human engagement, although there are other worth-noting benefits of keeping abreast with the latest trends as follows.
Cost-effectiveness of the process whether the business is a startup or already established.
Builds a way to connect with the customers while also establishing brand trust and loyalty.
Retains and supports a good brand reputation.
Allows getting ahead of the competition.
Boosts conversions and, thus, profitability and returns on investment (ROI).
Allows exact tracking of digital efforts across channels and efforts
How do you keep up with digital marketing trends?
Keeping up with digital marketing trends is easy. There are several means to do so.
Interestingly, how you can keep yourself informed of these trends is through the ongoing trends that you will learn more about below. These are:
Google search
Google alerts
Newsletters
Blogs and tech news sites
Networks inside and outside the industry
Seminars and conferences
Competitors
You'd want to maintain an efficient digital marketing strategy by learning what trends are working now and what will work in the future.
The current state of digital marketing in the Philippines
According to Will Greene, the author of 'Perfect Digital Storm,' the Philippines is considered one of the fastest-growing economies in Asia and one of the most promising digital markets in Southeast Asia. This means that the Philippines will be a significant player in the digital marketing ecosystem in Asia and worldwide.
Since 2008, the country has witnessed a 500% growth in Internet penetration. Such growth is the largest among all countries in the region. Within the same period and the following years, device ownership and online service usage grew dramatically also.
Other factors that contribute to the country's growing importance in the Asian digital landscape are young demographics, digital interest, and social usage.
Young demographics
The Philippines is a young nation with more than 50% of the household population younger than 23. In fact, the country is one of the youngest nations in the region.
Also, the young population is highly brand-oriented, with a 31.81 online brand engagement index. Digitally, this means the marketing initiatives geared toward the young market may drive customer lifetime value and strong.
Digital interest
As of January 2021, there were 73.91 million Internet users in the Philippines. That's a dramatic increase since 2013, with only 36,240,000 Internet users. According to Google's Southeast Asia Managing Director, Julian Persaud, Internet usage may even grow up to 66 million by 2016. Indeed, about 55% of Filipinos have become digital citizens.
Based on the We Are Social 2021 – Philippines report, the Filipinos remain to be the most active Internet users. Consider the figures below.
On average, Filipinos spend 10 hours and 56 minutes online on any device
Internet use among Filipino adults is the highest in Metro Manila
About 98.5% of the Filipinos aged 16 to 64 years old owns a smartphone
There were 152.4 million mobile connections, excluding the Internet of Things (IoT)
The majority of the users access the Internet through mobile devices at 86.4% web traffic share
According to Think with Google, the Philippines' Internet use is driven by largely young and mobile-first users. This is especially true in digital activities on mobile. About 65% of Filipinos use their smartphones for 1) shopping online, 2) watching videos, 3) connecting on social media, and more.
In terms of monthly active users, the mobile apps ranking are:
Facebook
Messenger
Lazada
Instagram
Shopee
ShareIt
Viber
Spotify
Netflix
Gcash
E-commerce adoption grew exponentially, reaching 80.2% of all Internet users. The majority of the users of these platforms are 16 to 64 years old. Food and personal care are the two most primary consumer segments. It was believed to be driven by the coronavirus pandemic.
Social apps and other apps usage
Social media usage rates in the country are highest worldwide, despite the slow and low Internet connection penetration and inconsistent Internet service quality. The Filipinos are regarded as the most engaged markets when it comes to Facebook usage and mobile advertising.
The five leading apps are Facebook, YouTube, Instagram, Snapchat, Twitter, and Viber.
There were 89 million social media users in the Philippines, or about 80.7% of the total population
Filipinos spend 4 hours and 15 minutes on social media daily, 22 minutes higher on social average
Chat apps like Messenger and social networking apps are the two leading mobile apps with 98% and 98.2%, respectively
About 69.8% of the Filipinos use their mobile devices to make video calls or use services such as Facetime
Other activities are using or scanning QR codes (46.8%), watching content on a TV by casting from a mobile phone (40.2%) and using mobile payment services (29.9%)
Core digital marketing trends
Now, let's proceed to the digital marketing trends that every online marketer needs to know and act upon. Notably, these trends will never go out of style.
1) Rise of visual contents
The Filipino people are fond of visuals ("selfie" included), one reason Instagram and Pinterest are so popular nowadays. Digital marketers thereby need to take image-based content seriously. In fact, infographics tend to become viral than text-based content.
2) Amplification of branded content marketing
A unique trend among these Filipino users is the interest in e-books among online retail categories at 39% (as of Q2 2013). For the Filipinos, high-quality content will remain to be King. However, contents need to be relevant, and by relevant, we mean relevant to a particular brand, product, or service. Digital marketing initiatives must be thereby lenient to custom content.
3) Deepening of social integration
The Filipinos are inherently 'social' based on the stats above. Viral, trending and social proofs are three of the most important local digital marketing elements that online marketers need to adapt. For one, contents must be easily shared through easy-to-find social media widgets.
4) Intensification of relevance marketing
We, Filipinos, pick up "new" things quickly without realizing that it is actually their relevance that we quickly adapt to the changes. For digital marketers, the goal is becoming relevant because the brand, product, or service is at the center of discussions. Digital marketing plans must continue to emphasize the value and not the price. Building customer relationships that last is also a must.
5) Increase in location-based marketing
The Filipino users take their devices with them (especially their mobile phones) wherever they are. Digital marketers are utilizing the situation to their maximum advantage to connect with the prospects more intuitively. For instance, the businesses can send multimedia content containing solutions relevant to the prospects' needs based on the user's current geographic locations.
6) Leveraging of mobile marketing
Filipinos regard mobile devices as a substitute for bulky desktops and laptops. Mobile usage thereby affects the everyday lives of the Filipinos, including their purchasing decisions. Digital marketing enthusiasts thereby must continuously tap into a multi-channel approach in their marketing portfolio.
7) Increase usage of paid advertising
According to Nielsen, most Filipinos do not find online ads as an interruption. In fact, most of us can allow the systems to track their usage pattern in exchange for showing them relevant advertisements. Thus, digital marketing efforts will continue to be a significant driving force locally.
8) Improvement of conversion optimization
Paradoxically, some Filipinos are impulsive buyers, while some will not buy unless they are 100% sure of the purchase. We usually rely on social media channels to determine whether something is a good buy or not. As part of digital marketing initiatives, converting traffic into a qualified business lead and then a paying customer is critical. Conversion optimization will be significant in the coming months and years.
9) Diversification of social media
The Filipinos are no longer tied up to using Facebook and Twitter alone. Nowadays, we are also into Instagram and Pinterest, among others. Digital companies must capitalize on these channels in reaching more targeted consumers.
10) Integration of multi-channel strategies
One in every 8 Filipino buyers tends to become loyal customers. However, the Internet is an ever-competitive marketplace that requires creative thinking. A multi-channel approach, nonetheless, can make a digital marketing campaign a success.
11) Development of live engagement
Some Filipinos are connected for at least three hours doing random things online. Filipinos demand fast and easy interactions, especially for information, product, and service queries. Switching to other sites is easy once we aren't supplied with the information we need. Digital marketing is also about real-time engagements, including live chats and virtual events, to connect with the target consumers more deeply.
12) Maximization of search ownership
Filipinos are fond of good reads. We would know if contents look and feel "forced," which is common among keyword-rich contents. Nonetheless, digital marketers make it a point to make the content as natural as possible. On the other end, we often look for good reads online using specific and familiar search terms. Digital marketing nowadays is about 'search term' or 'keyword' ownership.
13) Proliferation of creative digital execution
There are millions of local and international brands that compete for the Filipino audience's attention. Various digital platforms appeal to various demographics. Thus, for digital marketing to succeed, the right platform to go with the brand and its intended audience should be carefully considered. Nonetheless, digital marketing is not about adopting new platforms quickly. Instead, digital marketing is about exhausting the creatives to retain the brand message while using any appropriate brand platform.
14) Acquisition of creative teams
Another original Filipino paradox is that we love hard work, yet we cannot tolerate long and painful tasks (more often than not). Digital marketing team acquisition is the next best thing to do. Then, instilling great synergy will be the only problem, but since we Filipinos adapt naturally, this won't necessarily be a problem.
15) Outsourcing of non-core tasks
Then again, Filipinos are resourceful people. We always have solutions to a minute problem. That's how effective we are. If we cannot acquire a digital team, we can always outsource non-core operations. Outsourcing is no longer just about customer support but all things digital, including SEO, copywriting, and editing. These are unfamiliar tasks that digital marketing experts should perform.
Evidently, there is an urgency for digital marketers to tap into the digital IQ of Filipinos in general. The previous year proved interesting for digital marketing in the Philippines, and 2021 will be equally interesting, with several new trends continuously emerging. It is up to you how you will capitalize and maximize these trends to your advantage.
In the meantime, below are the digital marketing trends of 2021 worth looking into.
Digital marketing trends to discard in 2021
Before that, though, here are two trends that would no longer work in 2021.
Prioritizing desktop
Digital marketers can no longer afford to ignore mobile devices usage, which is continually rising.
With this said, the desktop no longer dominates. Mobile search is the prioritized device now considering the people are now increasingly mobile themselves.
They use mobile devices complementary to using voice search, image search, and even contextual search. Contextual search refers to using the element on a page that you want to research more.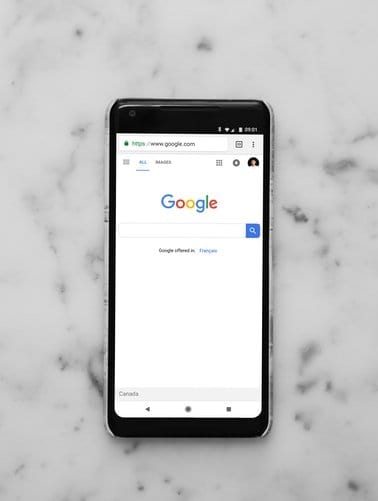 Implementing content hubs
The practice was called content mills before until it became content hubs. Whatever it is, the process involves producing several pages that feature keyword and not necessarily valuable content.
Thoughtful content, or content that resonates with the needs of the users, is what's needed in 2020 and beyond. The content hub model is frowned upon by legit content producers. As such, piecemeal content is so 2015.
Also, Google is currently on the lookout for these websites through Panda algorithm updates. Panda was launched in 2011.
Websites are now compelled to produce comprehensive and high-level topics that are not keyword-oriented and with relevant internal links.
Digital marketing trends to implement in 2021
Diversified search
Diversified search refers to the trend wherein the users utilize various channels and platforms in doing their search. In addition to a Google search, individuals are using voice and image when searching for more information online.
This means that content producers must analyze how they optimize and deliver the pieces of content for optimal reach. The target is not just the human readers and crawlers but also those who use voice assistants and smart speakers. The content should be available in various formats as well including textual and video content, for instance.
The bottom-line of reaching prospective consumers means being aware of the various ways they utilize to find your business or brand.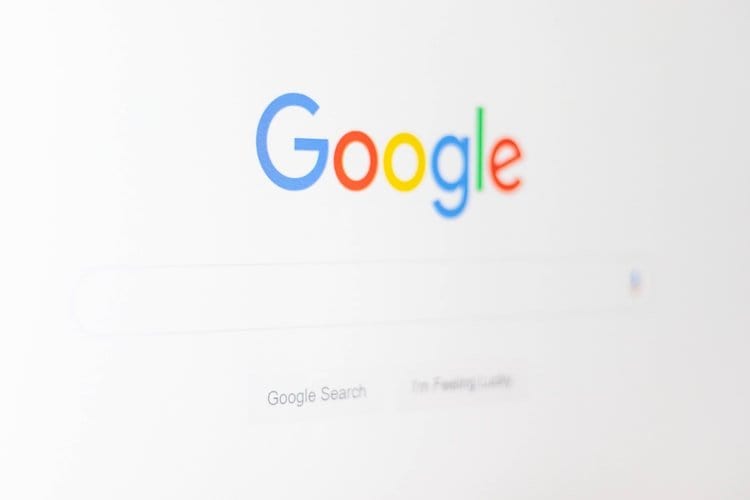 Machine learning
Machine learning (ML) is tied to artificial intelligence (AI). ML is a digital marketing trend that utilizes big data such as customer behaviors and preferences.
Advertising platforms also rely on ML in optimizing bids so that the brand or company may get the most value from every conversion spent.
As such, ML is becoming more sophisticated, and so are its capabilities of handling more complex tasks and requests.
AR enhancement
Like virtual reality (VR), augmented reality (AR) is one digital marketing trend that offers opportunities to improve the online shopping experience.
AR enhancements create immersive experiences through visuals, reshaping the digital world especially the retail market. Improved consumer engagement and satisfaction are the likely outcomes of using these features.
The AR market is also expected to reach a market size of $209 billion by 2022.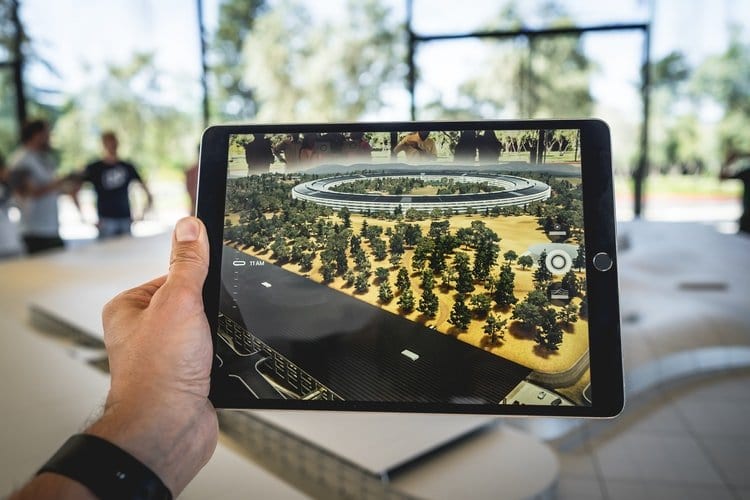 Conversational commerce
Online retail is still very mechanical. However, interactions are no longer limited to going online, searching for a product, and ordering it.
With conversational commerce, interactions are made readily available to consumers. The goal of this digital marketing trend is to create a supportive environment where the buyers may easily complete the tasks.
There are no store assistants, but there are smart chatbots that can guide the buyer throughout the process. Consumers may also receive notifications through chat apps such as Messenger.
All these contribute to a better online shopping experience.
Live video
Using live video is a continuing digital marketing trend. Thanks to smartphones with recording and playback capabilities, these paved the way for shooting live videos.
This content is technically cheap to create. Mostly, the videos are as-is with no edits required. After all, the users are after the content and not just the astounding production values.
The honesty, realness, and vibrance of live videos are more than enough to assist the brand in accomplishing its goal to engage the target audience.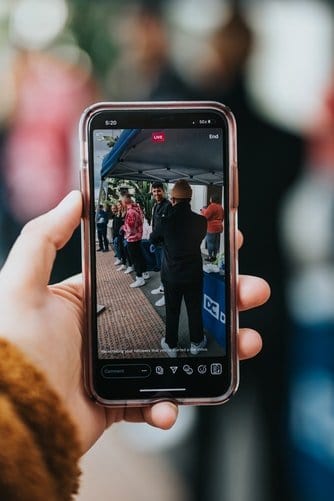 Humanizing brands
More than displaying the brand's corporate social responsibility (CSR) activities, the significance still lies in humanizing the brands.
The consumers have environmental, political, and social justice concerns that some brands advocate for. Indeed, the trend is businesses being transparent more than ever by opening up about their internal processes and practices.
Brands that fail to operationalize this trend become a victim of a social media firestorm. No brand wants that to happen, of course.
This does not mean that brands should be perfect. Instead, integrating humanity to operations means admitting its flaws and correcting them most efficiently.
Social advertising
Paid search optimization, or pay-per-click (PPC), is just one option. The problem with this is it can be too competitive. And so the businesses are turning to social advertising as a complementary tactic, making it a worthwhile digital marketing trend to pursue.
There is a unique aspect to social media advertising, and that's reaching the target audience when they are most engaged. The targeting capabilities, therefore, are data-driven.
Social ads are also not your typical banner-like advertisements. They usually matched with the platform's parameters, getting ultra granular with targeting.
In Facebook, for instance, the ads are more content-driven. On Instagram, Pinterest, and Snapchat, on the other hand, the ads are more freeform. They are able to reach massive and hyper-relevant follower bases.
Micro-moments
Google defines micro-moment as a new type of consumer behavior. These are instances when a consumer acts on his or her need.
Based on such a need, micro-moments are created in terms of knowing, going, doing, and buying moments. Consumers explore but are not necessarily interested in purchasing anything. Next, they look for a brand or business with the intention to buy. Then, consumers intend to learn to complete a task. Finally, they search for a product or service with the intent to make a purchase.
This trend means guiding the consumers throughout the buyer's journey, creating moments that will push them down the sales funnel. Understanding the concept can lead to higher conversion rates this 2020.
Futuristic SEO
SEO is more innovative more than ever. As such, futuristic SEO is the way to go. It is thus about media creation to satisfy media search.
There are two ways to this undertaking. First, the search engine is getting more sophisticated. It can accommodate queries beyond text search. Second, the users are also modifying their search queries. We are now using voice, image, and audio when searching for something.
While content can still be considered as the basis of ranking, relevance is all the more crucial.
Voice search
Voice search is the fastest-growing digital marketing trend of 2019 that will be carried on through 2020.
A Voice Search Local Business Study of 2018 revealed that 58% of the consumers in the US used voice search features in finding information in the last 12 months before the study was commissioned. About 53% of them use a smart speaker every day, and 76% of them perform local searches every week.
Aside from this, voice assistants have improved considerably. More and more people use them every day for basic activities like hailing cabs, ordering food, locating a shop, learning schedules, etc.
Websites and social pages, therefore, must be more mindful of the content they published. These pieces of content should be voice-powered to boost local SEO, among others.
Sentiment analysis
Sentiment analysis is also an ongoing digital marketing trend whereby AI relies on the subtleties of human communication and interaction.
The simplest basis of the analysis is whether the post or update is positive, negative, or neutral. Nevertheless, AI tools can also tag the post as assertive, satirical, ironic, etc.
Results of sentiment analysis guide the brands and businesses to control and protect their reputation as well as the consumers' attitude towards their products and services. Through this, the brand is able to attract more consumers to transact with them.
The year 2021 is over, but we've seen some of the most useful digital marketing trends that changed the online competitive landscape.
The year 2021 is the dawn of new digital marketing trends to explore. It's well underway, and now is the perfect time to implement a strategy that captures trends with the right fit.