I. Google Panda Primer
Google's intention, as a search engine, is to direct the user to the highest quality sites and pages as possible. To do this, Google will do everything in its power to bury low quality websites and web pages thus it uses unique filtering systems such as Panda, Penguin and Hummingbird.
Specifically, Google Panda is a change in the ranking algorithm that Google uses. The effects of the changes were felt globally by digital publishers. The changes, on the other hand, required these publishers to assess the quality of their websites and rethink how the sites are presented to the users especially content creation and presentation.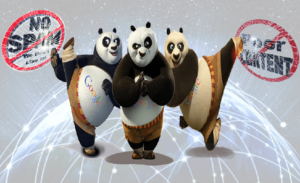 Panda 4.0 is the biggest update since it launched in February 2011. From its inception, Google had already updated its Panda algorithm about 25 times (8 times in 2011, 14 in 2012, 2 times in 2013 and for the first time in 2014). Panda 4.0 update, like previous updates, aims at preventing websites with poor quality contents from showing on top results of the SERPs.
With the capacity and control of Google over contents, Panda 4.0 discriminate against content spamming. It attacks the websites and webpages that publish thin, duplicate and useless contents just to get traffic through Google.
II. Announcement from Google About 4.0
The announcement was made by Matt Cutts, Google's Webspam Team Leader, last May 20, 2014 via Twitter. Cutts tweeted, "Google is rolling out our Panda 4.0 update starting today." From that day onwards, there had been major changes in the search ranking of even the major websites operating on a global scale.
III. About Panda 4.0
Google Panda 4.0 introduced major changes on how the algorithm identifies websites. Google claims that the update is softer and gentler compared to previous updates. Just the same though, Panda 4.0 will affect the process of content creation in general.
IV. Impact
Google Panda 4.0 hit the lowest-level, spam content creators the hardest. It is like the newest version of Google's punishment to sites that produce contents that are of little or no value to the readers, forcing the publishers to rethink the quality of materials published online.
Updates affect both English and non-English queries. When Panda was introduced in 2011, 11.8% of all English queries are affected (US only). On August 2011 when the fifth Panda update was introduced, about 6 to 9% of non-English queries were affected.
According to Google, the Panda 4.0 update will impact about 7.5% of English queries alone, and the effect will be noticed by regular users to some extent. Google also noted that the update will affect "different languages to different degrees."
V. Winners
Ultimately, Google Panda 4.0 generated winners and losers in the process. Some SEO experts claim that with other Panda updates, there seemed to be more losers than winners. Some of the biggest losers are sites that you cannot imagine not seeing on the top search results pages. Business Insider, Searchmetrics and other such sites created a list of winners and losers. Here are some of the winners:
1)      glassdoor.com
2)      emedicinehealth.com
3)      medterms.com
4)      yourdictionary.com
5)      shopstyle.com
6)      zimbio.com
7)      myrecipes.com
8)      couponcabin.com
9)      buzzfeed.com
10)  consumeraffairs.com
11)  thinkexist.com
12)  onhealth.com
13)  wikimedia.org
14)  eatingwell.com
15)  alternativeto.net
16)  whosdatedwho.com
17)  reverso.net
18)  dogtime.com
19)  findthebest.com
20)  wordpress.com
These are the sites that publish unique, useful, interesting and sometimes, witty contents. In fact, some of these sites contain materials that are actually designed to be viral. These sites do not simulate other sites. Searchmetrics noted that the winners write their own content.
VI. Losers
Here are some of the losers:
1)      ask.com
2)      ebay.com
3)      biography.com
4)      retailmenot.com
5)      starpulse.com
6)      history.com
7)      isitdownrightnow.com
8)      aceshowbiz.com
9)      examiner.com
10)  yellowpages.com
11)  yourtango.com
12)  health.com
13)  spoonful.com
14)  digitaltrends.com
15)  simplyrecipes.com
16)  webopedia.com
17)  dealcatcher.com
18)  livescience.com
19)  siteslike.com
20)  xmarks.com
It was reported that approximately 80% of eBay's listings vanished on the results pages especially those that appear in the first page (Top 10). Based on Moz's analysis, eBay jumped from #6 to #25. The most surprising part though is retailmenot.com which is actually a Google-backed venture. According to Searchmetrics, losers publish syndicated and duplicate contents.
For both winners and losers, there are some aggregators although these are more apparent on the losers list. This is not surprising though since they publish syndicated contents or information created externally (from external sources).
VII. Analysis and Recommendations
SEO experts maintain that the initial analyses made about the release of Google Panda 4.0 are not solid. They may change in the coming days. However, the foregoing analyses conclude that:
Websites must have contents including all pages/tabs
Contents must be of high quality
If contents are available in different languages, the translation must be of high quality
Rewriting contents will be irrelevant; updating contents (i.e. updating facts, statistics, etc.) will be
No more content syndication
Make the whole website rank-worthy
Audit the search engine worthiness of the site on a regular basis
Eliminate consolidated pages
Eliminate overlapping, redundant contents
Avoid transactional link building
Avoid link hoarding
Shape user education
Bottom-line, the goal must be writing high-quality contents, which forms the basis of Panda and other filtering and ranking algorithm of Google.
The term high-quality content cannot be emphasized enough, however, so here are some guidelines on what makes a high-quality content:
Original – non-duplication is no longer enough
Facts-based – bring something new to the table
Value – show real differentiation
Related Articles: