We don't know how to put this. we were shocked that iConcept stole our background and copied how we did our heading design.
We respect and befriend our competitors but this is unacceptable.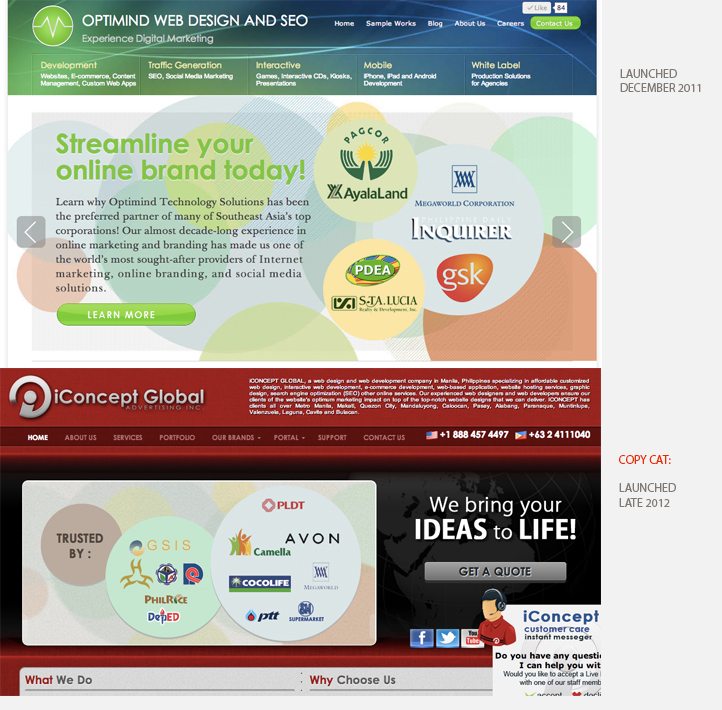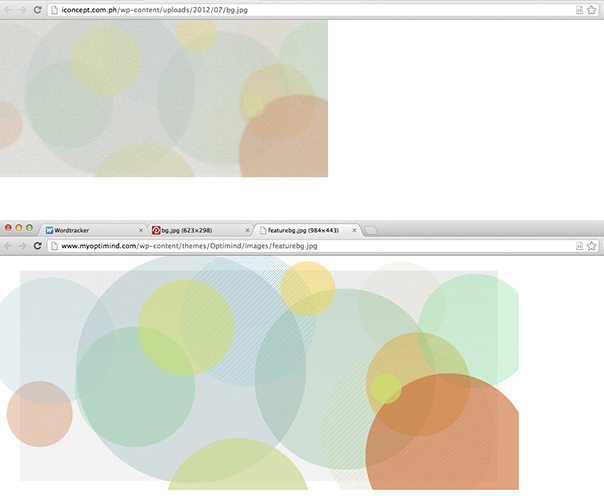 UPDATE: iConcept Global Advertising, Inc. has apologized about this in their blog the night of November 21, 2012. They have also changed the background of their header already.
UPDATE 11/27/2012: iConcept has changed the entire concept already but removed their apology.