Mobile app development has taken leaps in evolution that have proved beneficial for many businesses in recent years.
With the ever-increasing number of people accessing the internet through mobile devices such as smartphones, tablets, and even smartwatches, mobile app development allows you to reach a large potential number of consumers with an app.
Essentially, mobile apps will enable you to be more accessible to your existing customers. In the same vein, mobile apps allow you to have a wider reach for potential customers. All that at the disposal of your fingertips.
That said, mobile app development has become a vital tool for most business goals and endeavors. Unfortunately, while mobile app development may prove an essential complement to your business goals that would yield lucrative returns, it can be a rather daunting task.
As it is, mobile app development is not as straightforward as many would like to believe.
While it offers businesses fast solutions or longer-lasting performances, the truth is many companies struggle with mobile app development—particularly in its incipient stage. To the uninitiated, the world of mobile app development can be quite puzzling. With the myriad of platforms available for mobile application development, it is inevitable to be baffled and just a bit confused.
In this regard, businesses would often find it difficult to determine when and where to start, what options are available to them and their budget, and which option would suit their needs best.
The first hurdle most businesses would face in mobile app development is deciding between native and hybrid apps. Unfortunately, most businesses struggle with difficulty understanding technical jargon, making it difficult to proceed to the next step. This article aims to address that.
This article will help you navigate the differences between native and hybrid apps and the factors you need to consider when choosing one platform over the other.
Native apps vs. hybrid apps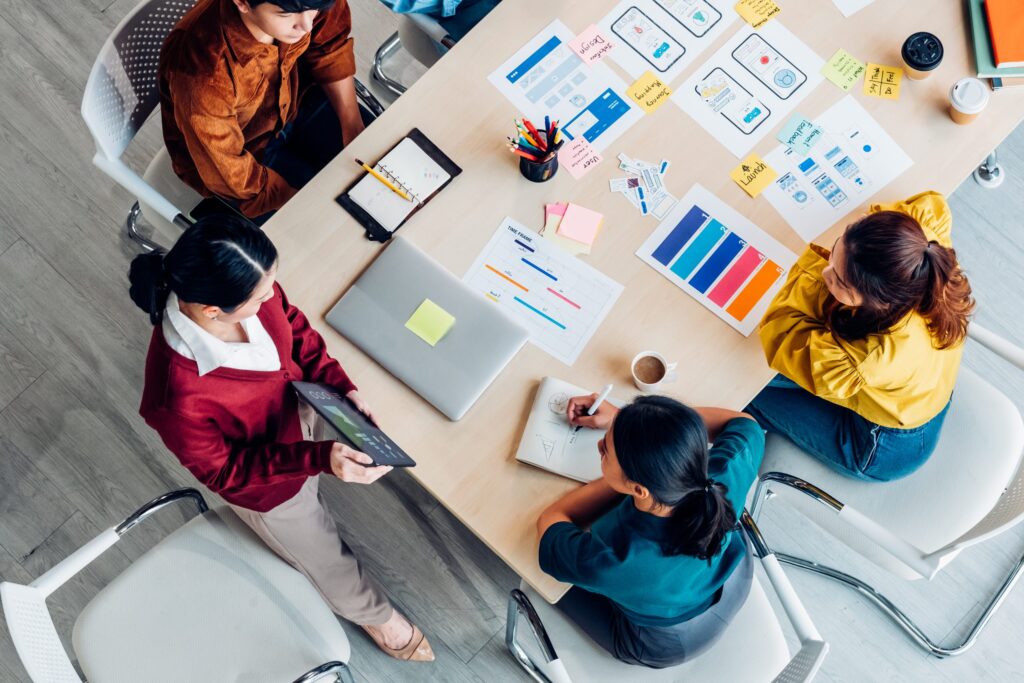 Native apps
Simply put, native apps are apps created for a specific device and run on a particular operating system. Understandably, a native app's technical aspects, features, and user experience are typically higher than hybrid apps.
Hybrid apps
On the other hand, hybrid apps are built with the sole purpose of functioning on multiple platforms with one code. While it offers versatility, hybrid apps often fall short of reaching their full potential, especially in using specific device hardware features. As a result, hybrid apps often have restricted functionality as compared to native apps.
Factors to consider when choosing between native or hybrid apps
Keep in mind that in selecting a mobile development framework, there are certain parameters you need to take into consideration. These same parameters would then determine which platform is best for your business.
1) Target audience
More often than not, a business's target audience is often a primary and pivotal factor to consider when deciding which mobile framework to develop and launch. However, keep in mind that your mobile app is for your users, so much emphasis should be accorded to user experience.
A good rule of thumb to remember when choosing between native or hybrid apps is to know who you are catering to. For example, if your app is catering to a global audience, Android has a more extensive user base.
However, if your app is for a specific region, find out whether Android or iOs prevails in that area and have it designed on that platform. For your app to succeed and be effective, you need to reach the majority of potential customers.
2) Speed
Businesses who think that an app's speed and performance are paramount considerations should consider native app development. Aside from utilizing resources better, they run and load faster than hybrid apps.
An app's speed and efficiency often dictate how well it performs for an end-user. That said, native apps use hardware and software resources better than hybrid apps from resource utilization.
3) Updates
For an app to stay relevant, it needs to be consistently and regularly updated. Bear in mind that mobile devices are continually evolving, which means that your app needs to keep up if you want it to run on newer devices and operating systems.
Every few months, new features are introduced to apps to update them. Native app users receive updates on time and without delay, while hybrid app users must wait until the developer releases it.
However, hybrid apps are easier to update as they only require one code, whereas native apps need different codes depending on the platform.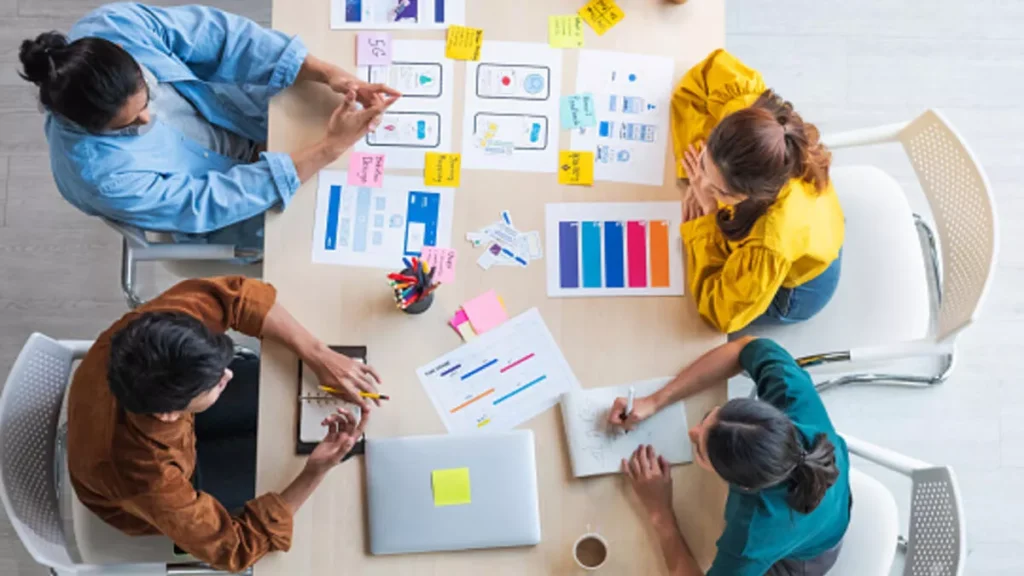 4) Multiplatform apps
If you wish to target a wider audience, then a hybrid app should be your choice. Apart from having a wider potential customer reach, hybrid app development is relatively easy.
As it requires only one code, hybrid apps are easier to develop and require less coding compared to native apps. More importantly, creating, developing, and marketing apps is relatively quicker than native apps.
5) Ease of development
As said above, hybrid apps only require one code. In this regard, they are easier to develop, update and maintain. In the same vein, hybrid app development is cheaper than native apps.
Moreover, there is a massive market with plug-ins, making app development so much easier for the developer.
6) App features
If you wish to develop an app that emphasizes compatibility with mobile devices, you might want to create a native app. Apart from looking professional, native apps are made with a specific mobile design in focus.
As a result, they look so much sleeker and better than hybrid apps. On the other hand, if you make a single app to suit different resolutions and hardware features, such as in the case of hybrid apps, then you compromise an app's look and feel.
Keep in mind that native apps use specific UI standards in their development, which gives them a better interface and makes navigation easier.
7) Integrated development environment
Google and Apple have provided an environment for app developers to test new apps and their respective features. However, while this feature is available for both native and hybrid app developers, it has limited reach in terms of hybrid app developers.
8) Use of mobile hardware
Are you developing a mobile app that is dependent on hardware features such as the camera or GPS of the device? If that is the case, you will fare better if you develop a native app so that you can utilize device hardware features without restrictions. Unfortunately, the same cannot be said for hybrid apps.
9) Return on investment
Undoubtedly, reaching a lot of users will earn higher revenue. However, it would also depend on whether or not your app is a free or paid version. Paid apps typically prosper in iOS devices rather than Android. Also, native apps have higher returns as their features, capabilities, and performance are better than hybrid apps.
Bear in mind that an app's monetary value is often hinged on its development cost coupled with the time it took to develop and release the said app.
10) Security
As native app developers can leverage an app's runtime, they can inevitably add layers of protection while developing it. On the other hand, hybrid apps are often riddled with security issues as they are designed as rapid applications. That said, adding layers would take time and money, which is counterintuitive to hybrid app development.
In conclusion
Diving into the world of mobile app development may be intimidating, but it does not have to be. To make the most out of your investment, be sure to consider the above factors and choose which audience your app is targeting and your budget limitations.
All that considered, if you wish to develop an app that emphasizes good features and functionality, then go for native app development. On the other hand, if you want to create an app easily without worrying about its budget and maintenance, choose hybrid app development.
Optimind offers mobile app development services. We develop native iOs and Android apps and hybrid apps. Send us your requirements and specs.