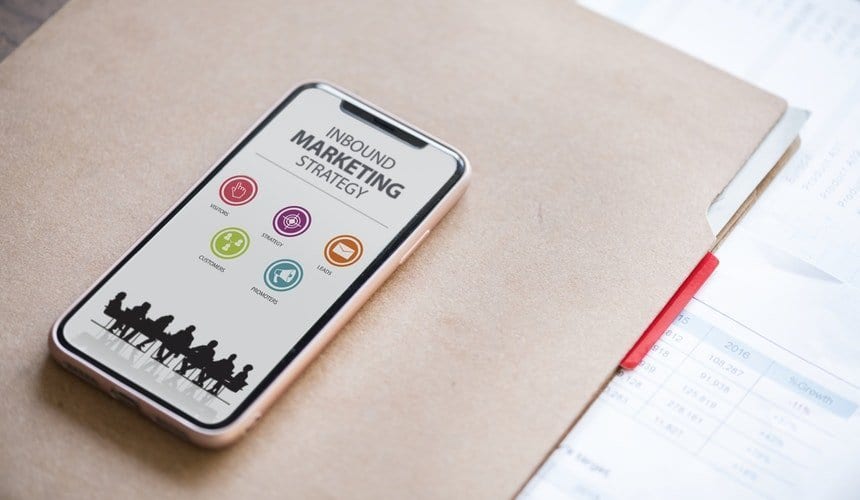 Digital Marketing Statistics Infographic

Digital marketing is an ever-evolving field. It is crucial for any digital marketing agency to keep abreast of the latest research. This works in a straightforward way: to provide digital marketing services that the prospect and existing clients really need. Research data and analytics inform the digital marketing strategies regardless of the goals of the campaign.
However, one study confirms that only 38% of firms have digital transformation as a permanent fixture on their CEO's agenda. Companies remain to be as skeptical today as they were at least five years ago. Some CEOs embraces digital transformation, and yet only 36% of them shared their vision to their employees. The #1 reason for this is the failure to see the "strategic benefits" of going digital.
What if you tell your boss that there are studies throughout the years that prove that digital marketing is the way to go? That there is no escaping digital marketing? Convince your boss and the entire C-suite with these stats!
Importance of digital marketing in 2019
Data from Smart Insights reveal that the number of active Internet users has a steady growth from 2.076 billion worldwide in 2012 to 4.388 billion in 2019. That's more than half of the world's population. It means that people are on the Internet.
For companies, it means penetrating the same digital platforms where your target audience is. This is where the value of digital marketing comes in.
Digital marketing shall complete what should be a comprehensive marketing campaign. Nonetheless, its evolving nature requires us to update our knowledge base as well as either as business owners or marketers. No matter your digital marketing goals, gaining insights to support your next steps is a necessity.
Digital marketing statistics 2019
Overall, addressing all the digital channels is a must. Why? Let these numbers speak for themselves.
Only 22% of businesses worldwide are satisfied with their conversion rates [HubSpot]
About 84% of users will not purchase anything on an unsecured website [HubSpot]
Voice search increase by 60% in 2017 [Omnicore]
About 80% of people are expecting a seamless experience whether using desktop, tablet or smartphone [Omnicore]
About 94% of a website's negative feedback is design-related
About 38% of the users stop engaging with a site with an unattractive layout
Approximately 88% of the buyers will not return to the site after a bad experience
About 77% of agencies mention that poorly designed website is one of the client weaknesses
Below is a breakdown of all important channels this year, 2019, and beyond.
Search marketing statistics 2019
Search marketing aims at creating or improving the existing online presence. Paid and organic strategies are used for this undertaking.
Paid marketing
PPC ads boost awareness by up to 46% [Lyfe Marketing]
About 90% of users have already chosen a brand before doing an online search [HubSpot]
Approximately 64% of people click on a Google ad when buying an item online [HubSpot]
About 66% of buyer-intent keywords result in ads [HubSpot]
Organic strategy requires time investment hence experts recommend paid search [Omnicore]
About 53% of all paid search advertisements are completed through a mobile device [Omnicore]
Visitors from PPC ads are more likely to make a purchase than visitors from organic results [Lyfe Marketing]
About 52% of online shoppers who click on a PPC ad will follow up with a call [Lyfe Marketing]
Organic Search marketing Statistics 2019
Search engine optimization (SEO) is about making a website findable by search engine spiders. Once found, the spiders should be able to score its relevance based on content and HTML tags, among more, so that the website and its pages will appear at the top of the results pages when a target keyword is searched by the user.
While it is not advertising, SEO is not without difficulties. Yes it can be DIYed, but it still requires time and money. Companies that are short on time but have the financial capacity to pay for SEO services must find a provider such as Optimind which offers professional SEO services. DIY SEO is for companies that are short on money but otherwise wants to improve owned site's organic rankings.
Organic strategies are 5.66 times better than paid strategies [HubSpot]
Google controls 94% of the total organic traffic [HubSpot]
Google processes 63,000 searches every second [Omnicore]
About 72% of users who conducted an online search will visit a store within five miles, within one day [HubSpot]
Google's first page results have 1,890 words on average [HubSpot]
About 50% of search queries have four or more words (long-tail keywords) [HubSpot]
About 70 to 80% of users focus on organic results only [HubSpot]
Brands rely on technical SEO for improved search presence [Omnicore]
About 72% of marketers rely on relevance wherein traffic is created through writing for search terms than merely incorporating them on the copy [Omnicore]
A website that takes more than 2 seconds to load will result in a 50% bounce rate [Omnicore]
About 50% of users will click on a branded content if it appears more than once on the results page [Omnicore]
Only 7% of users will make it to the third page of the results pages
Link building is the most difficult tactic to do but with higher performance rank-wise [Omnicore]
The number of inbound links increases if a website has a blog [Omnicore]
Users will not scroll past the 3rd result [Omnicore]
About 86% of users look on Google Maps to find directions to a location [Omnicore]
Content marketing statistics 2019
In this day and age, content is still king–no doubt about this. In fact, content is perceived as the new normal. Its value lies in narrowing the gap between the brand and the consumers, building trust, anchoring a community, generating leads, and ultimately, cultivating customer loyalty.
Nevertheless, it is not just about content creation for the sake of creating, but creating share-worthy content that people will consume because it entertains them or provides information not accessible from other sources. Optimind can help you with this since content marketing is one of its core services.
Content development increases and maintains a brand's search presence [Omnicore]
Content created leads to more indexed pages by 434% than websites without updated content [Omnicore]
Content marketing gets 3x more lead compared to paid search advertising [HubSpot]
Better content can drive traffic up to 2,000 [Omnicore]
One in 10 blog posts are compounding, or it increases organic traffic over time, generating up to 38% of all traffic [HubSpot]
Brands with 16+ blog posts every month have 3.5 times more traffic than brands with 0 to 4 blog posts monthly [HubSpot]
Brands that publish 16+ blog posts have 4.5 times more leads than brands with 0 to 4 blog posts monthly [HubSpot]
Titles with 6 to 13 words attract the highest traffic [HubSpot]
Blogging is the most important content marketing for B2B companies; visual content for B2C companies [HubSpot]
Blogging daily receives 5x more traffic than blogging once a week [Omnicore]
A person will only spend 37 seconds on a blog post [Omnicore]
About 47% of users engaged with 3 to 5 content pieces before contacting the brand [HubSpot]
Visual content has a 65% recall even after three days [HubSpot]
About 24% of marketers plan on using messaging app in their content strategy [HubSpot]
Social media marketing statistics 2019
Social media connect the consumers with the businesses whose ideals and values resonate with them. This incredible benefit warrants the need for businesses to tread the digital channel carefully when speaking directly to the target market. Building lasting results while protecting the online reputation are the goals of social media marketing, and Optimind can help you with capturing strong social engagement.
User-generated content has a 4.5 higher conversion rate on social networks [HubSpot]
About 86% of consumers prefer authenticity and honesty from brands on social media [HubSpot]
Branded social content attracts people from 55 to 64 years old than 28 years and younger [HubSpot]
Over 50% of social users follow a celebrity or influencer on social media [HubSpot]
On social media, the most engaging content are written articles, videos, and images [HubSpot]
About 80% of social media content is accessed from a mobile device [Omnicore]
About 72% of users would prefer a brand to share information on promos and discounts on social media [Lyfe Marketing]
Facebook statistics 2019
About 79% of online users use Facebook [HubSpot]
About 76% of adults use Facebook daily [HubSpot]
About 83% of Facebook users are women, and 75% are men [HubSpot]
About 74% of Facebook users use the platform for business purposes [HubSpot]
Since 2014, content consumption on Facebook had increased dramatically, at 57% [HubSpot]
About 76% of Facebo