5) Sending unwanted messages
Okay, this is something that we cannot completely control. When installing an app, you might see a message saying "XX is asking permission to access your XX, XX, etc." Perhaps, the person doing this is not aware that an app that he or she just installed is actually sending random messages to his or her friends. That's forgivable but still annoying.
If you are receiving any of these unwanted messages, here's how to proceed.
Option 1: Mark the message as spam
Hover over the conversation.
Click gear-like icon across the name of the person.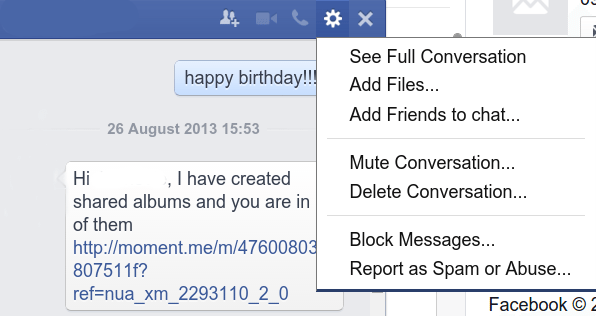 Choose Report Spam or Abuse.
A dialog box will be displayed.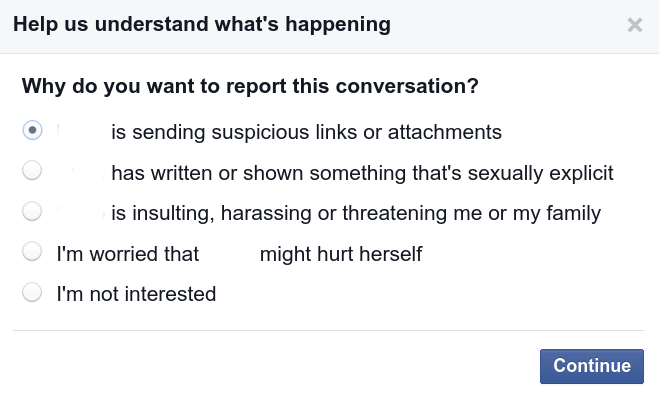 Choose your preferred setting.
Click Continue.
You can do this on both the conversation window and message page.
Option 2: Block the sender
Go to your profile.
Click the arrow-like icon at the upper right corner.
Click Settings. You will be directed to the main Settings page.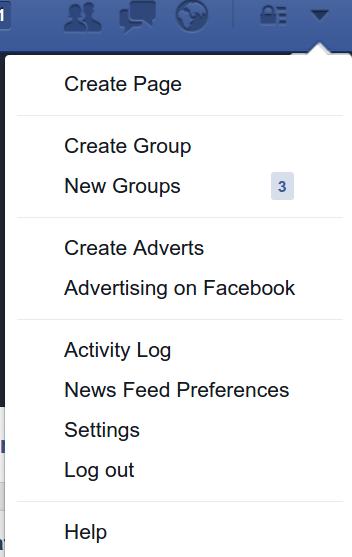 Click Blocking at the left side of the screen. You will be directed to the Manage blocking page.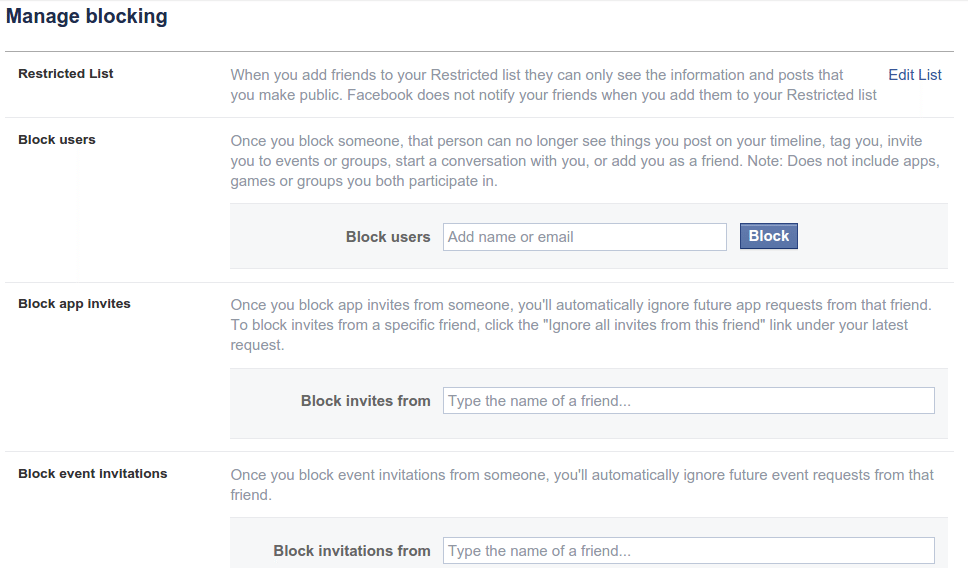 Block users, app invites, event invitations, apps, and pages accordingly.
You may only have to block the sender if he or she keeps installing games and apps on your and his or her other friends' expense.
Finally, you may choose to filter your message preferences. Go to Messages then, click Other. Choose Edit Preferences.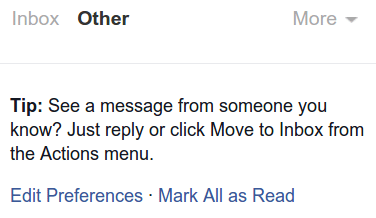 A dialog box will open. Choose Basic or Strict filtering.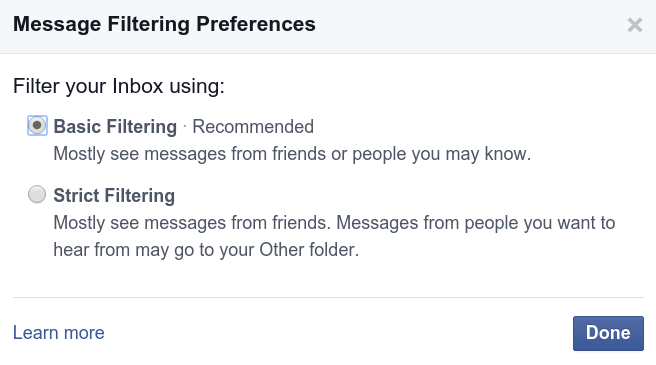 Click Done.