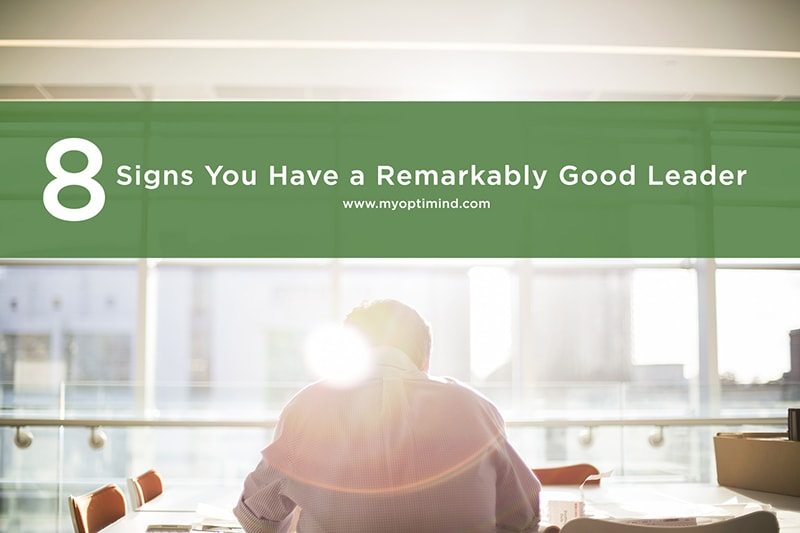 "Choose a job you love and you will never have to work a day in your life." –- Confucius
This adage has been universally recognized everywhere by employees and employers alike. If you love what you are doing, you would not need a lot of prodding to get all of your responsibilities done. It is natural; essentially, it is akin to performing an everyday hobby. The added perk? You get paid for it.
However, loving your job and what you do per se may grant you the ease of comfort at your workplace, but is it sufficient to help you grow as an employee? The truth is, you can love your job so much yet your growth in the business will remain glaringly and largely lacking if your immediate head lacks the qualities of a good leader. You might be great at performing your job and are rather exemplary in carrying out office duties, but how your immediate supervisor (or simply the one your consider your leader) treats you and how he or she pioneers business ventures can play major factors in your growth as an employee as well.
As it is, the signs of an exceptionally good leader are not distinctly obvious to the untrained eye — especially for the first-time employees. To help you recognize if you have a great leader (or if you are one), this article has collected a list of diverse traits he or she should possess.
1) A GOOD LEADER OFFERS REASSURANCE
Great leaders offer reassurance to their employees the way school teachers do to their students. If an employee does something right, the leader should let them know. If the employee has done something erroneously, then the head should be the first to steer them onto the right path. Offering stimulation and encouragement can work wonders with an employee; not to mention, it generates an impressive result. Remember, a motivated employee does well for the company.
2) A GOOD LEADER KNOWS WHEN TO TAKE THE BLAME
Sometimes, when you are placed in a position where you wield so much responsibility, it can be difficult to take the blame. Bad leaders tend to shift the blame towards their employees while sharing none of it. Good leaders realize that although this can be a very humbling experience, it can help them mature as well. Great leaders realize their mistakes and will be the first to admit their shortcomings. To effectuate a better strategy, they walk their employees through the cause of their failures and how to go about it. In this way, employees will view them as models and will prevent them from shifting the blame to one another should a mishap occur.
3) A GOOD LEADER IS APPRECIATIVE OF SKILLS
A great leader knows how to utilize his or her employees' best skills and talents and exploits them well. Since the leader works directly with them, he or she is familiar with their capabilities and knows in which areas they feel most comfortable working and where they would excel the most. You know you have a great leader when he or she dedicates time to know the kind of skills and talents you possess and puts them to good use. Your leader does not only have the company's best interest at heart but yours as well. This, complemented with proper task delegation, can make for amazing workforce results such as effective management of time and efficient manpower utilization.
4) A GOOD LEADER IS FRIENDLY AND APPROACHABLE
Great leaders should be someone their employees can easily approach and not someone their employees will perpetually fear in encountering in the pantry. Although great leaders should possess a degree of respectability, their employees should never fear them. Approachable and friendly manager, for instance, have a certain demeanor that leaves employees the impression that they can talk to them regarding work issues and concerns that they might be having. As a result, this leaves employees a general feeling of comfort and confidence around their superiors.
5) A GOOD LEADER KEEPS MEETINGS TO A MINIMUM
Meetings are essential to delegate necessary tasks and to keep tabs on everyone's progress. However, when this becomes a constant occurrence in the office, it may signify that your leader is inept at communicating effectively and does not know how to manage company time properly. Although meetings are important, they should be kept to a minimum as they can encumber day to day activities and thereby affecting the productivity levels of the people. This goes hand in hand with a leader who is an effective communicator so that he would not need to schedule mini conferences now and then just to add what he might have left out in the previous meeting.
6) A GOOD LEADER LEARNS FROM THE EMPLOYEES
A great leader knows he does not possess all the knowledge in the world and is inordinately aware that he or she can learn a thing or two from his or her employees. Knowing that you don't know everything is wisdom in itself. Superiors, who know when to consult his or her workers to solicit opinions and suggestions and encourage innovation when appropriate, are reflective attributes of a great leader.
7) A GOOD LEADER PRACTICES FAIRNESS
A great leader does not play favorites and treats all of his employees – whether old or new – fairly. A bad leader is easily spotted when you can always see them surrounded by brown-nosers and overly ambitious employees who are just trying to climb the corporate ladder by sucking up to them. Treating everyone equally and fairly, without any selective preferences, is a great indicator of a great leader. Additionally, this motivates workers to do work their hardest as well as they know everyone's effort is equally recognized and appreciated.
8) A GOOD LEADER EMPATHIZES WITH WORKERS
A great leader knows that family matters is of paramount interest to an employee and would allow room for family time should the need arises. Great leaders know when to take a personal interest in their worker's lives, and they know how this affects a worker's productivity. As such is the case, great leaders will allow for more flexibility in working arrangements should family affairs require more attention. Workers will feel more valued and more committed this way whereby they are not forced to choose between valuing their jobs or their families.
These are eight of the telling signs that you are working with a great leader and probably tells you that you are in great hands. If you are a leader yourself, do a quick introspection to see if you have the enlisted qualities above. If you do not, then perhaps it is time to make a few adjustments. Remember, as the designated person spearheading a company, it is not only your employees job to meet your expectations, you should reciprocate and meet theirs as well.
Here's an infographic of the 8 signs that make a remarkably good leader.