The volume of visitors you receive everyday is a fine indicator of how effective your website is as a marketing tool for your brand. The goal doesn't stop on increasing its number though. As a business owner, you have to ensure that each visitor will come back repeatedly to your site hence you have to think of ways to transform every one of them into a loyal customer.
What Comprises A Good Traffic-Converting Website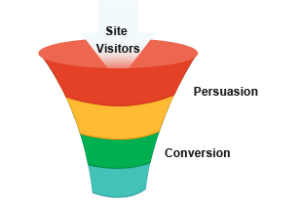 Learn the basic features that comprise a good traffic-converting website. Here are five (5) of them.
1. Solid web design.The overall design of your site plays a critical role in capturing the interests of the users. It has to be clean and neat, organized and unified, and basically professional-looking. The structure of the menu should be easy to navigate around with, the color scheme should be pleasing to the eyes, the texts readable and the images complement well with the layout.
2. Content. It is a given fact that content is king. This means providing quality and unique information that is extremely helpful to everyone who stumbles upon your page. When you work on this aspect, focus your strategy towards your niche market. You should be able to place yourself in the customers' shoes and answer the following: does it offer the product or service I am looking for? Does it present all the info I need? How great is this compared to the other brands in the market today?
3. Call to Action. CTA buttons are extremely important in traffic conversion. You must be able to guide the users on the next action steps they needed to perform so their time is not wasted from visiting your page. These buttons have to be prominent and quick-to-spot. Examples include "Buy Now", and "Order Today" for e-commerce websites, "Call Us" and "Chat With Us" for service-oriented ones or "Like, Comment, Share This Post" for blogs.
4. Webpage Speed and Performance. The rate in which your web page loads is also a key to getting the visitors' attention. Not only does a fast-loading website help you establish your reputation as a brand but it also dictates the kind of user experience (UX) your company can provide. Needless to say, speed optimization is a must, not only to your desktop version but to the mobile version as well.
5. SEO. Implementing SEO and global best practices and optimization techniques are also a consideration when it comes to winning your current readers over. As you work towards improving your current rankings in the SERP, your chance of getting Google's trust increases which help build your online reputation.