Important parts of Facebook
Navigation bar

This is the topmost portion of your Facebook page. It includes the logo, search field, links to your profile and homepage and notifications regarding friend requests, messages and others. There is also the padlock icon for privacy shortcuts and the small triangle that toggles to show your options.
Publisher box
Publisher box refers to the small box where you post an update. You can find it at the top of your News Feed or Timeline that says What's on your mind?
There are distinct differences, though.

Timeline versus News Feed

You can only post photos, videos and albums on your News Feed page while you can add a Life Event if you are posting from your wall.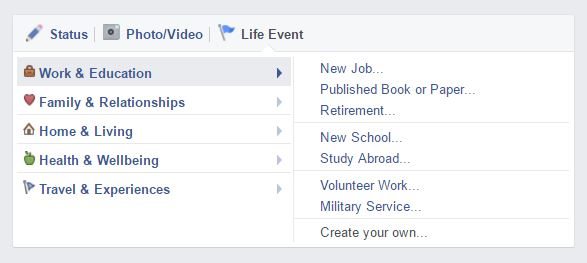 Notice the icons below the field as well.
On your profile, you may add photos or videos, tag people, include an emoji, tell where you are exactly, and set the date and time of your post. On your feed, you can only tag people, include an emoji and include your location. You can choose who can see that particular post on both.
News feed
This is your homepage—the page you see by default each time you log in on Facebook. In the middle column, you will see the updates. In the first column are the shortcuts and features that you can explore. Suggested pages and people (People You May Know) are in the third column.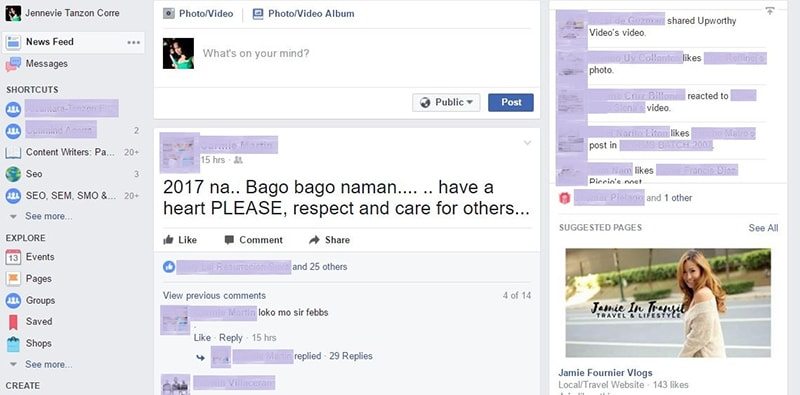 You can also see the Ticker, the real-time feed of all the activities of your friends. Yes, it can get distracting, but you can always hide it by clicking the small arrow icon at the corner that says Hide Ticker (or Show Ticker if it's already hidden) when you hover over it.
Timeline/Profile/Wall
This is your personal page. Your wall displays updates in reverse chronological order, the same reason it is also called Timeline. Posts that your friends published also appear on this page if you are tagged in that post.
So your feed is about your friends and your wall is about you.
Now that you know the difference, it's time to know the secrets and tricks.